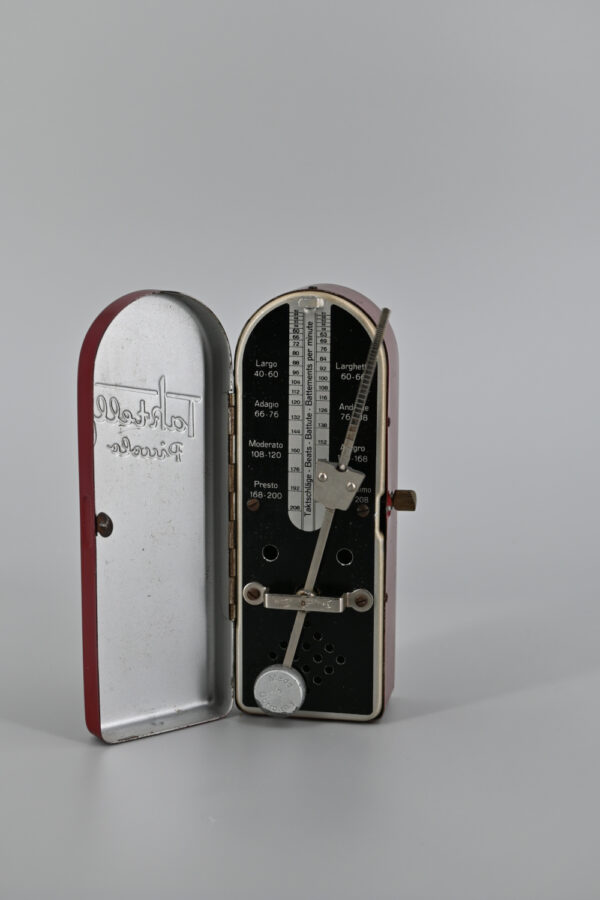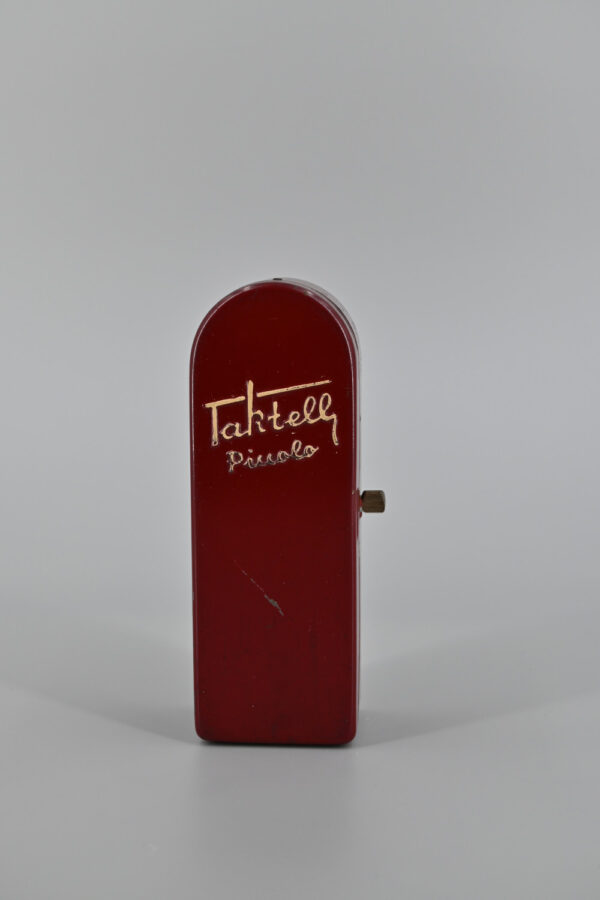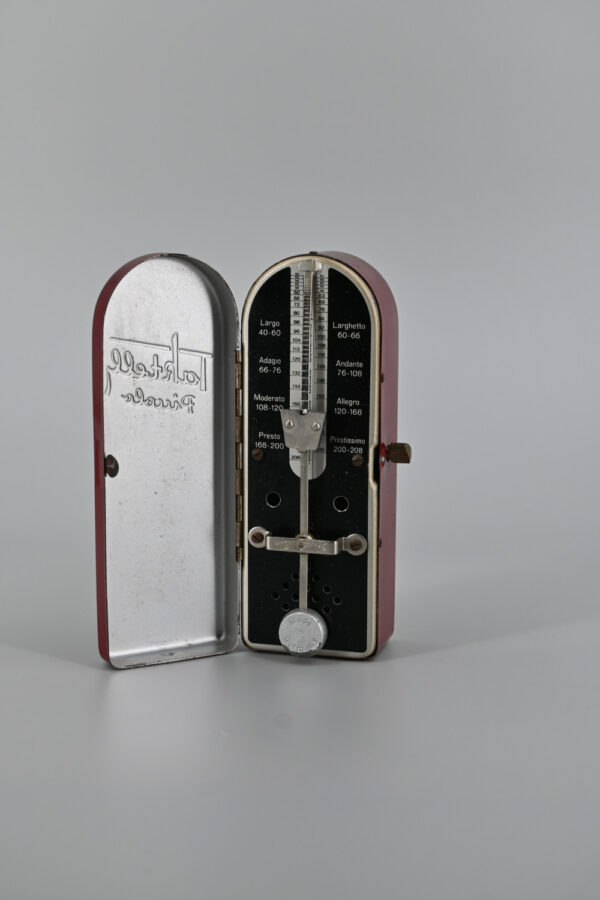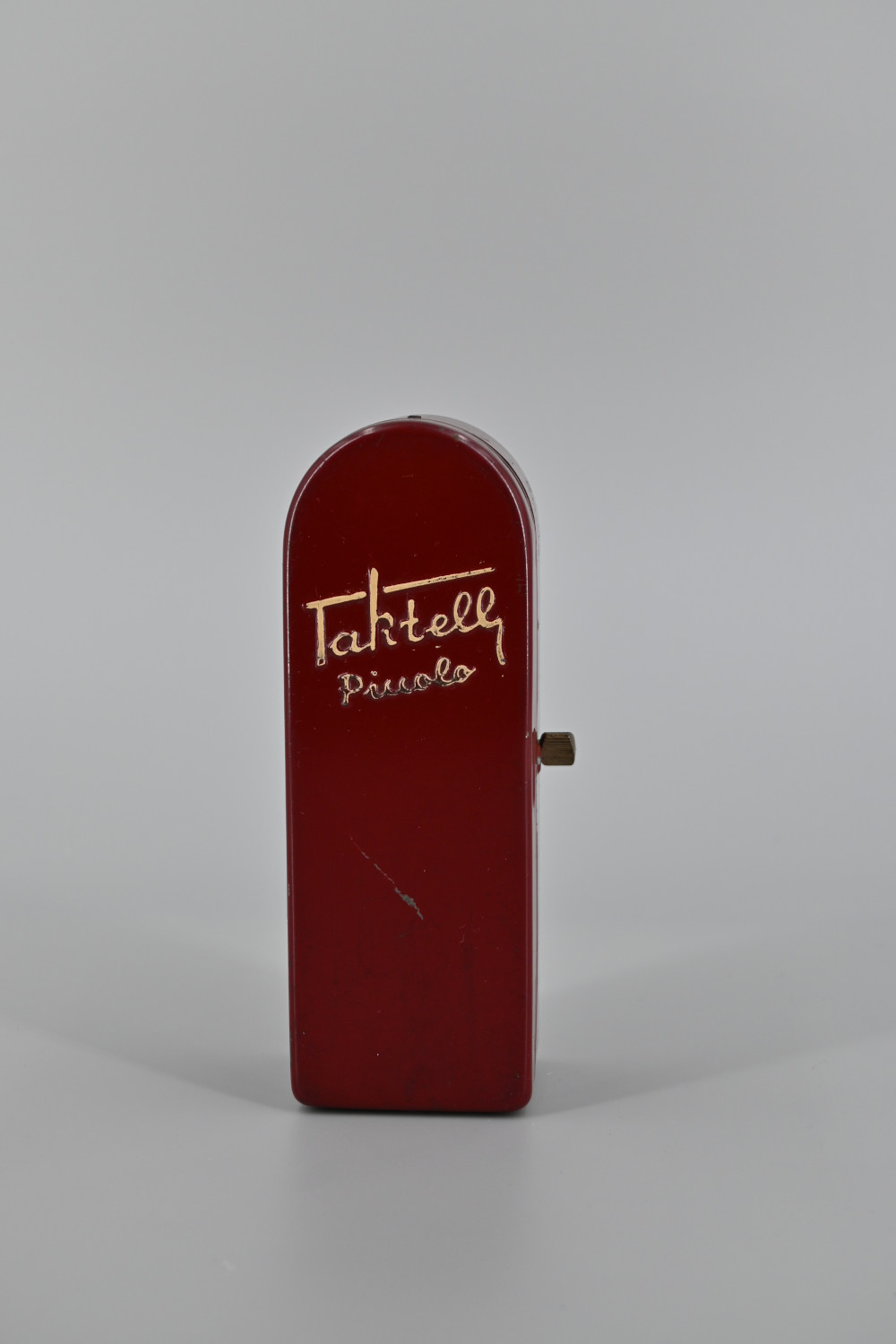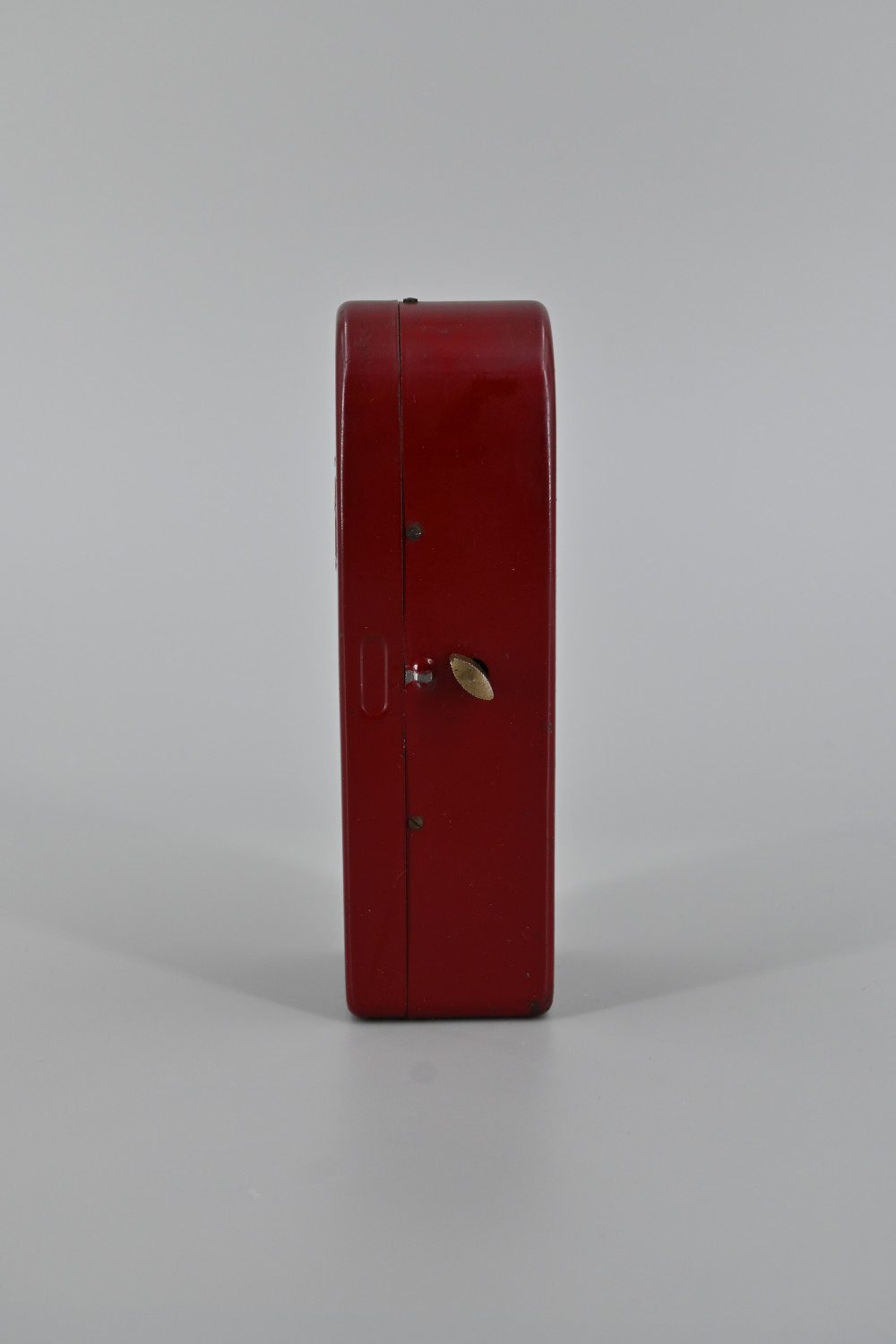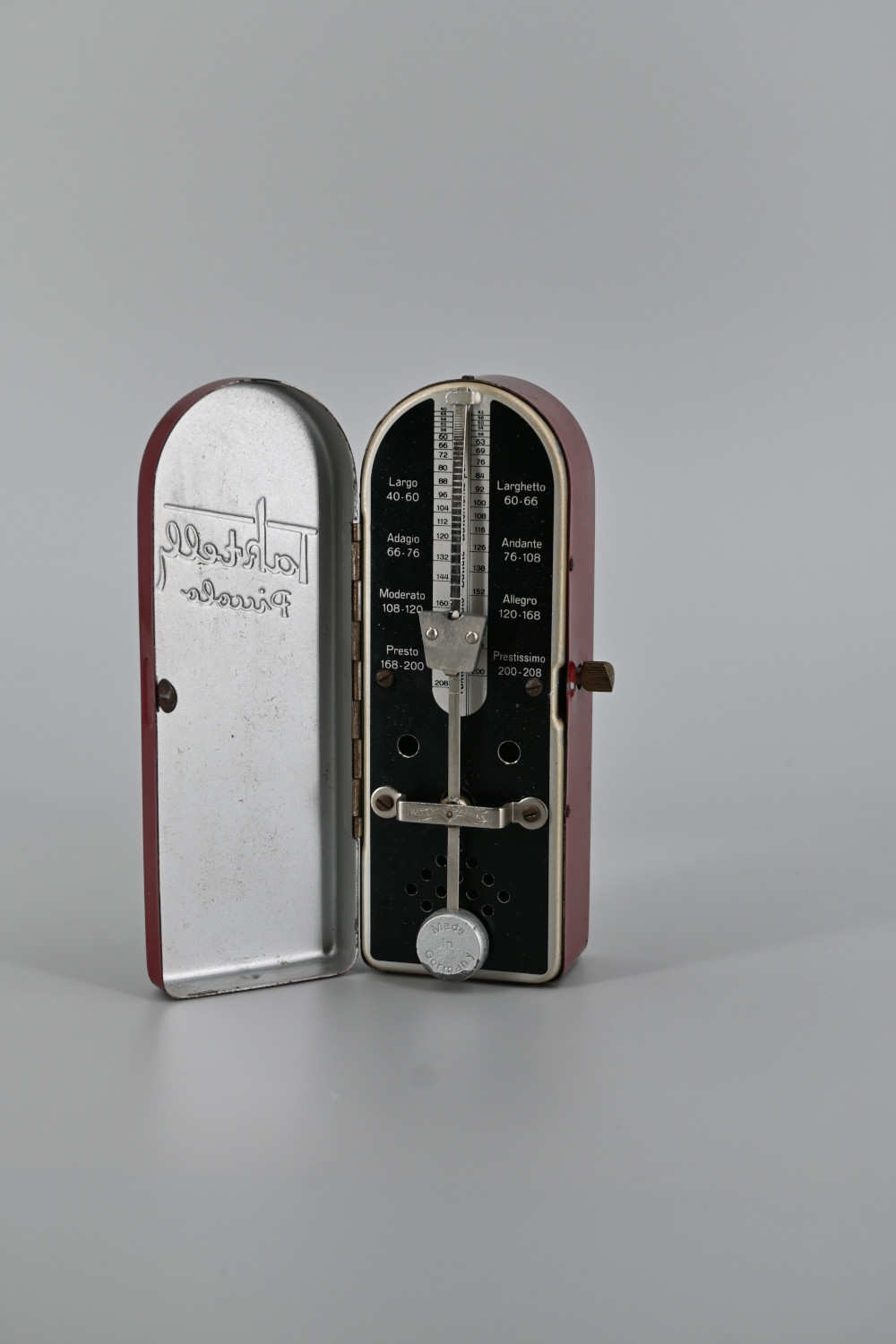 Wittner Taktell Piccolo portable metronome
99,00 €
Category
Music Accessories
Maker
WITTNER
Marks and inscriptions
Taktell / Piccolo
WITTNER PRÄZISION
Made in Germany
Period
1900-present
Place of origin
Germany
Description
Wittner Taktell Piccolo portable metronome
Materials
Metal
Dimensions
Height 150 mm
Weight 250 g
Condition
Working condition
Other distinctive features
Original winder
Price (€)
€99.00
Ref
44
Description
Wittner Taktell Piccolo portable metronome
This is a wonderful metal-encased portable metronome produced by the company WITTNER in Isny im Allgäu, Baden-Württemberg. This famous company was founded by Gustav Wittner in 1895 and specialised in manufacturing metronomes. Gustav's son, Rudolf continued to expand the business, making Maelzel as well as Taktell® metronomes. The firm was extremely successful and had the widest range of metronomes in the world. The products were renowned for their amazing quality.  Now the third and fourth generation are at the helm – Horst Wittner & Sabrina Wittner, producing other musical accessories too.
show more

This model was patented by Rudolf Wittner in 1933 and was probably made around 1940. Its name "Taktell / Piccolo" is impressed in the door which is opened and closed using a side clasp. The metal bar that maintains the pendulum in place bears the WITTNER PRÄZISION slogan. It has some signs of its age, but this robust and lightweight metronome works really well.

show less
If you are interested in this product or need more information about it, please leave us a message using this form. We will get back to you shortly.