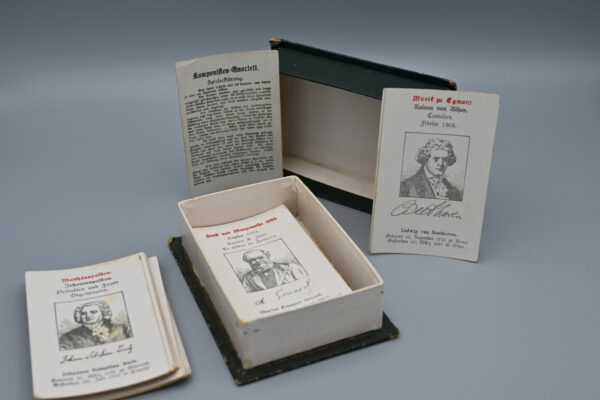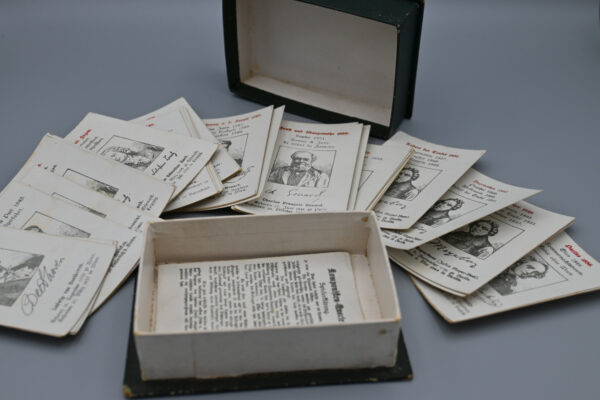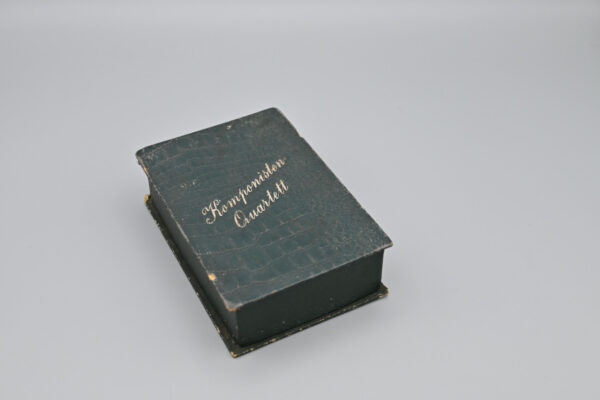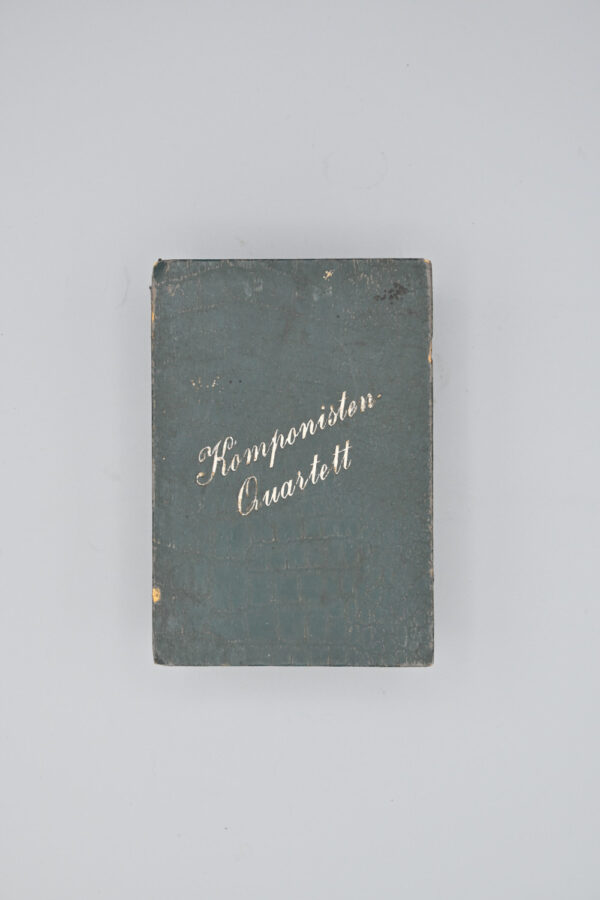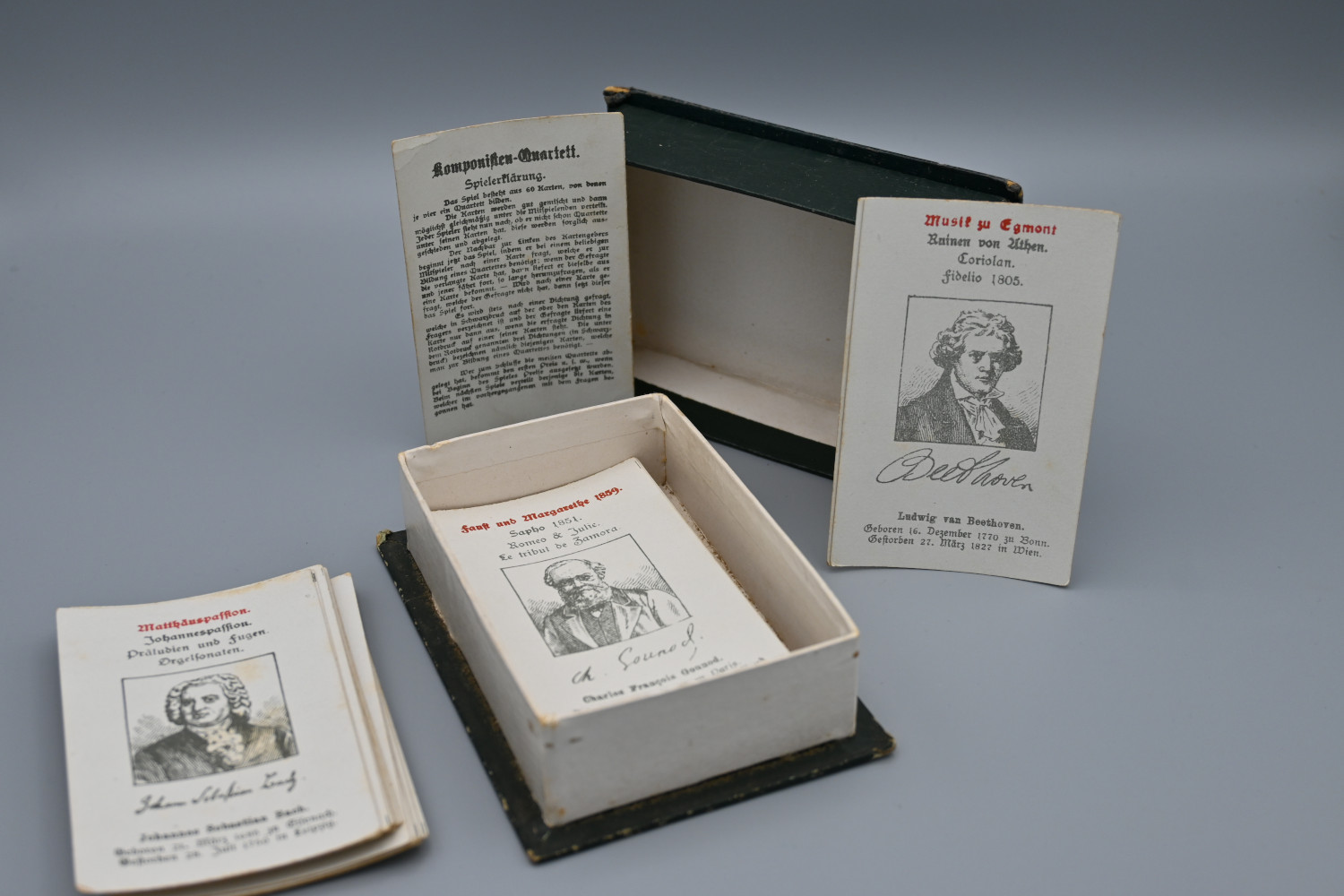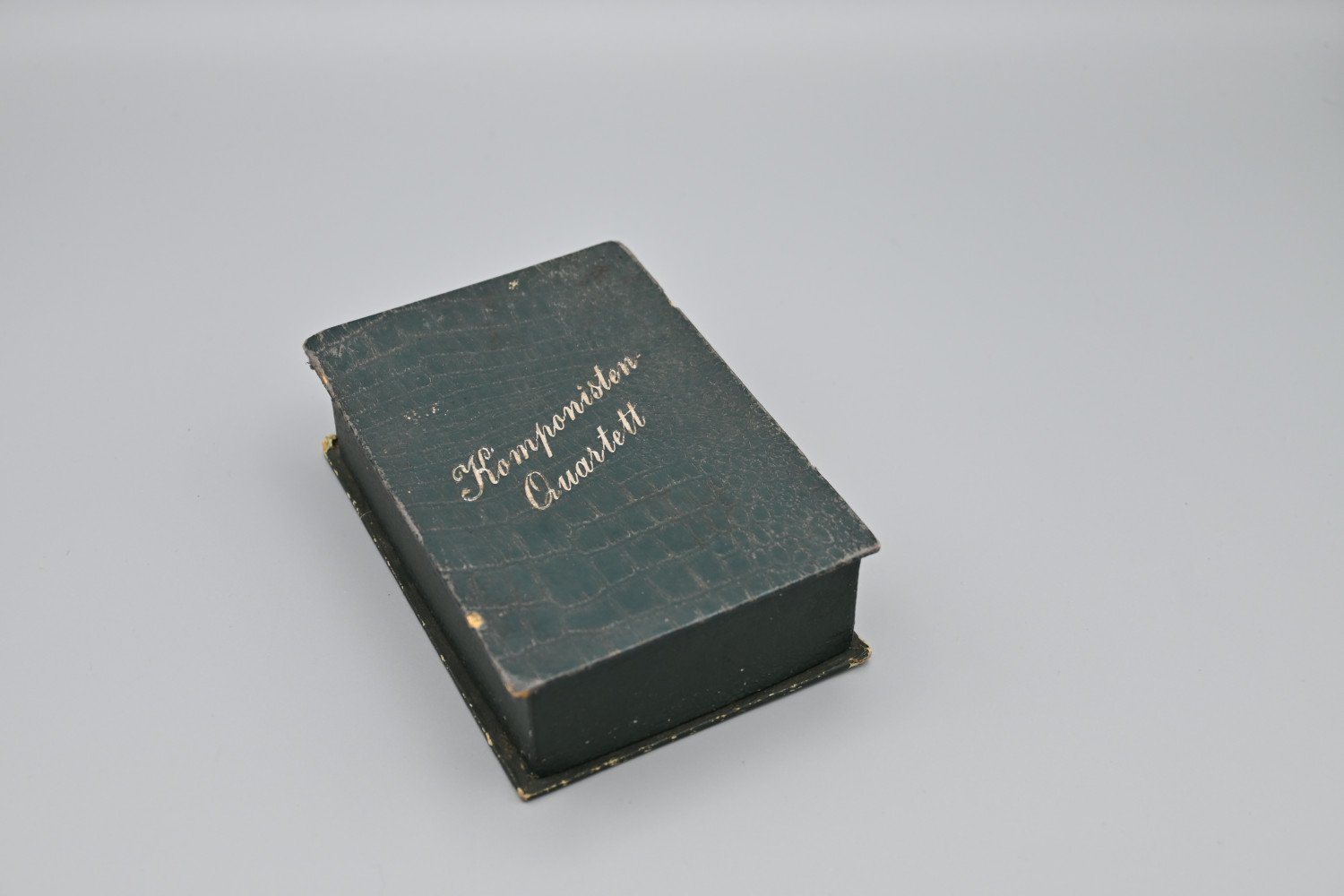 Composers Quartets card game
75,00 €
Category

Other collectables
Gift ideas under EUR 100


Maker

O & M Hausser

Marks and inscriptions

Verlag von O. & M. Hausser, Ludwigsburg

Period

1900-present

Place of origin

Ludwigsburg, Germany

Description

Komponisten Quartett
[Composers Quartet card game]

Materials

Paper, card

Dimensions

130 mm x 90 mm x 35 mm
Weight with box 170 g

Condition

Working condition

Accessories

Original box

Other distinctive features

Playing instructions in German

Price (€)

€75.00

Ref

143
Description
Composers Quartets card game
Anyone for a game of cards?
So, we've all heard of Quartets…. also known as Go Fish or Happy Families (UK), Jeu du familles (France), Gioco delle Famiglie (Italy), Authors (UK and USA) and Quartett (Germany). The aim of the game is to collect as many quartets as possible, which are sets of four cards that belong together.
On sale here is a marvellous 'Composers' deck of cards, complete with playing instructions [in German] in its original box. It was made by a company started by the brothers Otto & Max Hausser in Ludwigsburg between 1912 and 1935. The deck comprises 60 cards with 15 different composers.
As the nights draw in, autumn and winter are the perfect time to enjoy some board and card games. Have some fun and an evening in with [at the time thought to be] the greatest composers: Daniel-François-Esprit Auber, Johann Sebastian Bach, Ludwig van Beethoven, Charles François Gounod, Franz Liszt, Gustav Albert Lortzing, Felix Mendelssohn Bartholdy, Giacomo Meyerbeer, Wolfgang Amadeus Mozart, Gioachino Antonio Rossini, Robert Schumann, Giuseppe Verdi, Friedrich Freiherr von Flotow, Carl Maria von Weber and Wilhelm Richard Wagner.
If you are interested in this product or need more information about it, please leave us a message using this form. We will get back to you shortly.