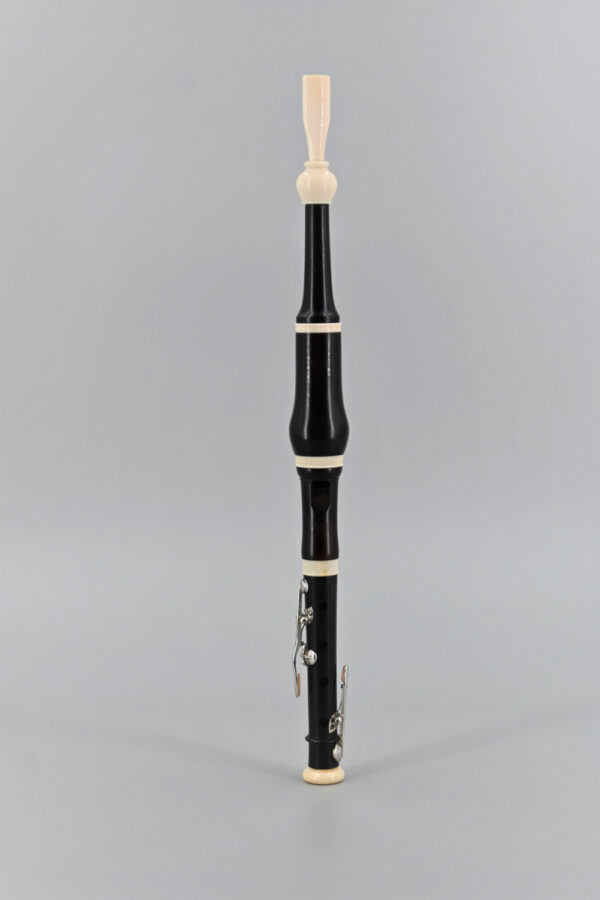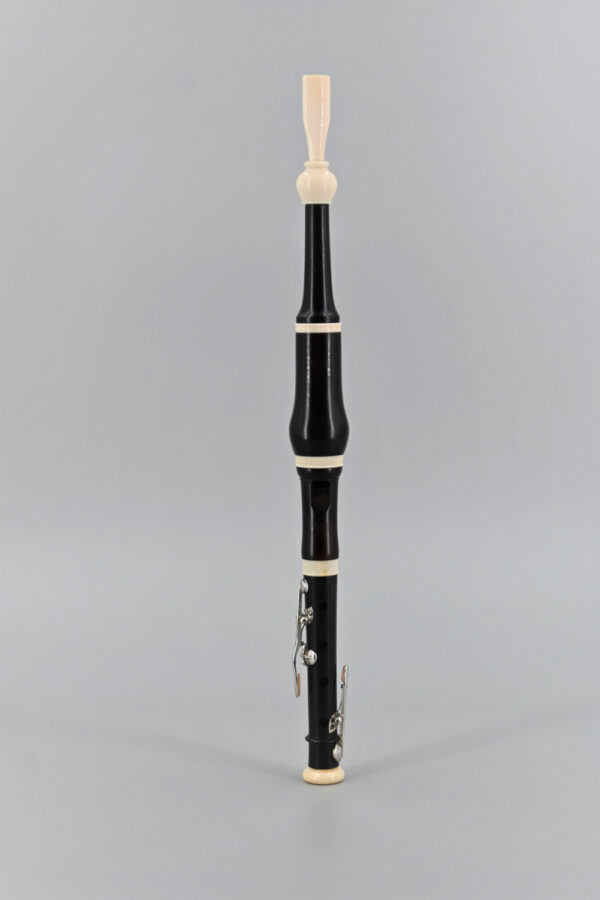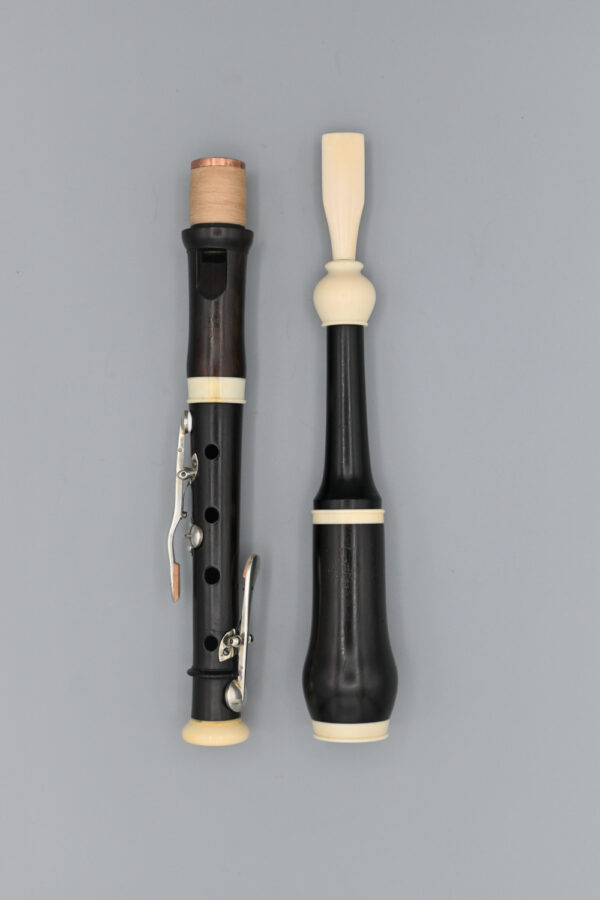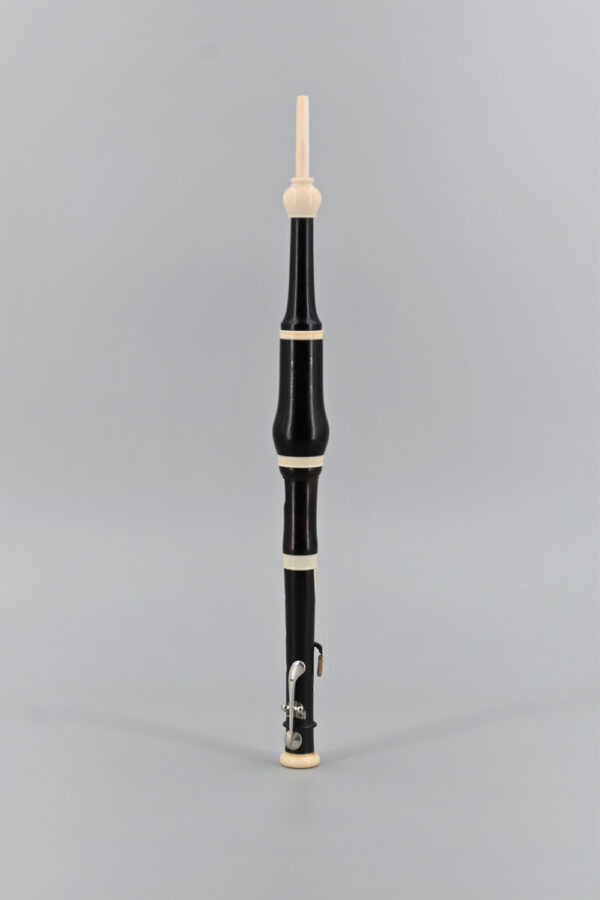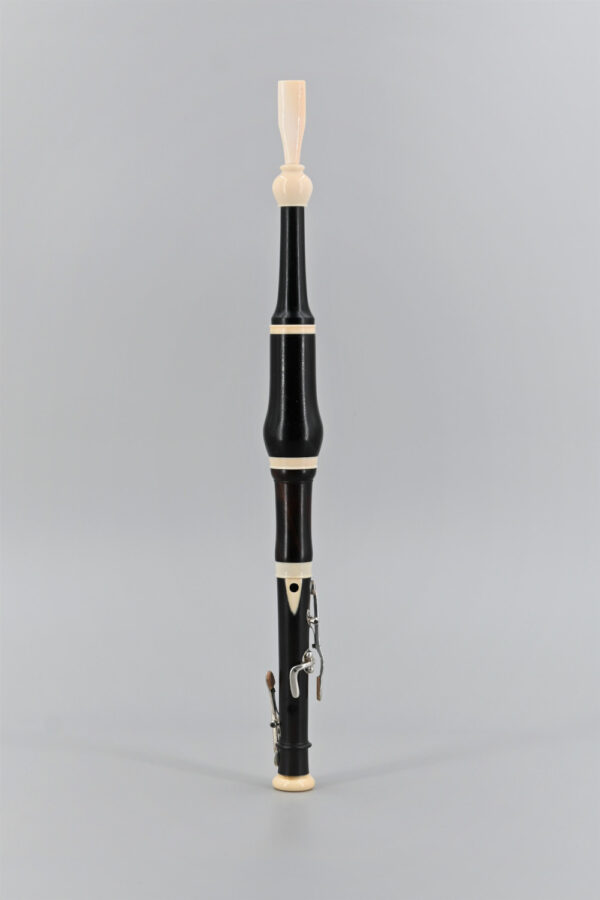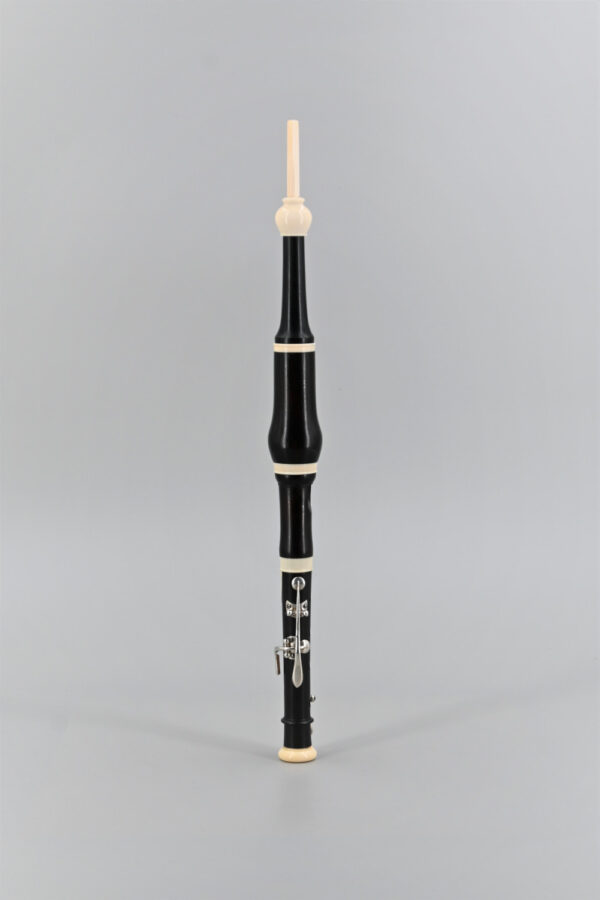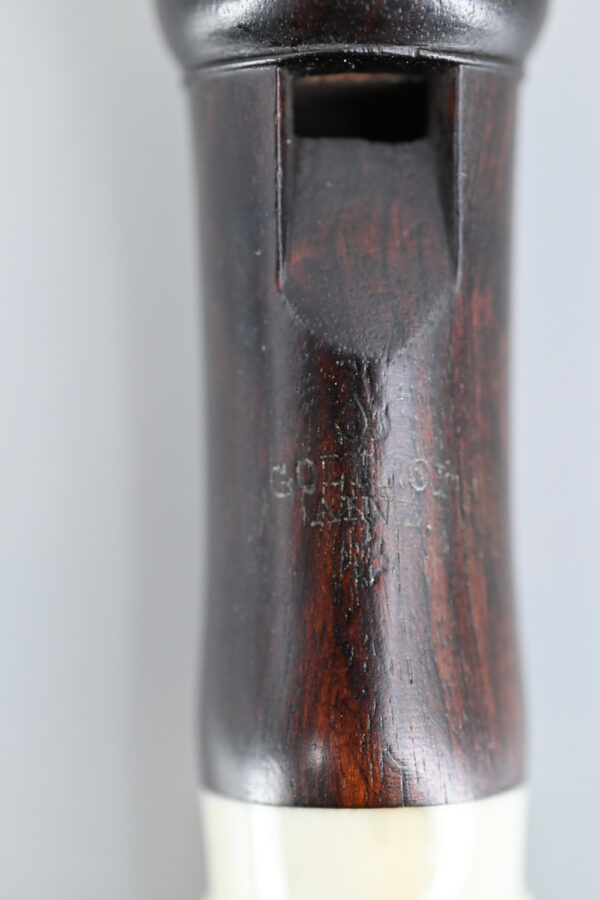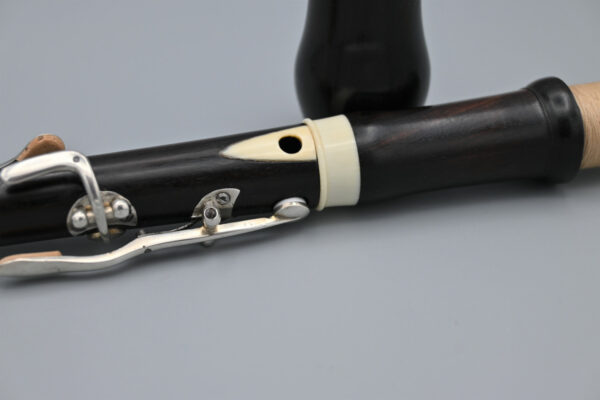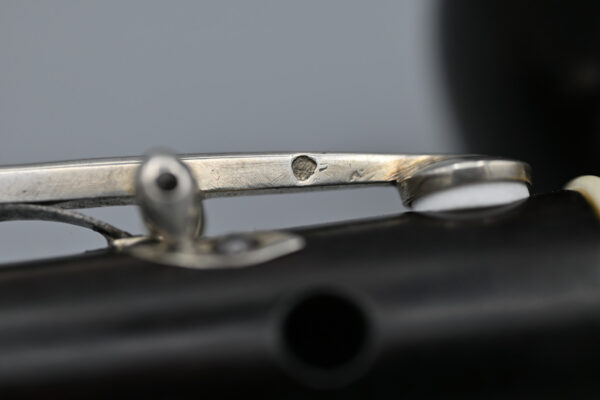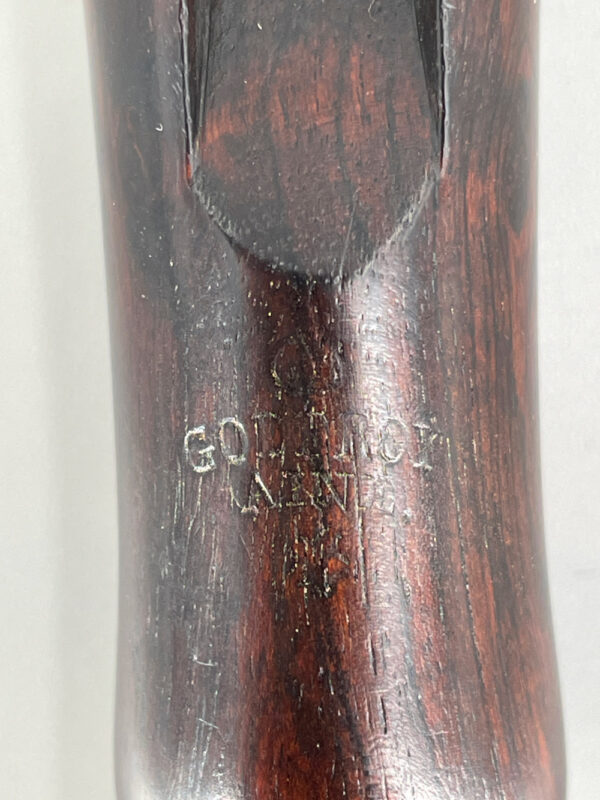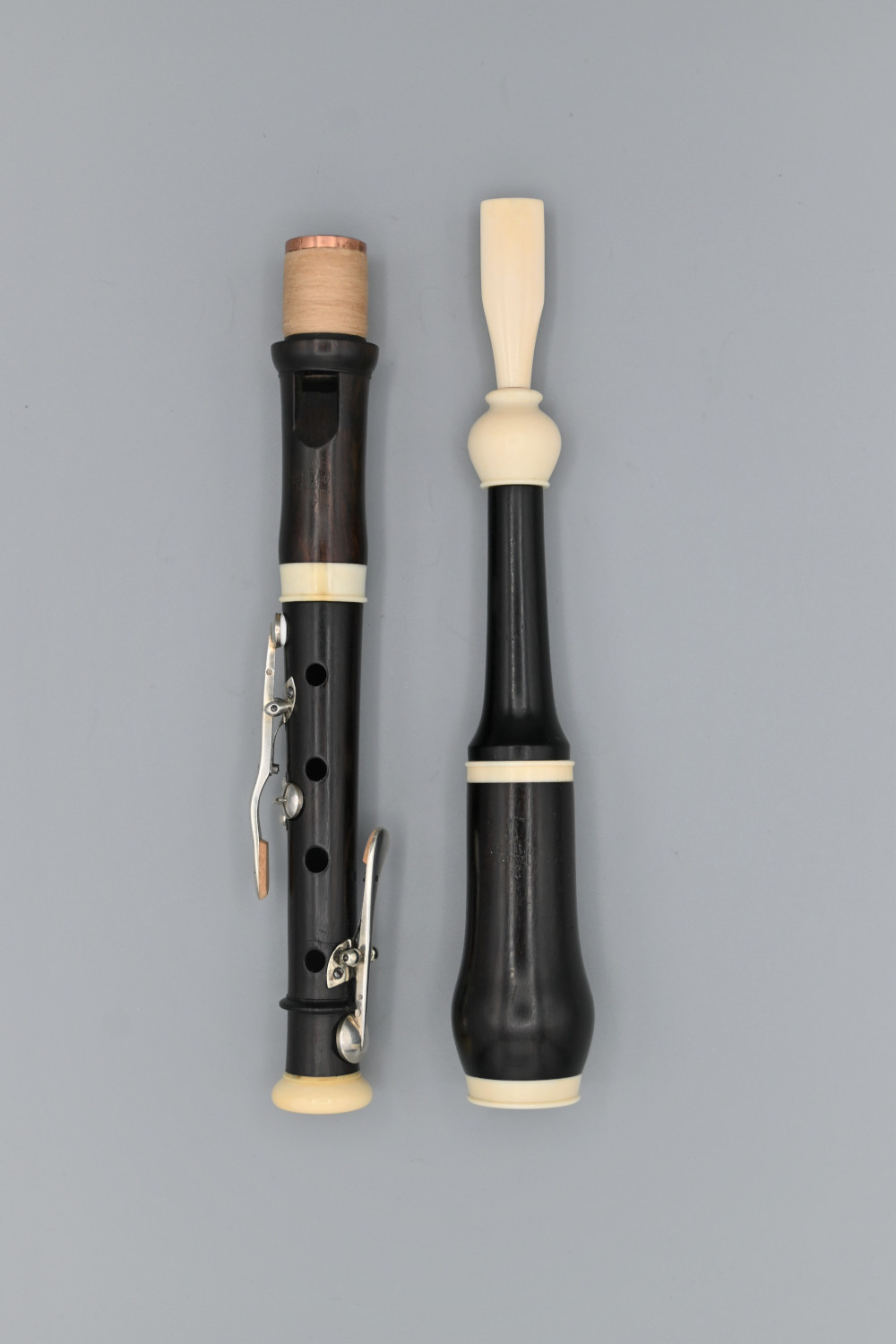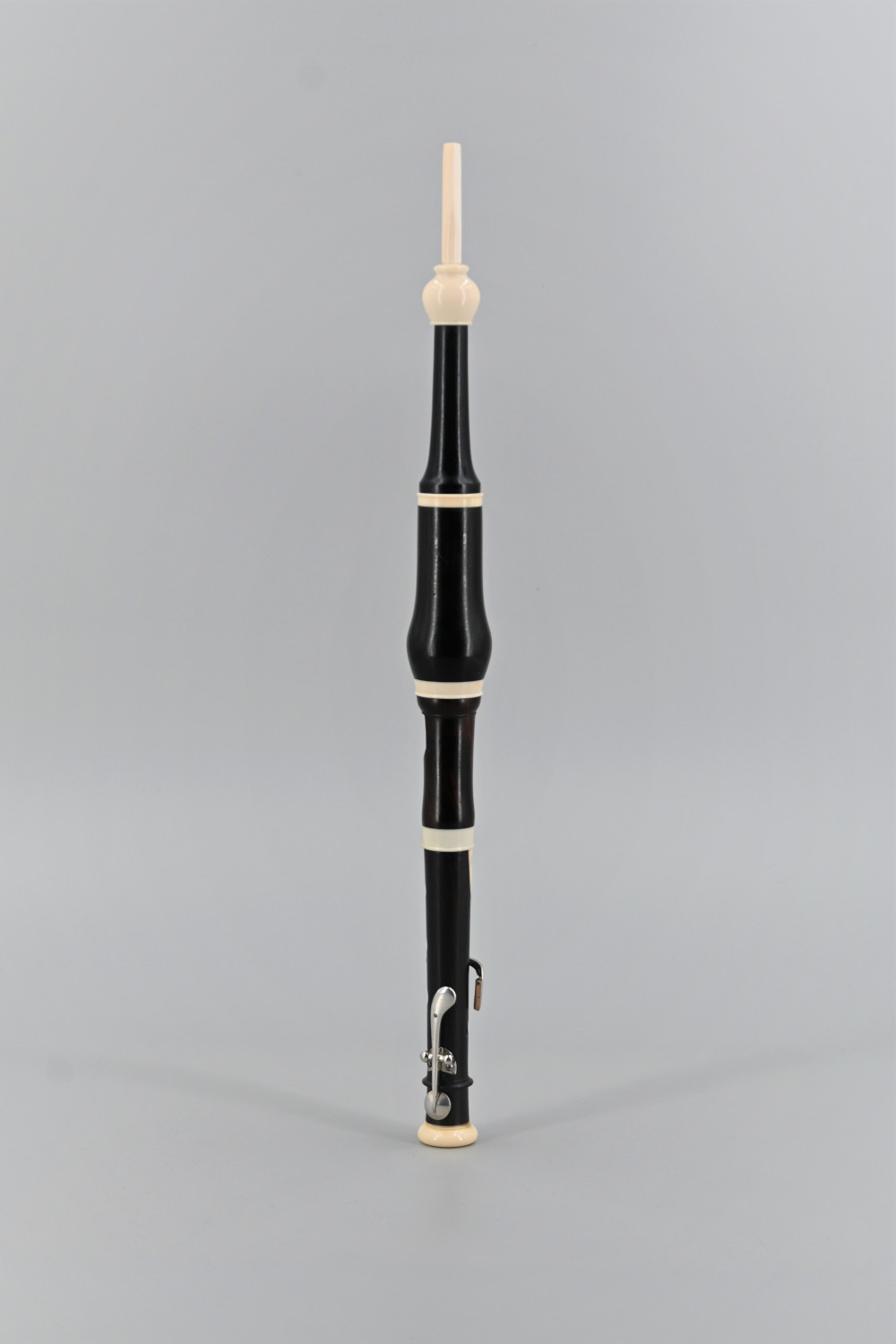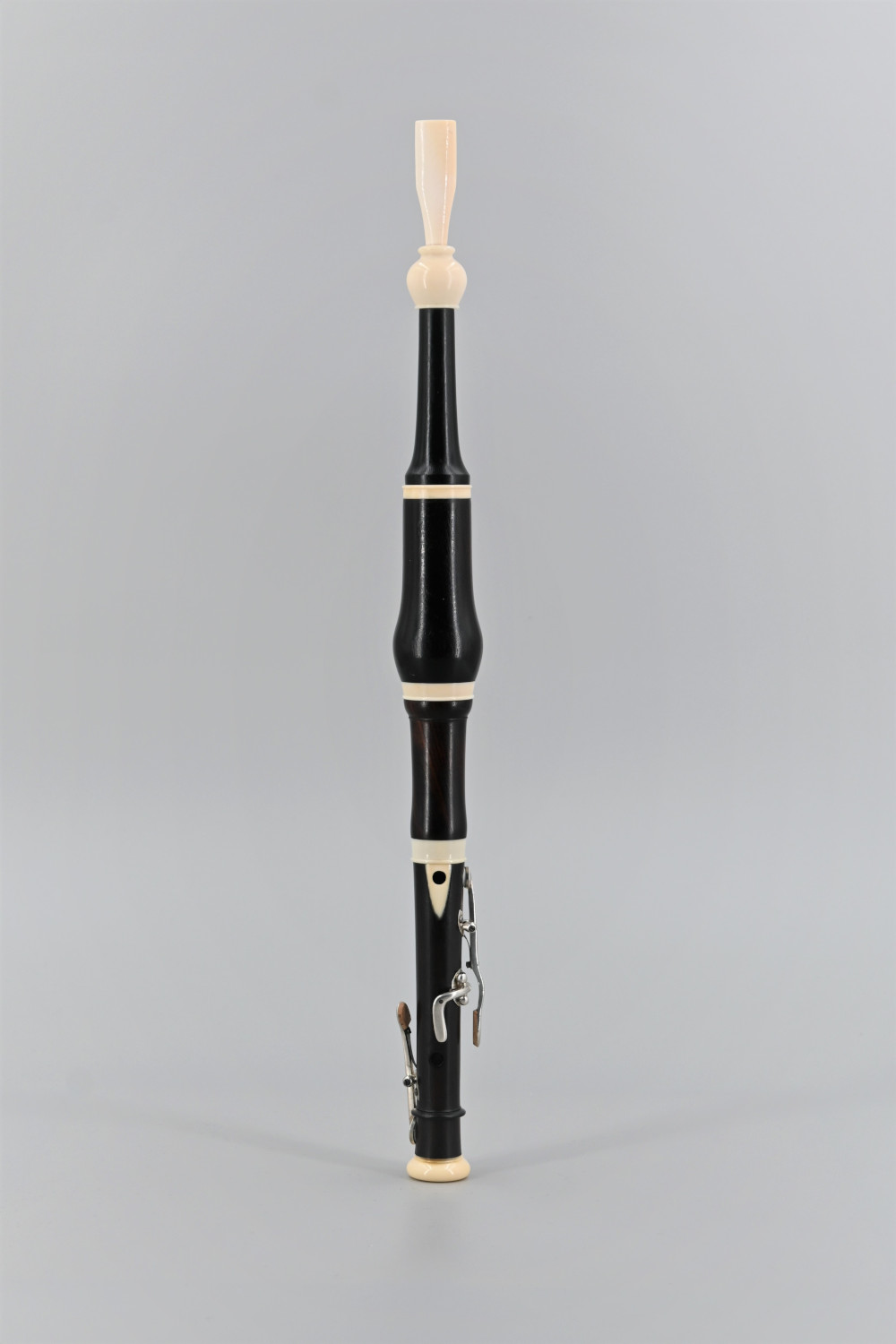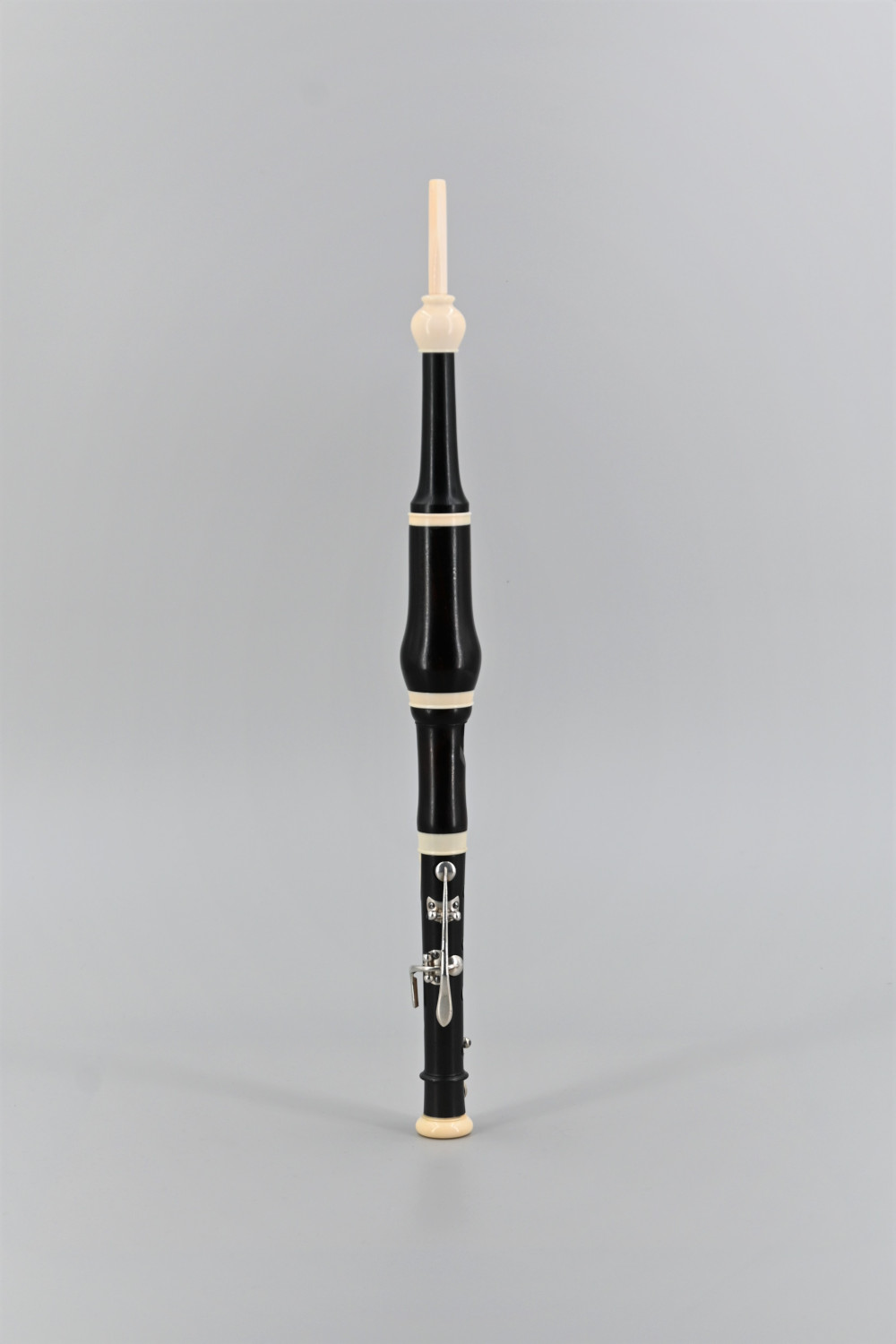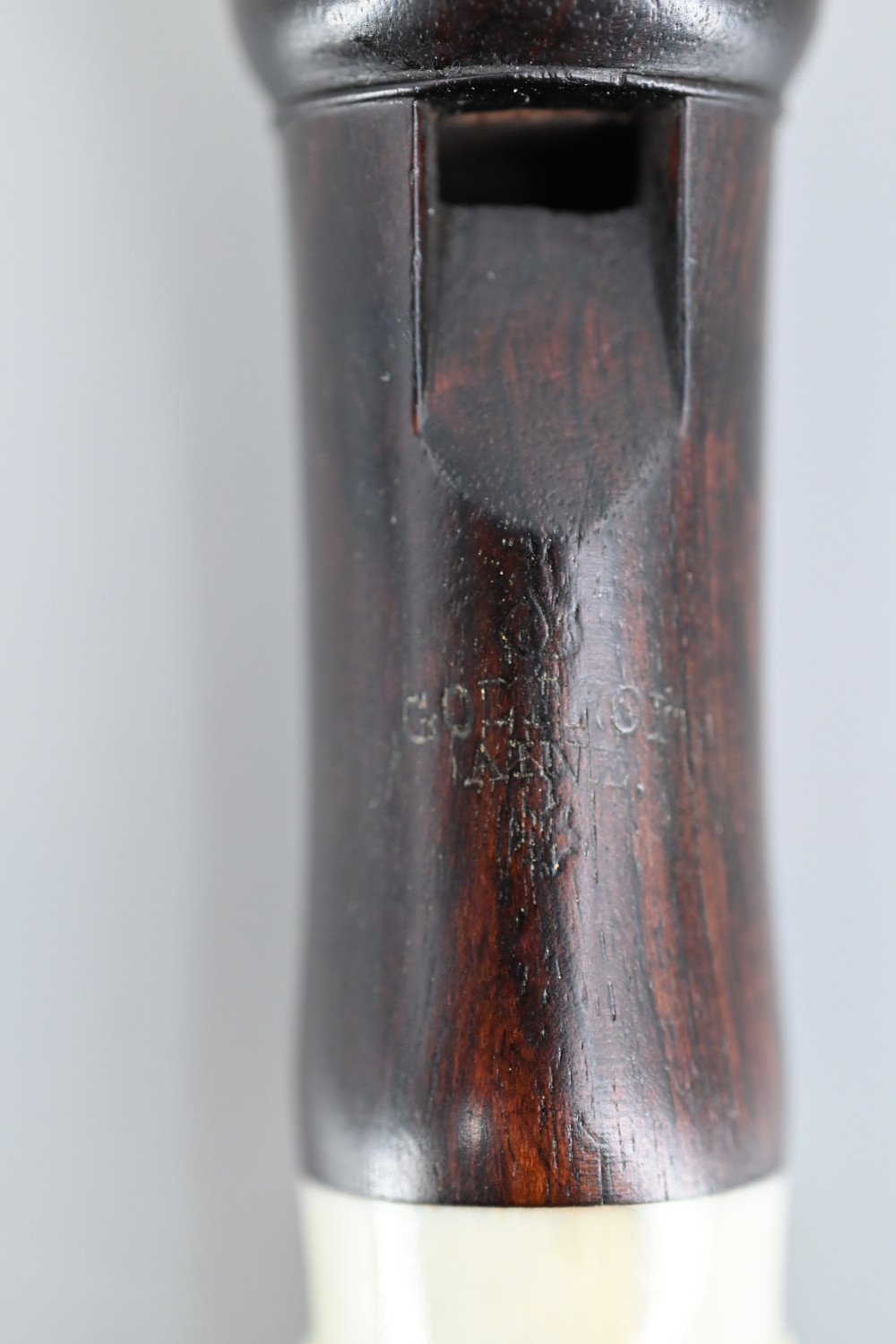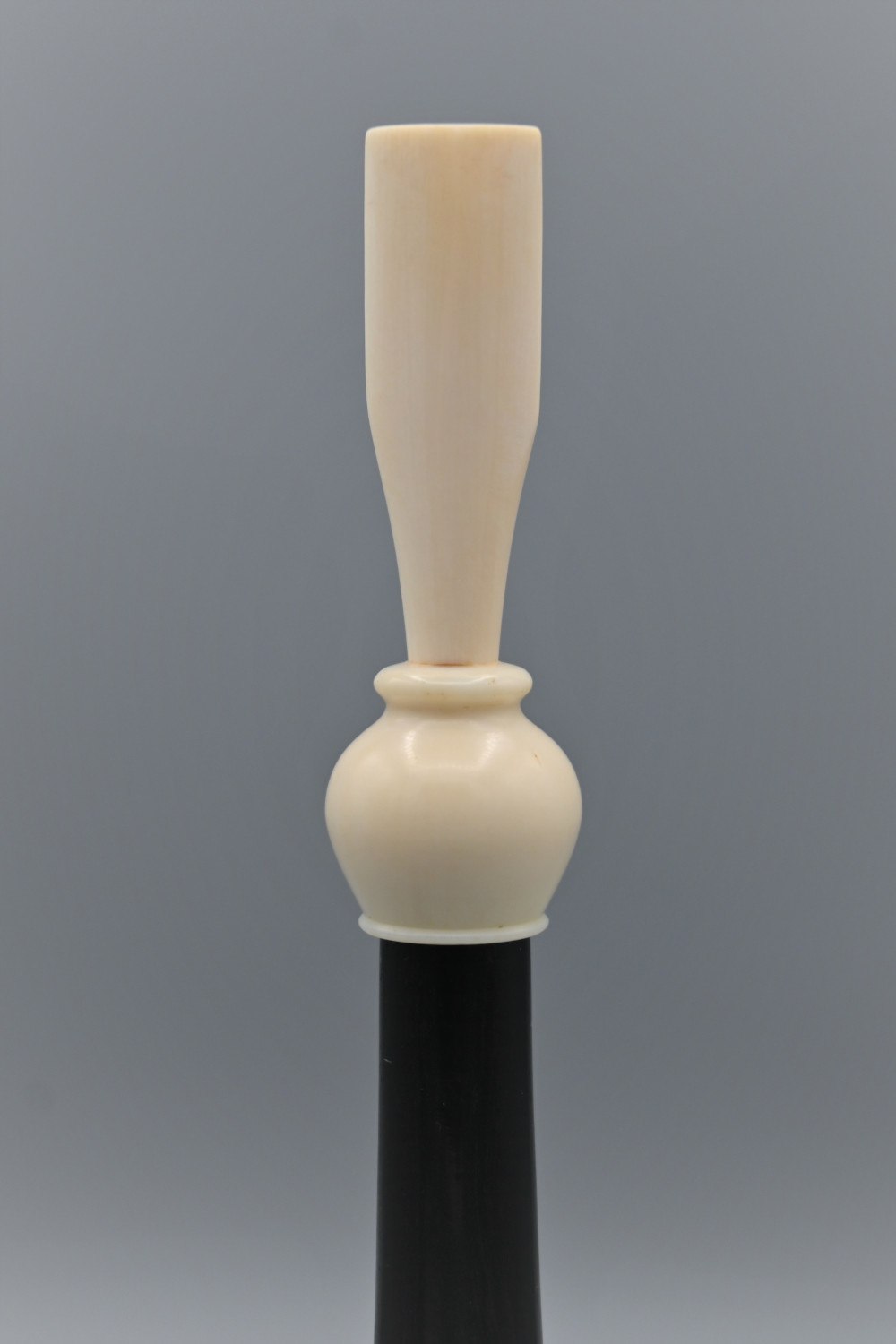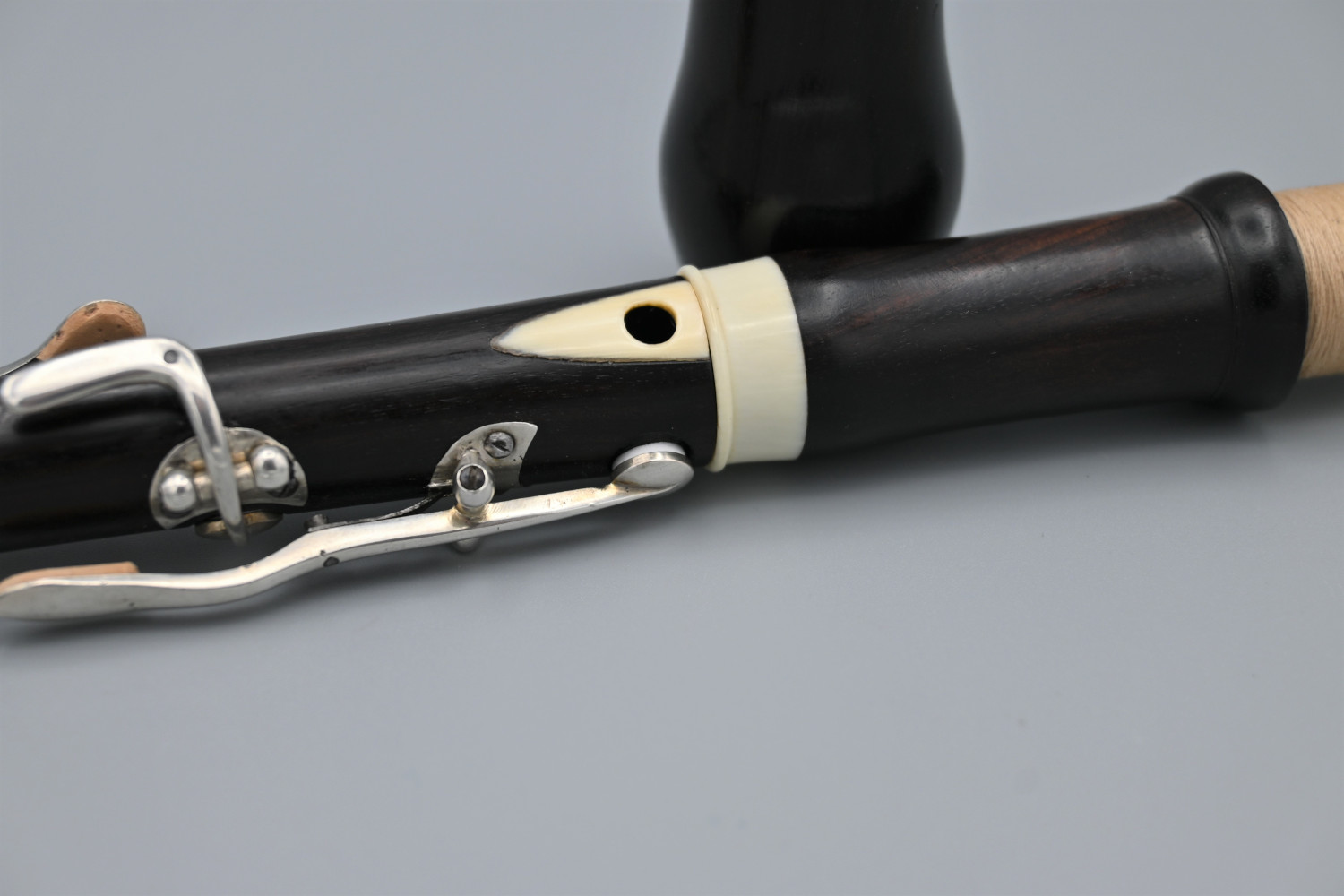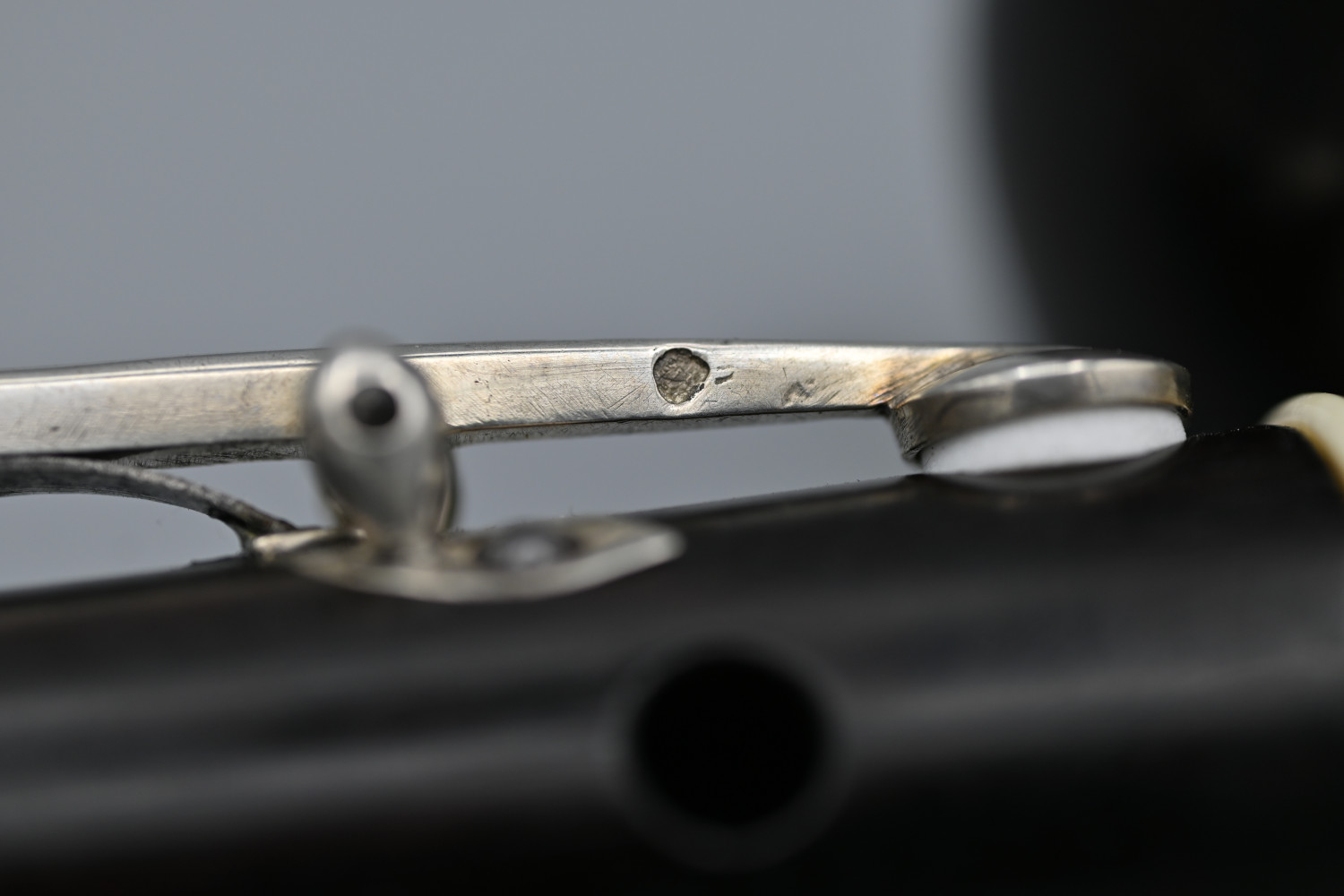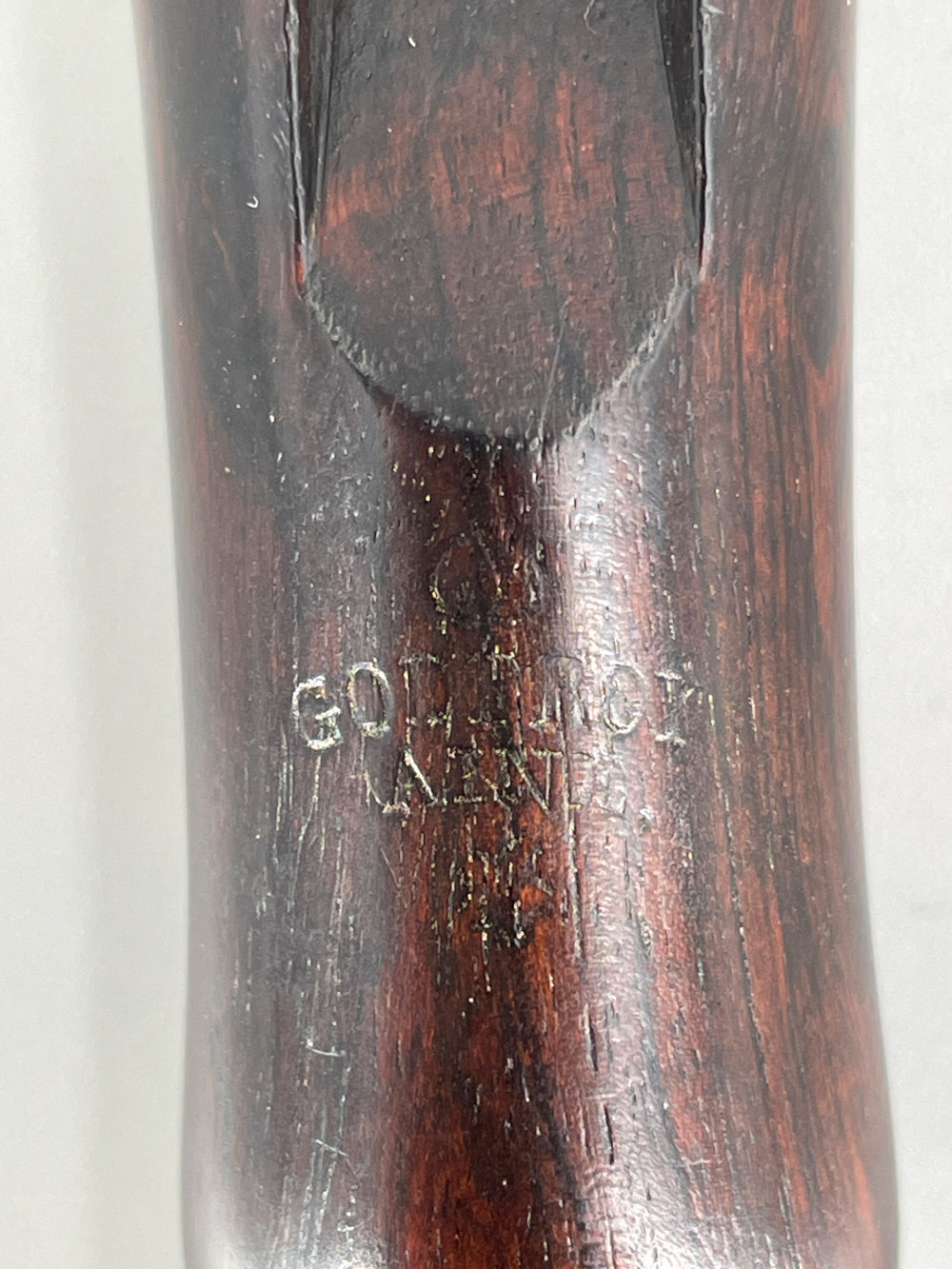 Keyed French flageolet – GODFROY
1.480,00 €
Category
Flageolets & recorders
Maker
GODFROY, Frédéric Eléanor
Marks and inscriptions
FE (cursive)
GODFROY, / AINÉ
5-pointed star
Period
1750-1830
Place of origin
France
Description
Keyed French flageolet in grenadilla with 3 silver, hallmarked keys
Materials
Grenadilla, ivory, silver
Dimensions
Total length 382 mm
Sounding length 168 mm
Weight 116 g
Condition
Restored, fully functional
Accessories
Supplied in a new, soft fabric case
Other distinctive features
Thumbhole with ivory inlay
Price (€)
€1,480.00
Ref
174
Description
Keyed French flageolet – GODFROY
This keyed French flageolet was made by Frédéric Eléanor GODFROY. He was born in 1805 in Paris and was the eldest son of Clair Godfroy (1774-1841). He was a woodwind instrument maker from 1827 to 1844. The GODFROY family was active in the 18th and 19th centuries. They were initially in La Couture-Boussey and then in Paris. They were renowned makers of flutes, flageolets, and clarinets.
It seems that at some point Frédéric Eléanor set up on his own. For more information on the GODFROY family of instrument makers, there's a super book 'Great Flute Makers of France: The Lot and Godfroy Families, 1650-1900' by Tula GIANNINI. 
The instrument is made from grenadilla with three hallmarked silver keys. It features a thumbhole with an ivory insert. This flageolet has been fully restored and is in excellent playing condition. We estimate that it was made around 1830. The lowest note it plays is B-flat at a=440 Hz.  It is supplied in a modern, soft, fabric case made of exquisite French fabric.
Important note
This instrument contains ivory. A certificate for the legal sale of this instrument within the European Union is supplied when purchased. For those based outside the European Union, we can arrange a CITES for its legal exportation and importation.
If you are interested in this product or need more information about it, please leave us a message using this form. We will get back to you shortly.