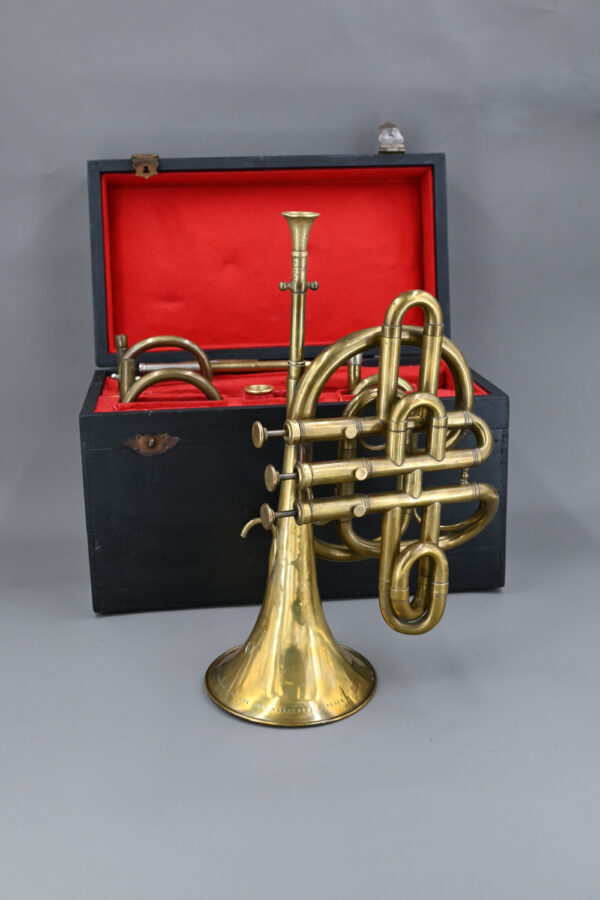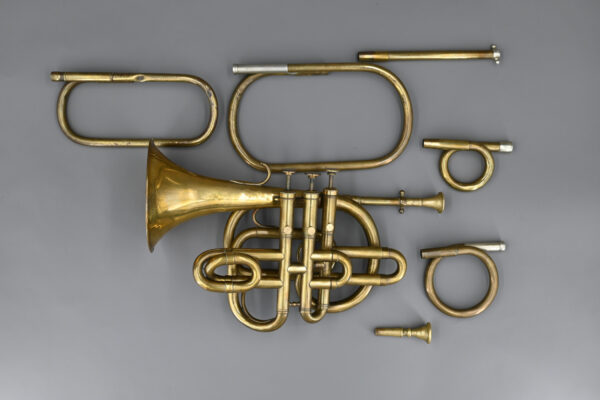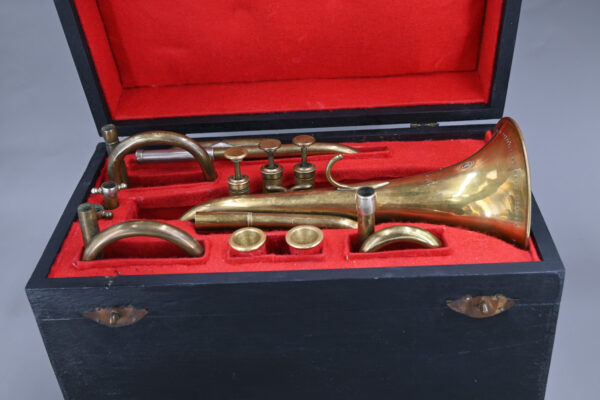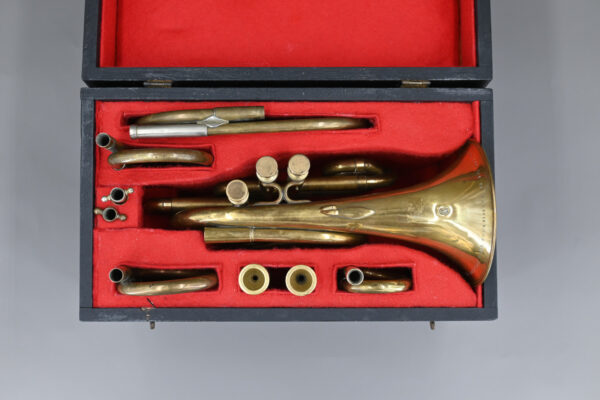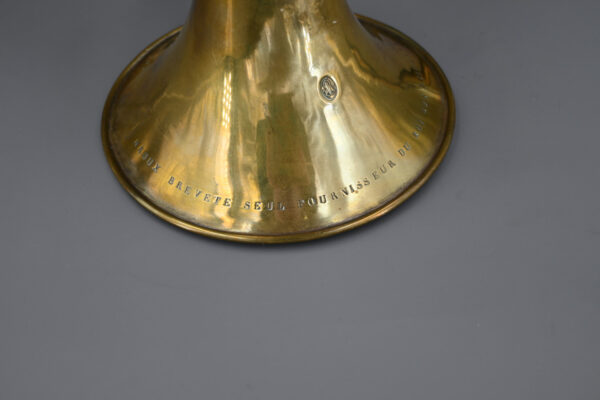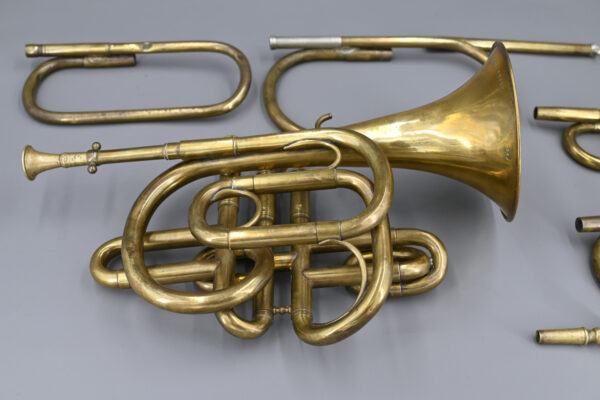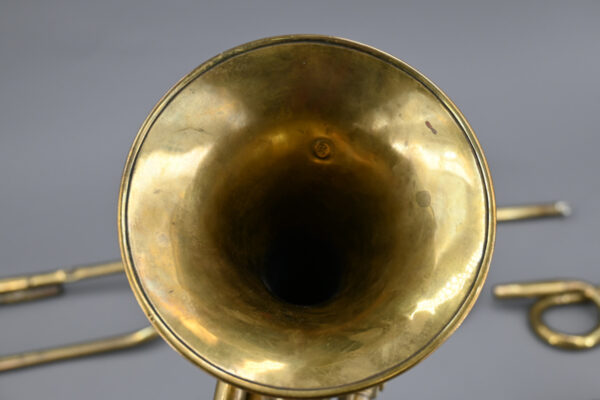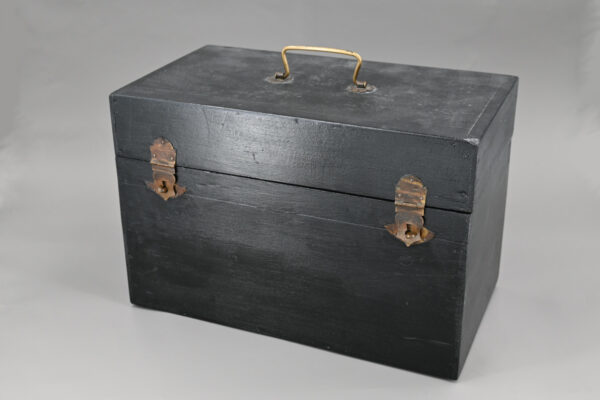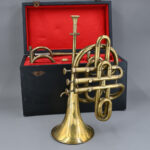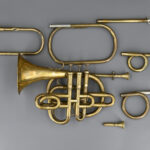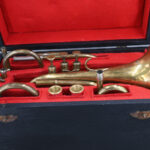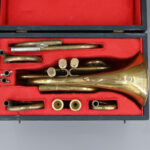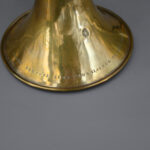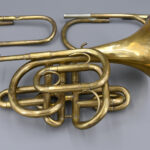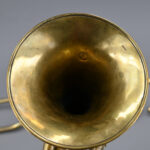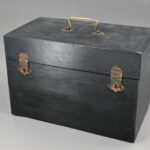 Cornet – RAOUX, Auguste
2.800,00 €
Category
Other musical instruments
Maker
RAOUX, Auguste
Marks and inscriptions
AR
RAOUX BREVETE SEUL FOURNISSEUR DU ROI, RUE SERPENTE A PARIS
695
Period
1750-1830
Place of origin
France
Description
Cornet by Auguste RAOUX with Stoelzel valves
Materials
Brass, nickel/German silver
Dimensions
Length: ca 330 mm
Total weight with case 2,900 g
Condition
Sold as is, for restoration
Accessories
Original case
Other distinctive features
AR stamp
Price (€)
€2,800.00
Ref
65
Description
Cornet – RAOUX, Auguste
A rare and extremely collectable Cornet a Pistons (cornopean) in B-Flat by the famous maker, (Marcel) Auguste Raoux (1795-1871).
Auguste Raoux was the last generation of a very famous family of instrument makers, spanning from the seventeenth to the nineteenth centuries – five generations in all. They were master horn makers and saw the transformation of the solo horn to the cor a pistons.
It seems that Auguste initially worked with his father Lucien Joseph Raoux (1752-1823) making instruments until his father died. He worked out of rue Serpente in the several buildings that he owned there. They had managed to obtain licences to be instrument makers to the king and royal music academy. This is shown by the stamp referring to the 'sole supplier of the king' (SEUL FOURNISSEUR DU ROI). Auguste Raoux married Louise Isidore Désirée Dècle in 1826, but she left him in 1836. An inventory follows in the same year of their shared goods and among the instruments are normal cornets and some with valves. We can then perhaps date this instrument to around 1825-1830. It was then in 1830 that Auguste lost his royal patronages and the patents with the 1830 revolution.  He then had problems with severe competition and his business went into decline. He was eventually forced to sell the business to Jacques Christophe Labbaye in 1857.
show more

This instrument features three Stölzel valves. The Stölzel valve was an early piston valve design, developed by Heinrich David Stölzel, a German horn player. Stölzel developed the valve in 1818 and it was patented prior to 1820. It was a predecessor of the Périnet-designed piston by Étienne-François Périnet. He was the inventor of the modern piston valve that we know today.
It is interesting to note that Périnet was actually an apprentice to Raoux and leant the trade of instrument making at his workshop before he opened his own in 1829 when he added a third valve to the cornet which had previously had only two Stölzel valves. 

show less
If you are interested in this product or need more information about it, please leave us a message using this form. We will get back to you shortly.