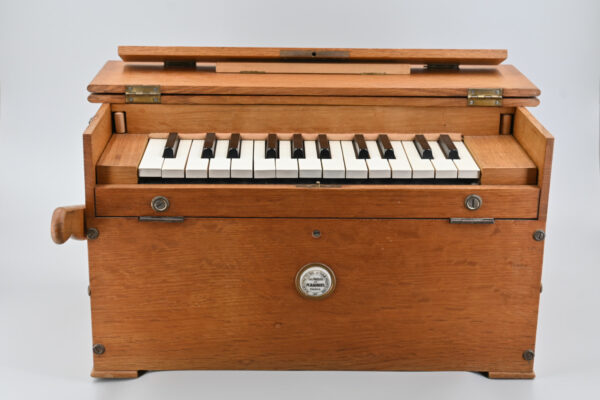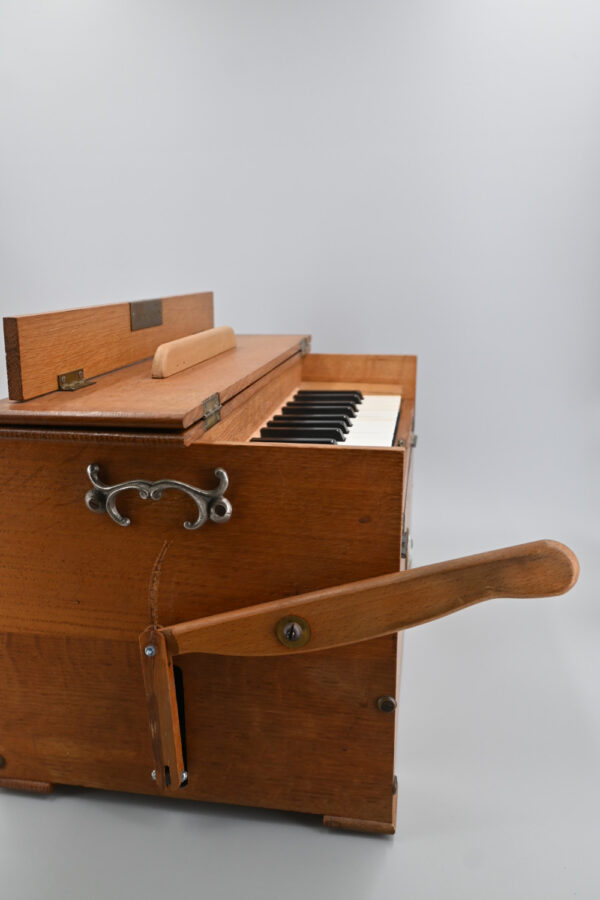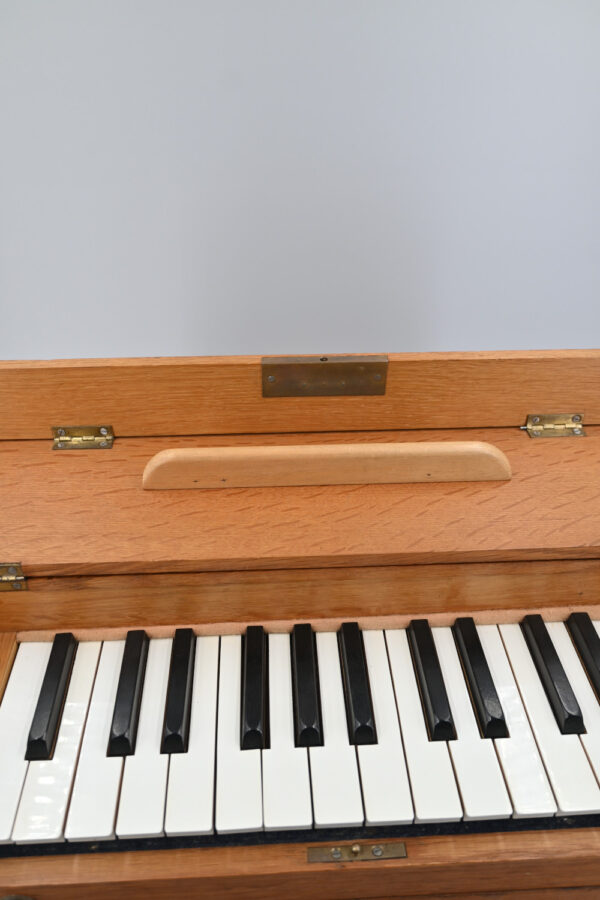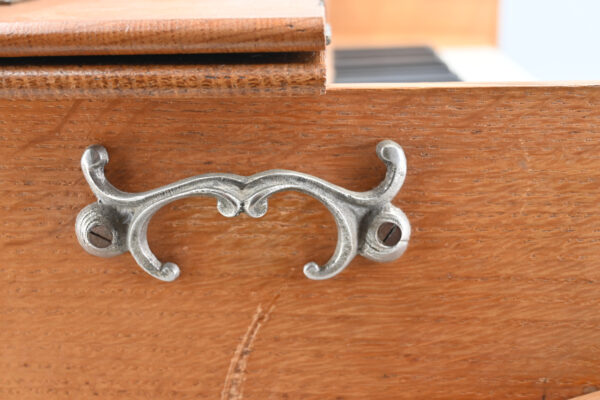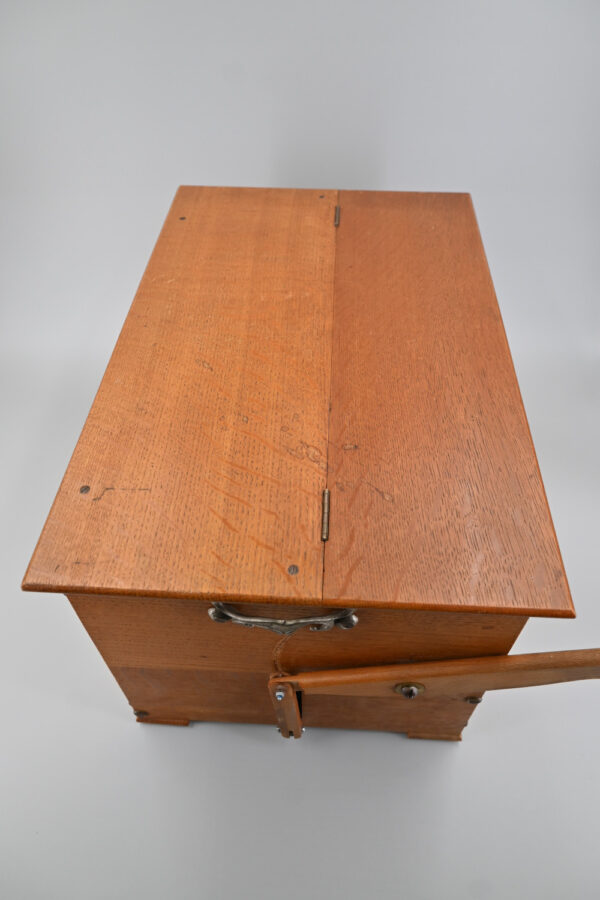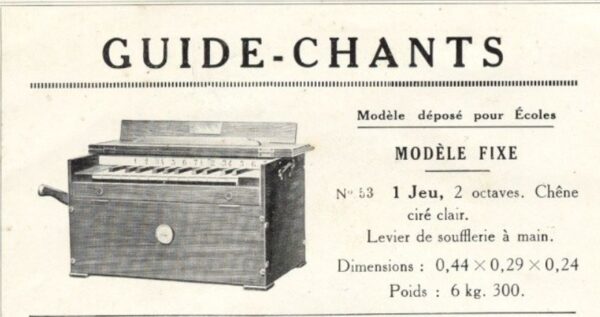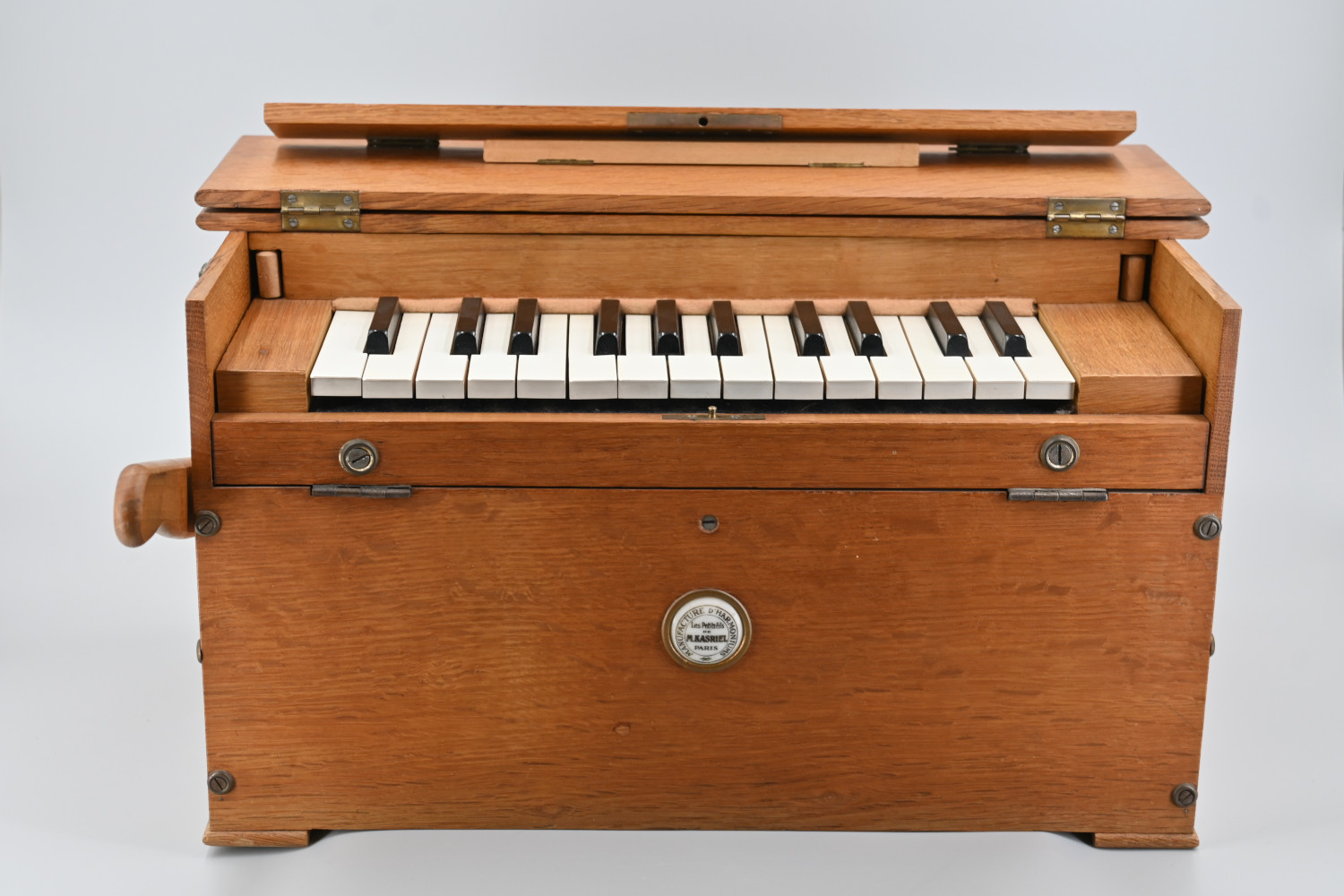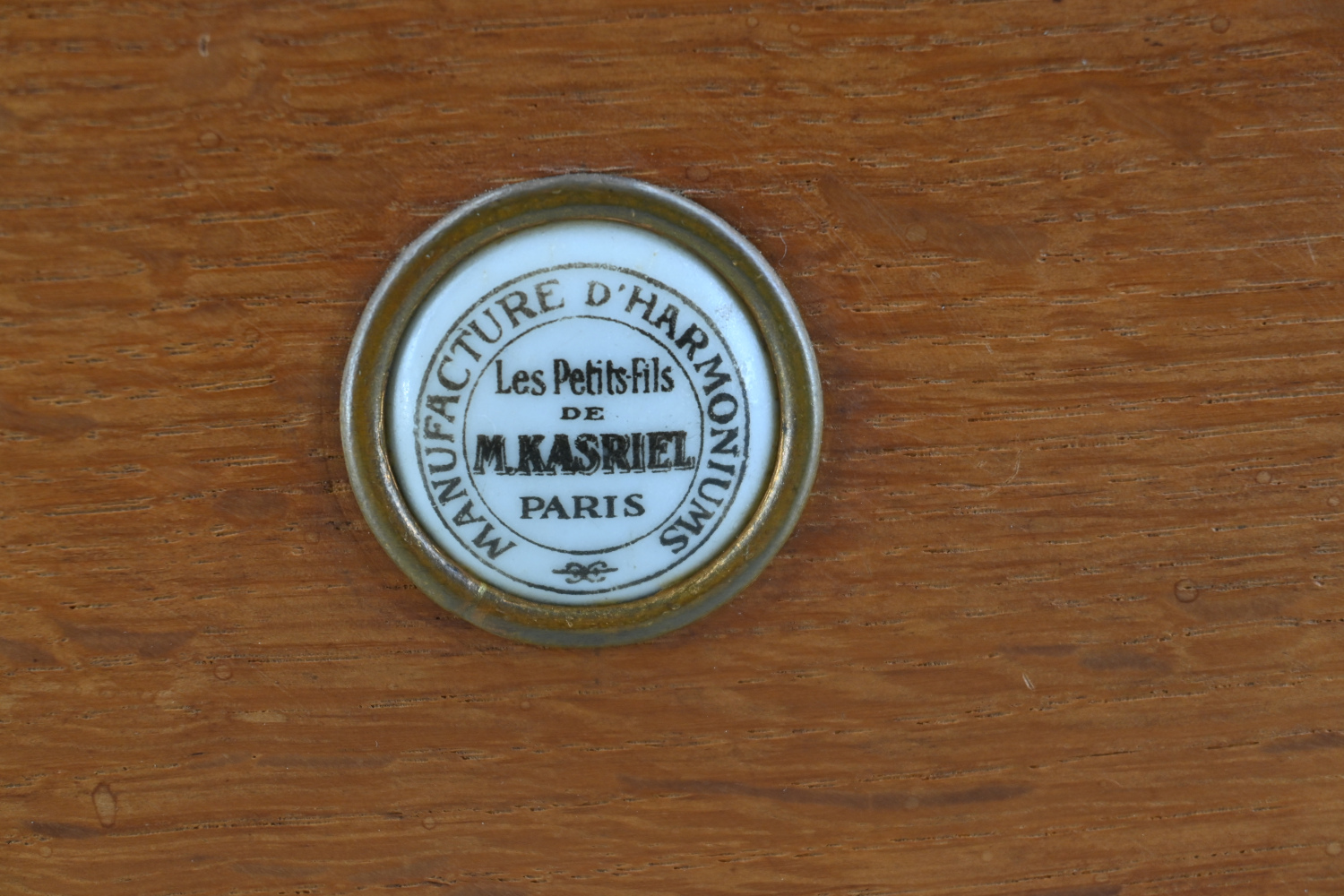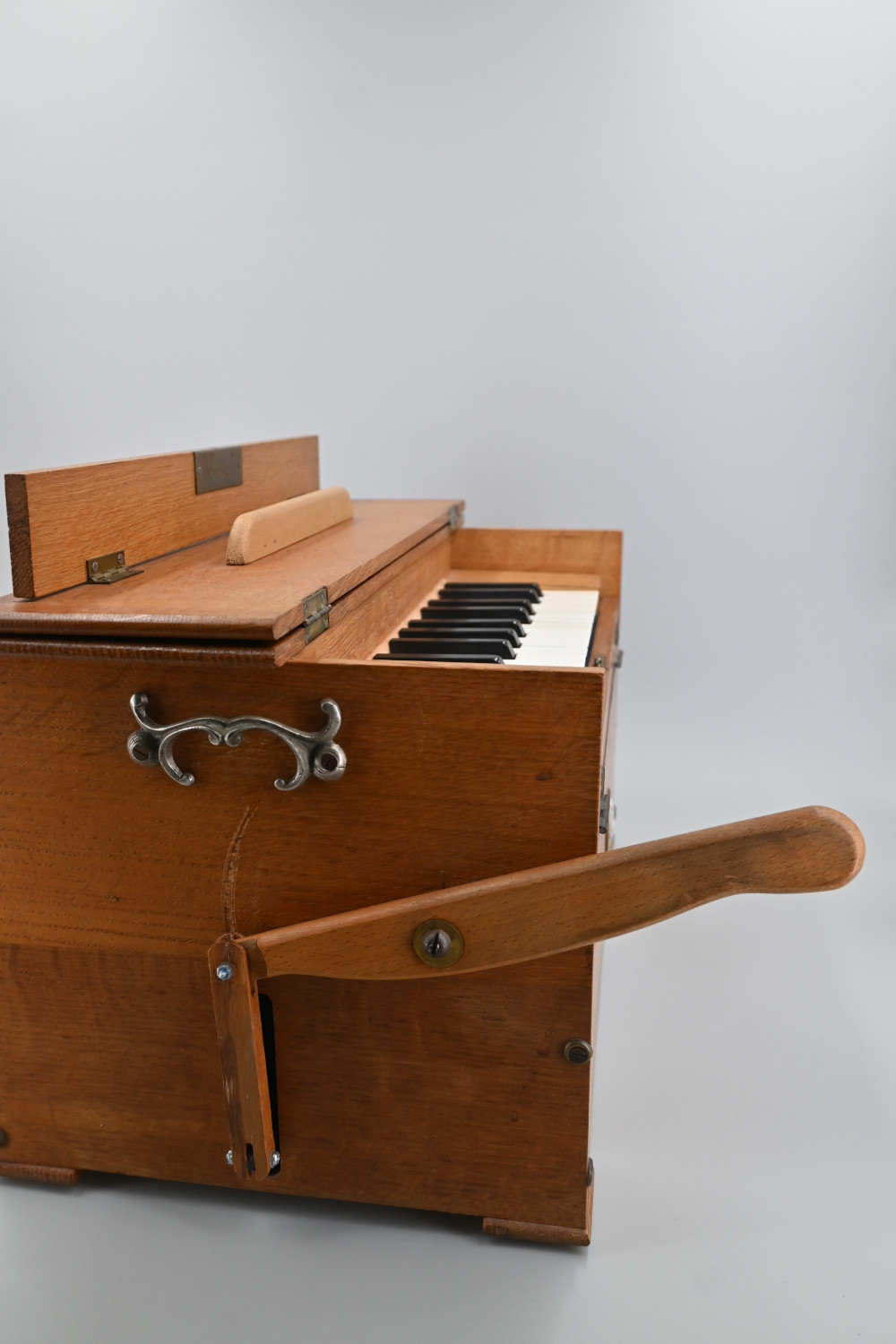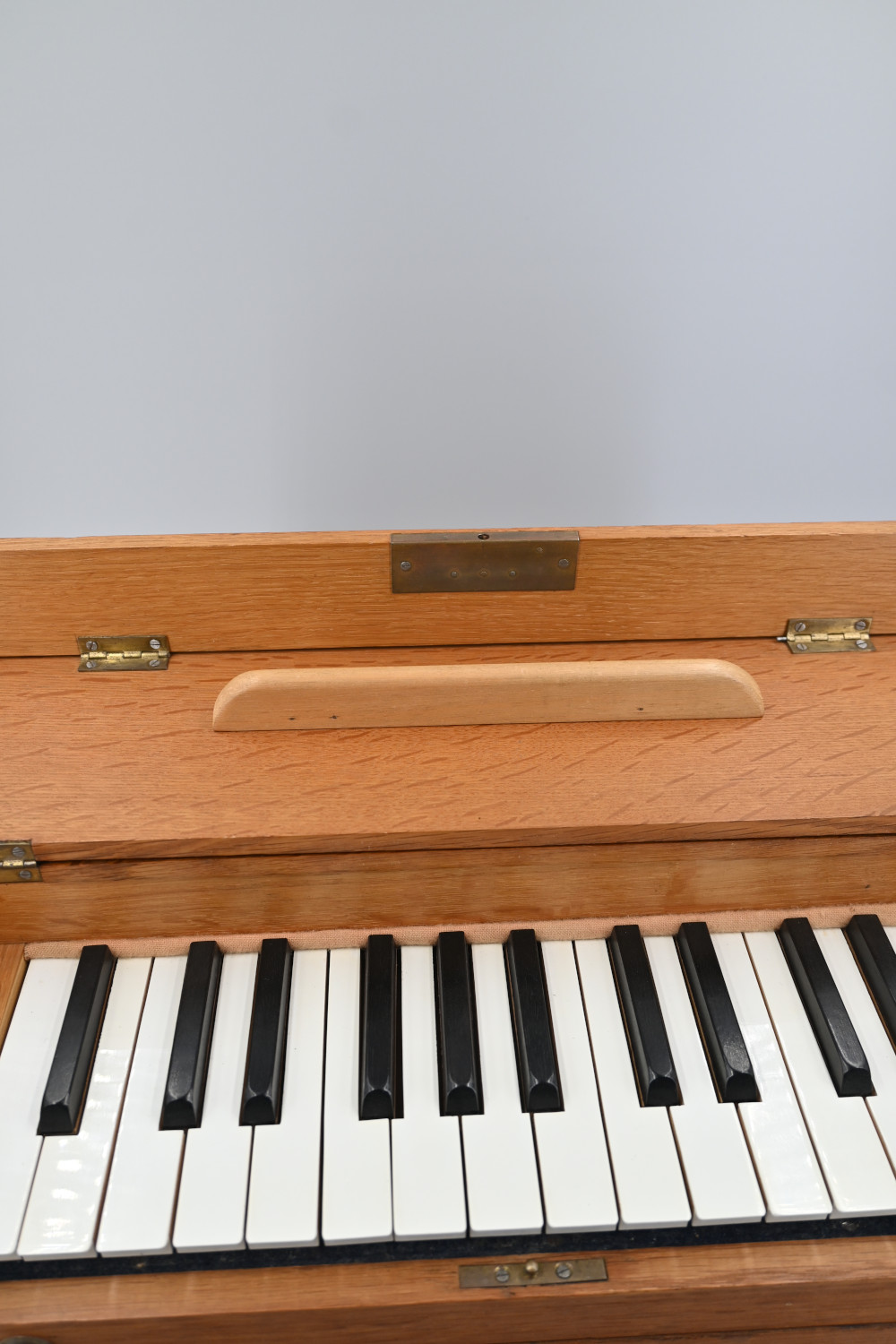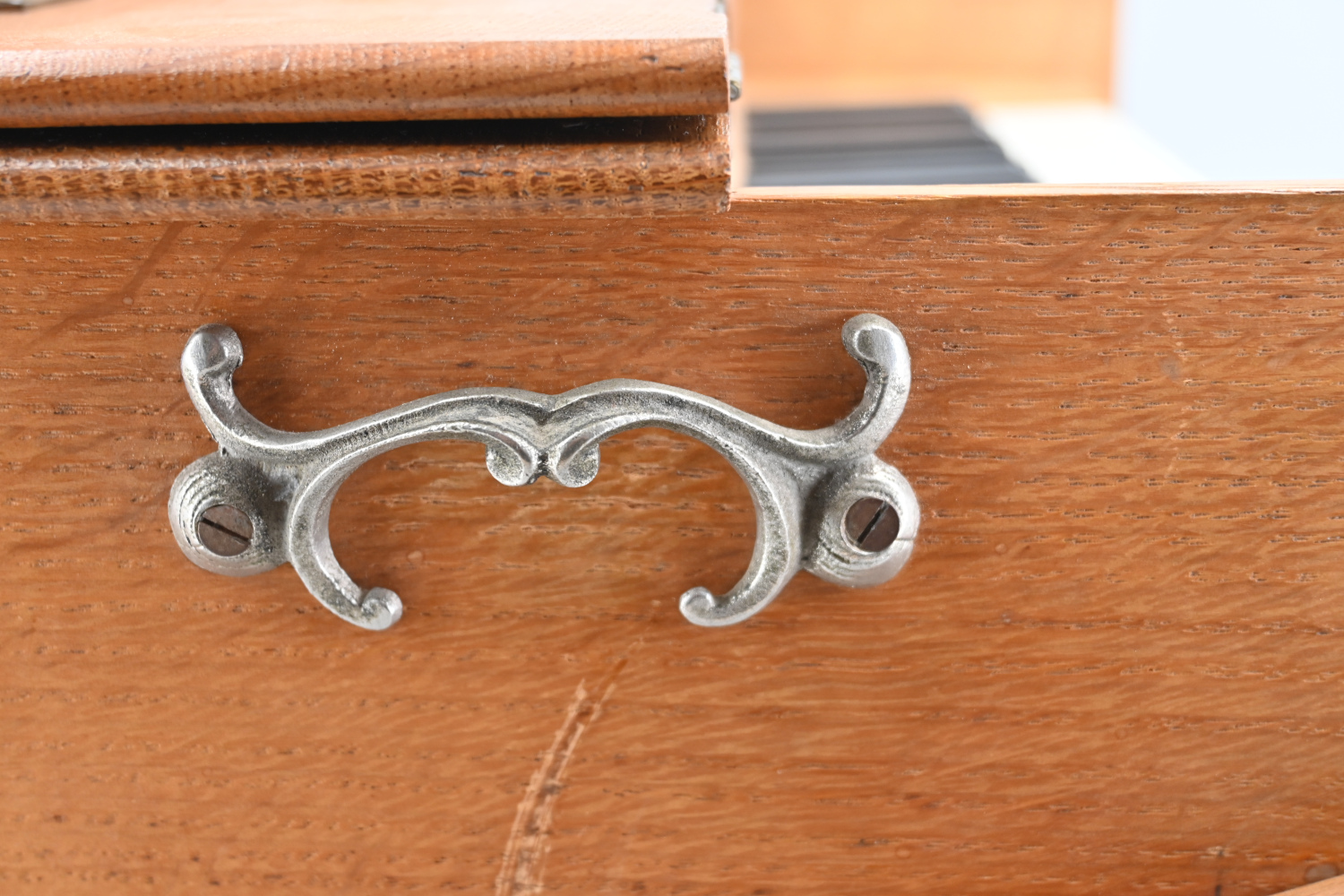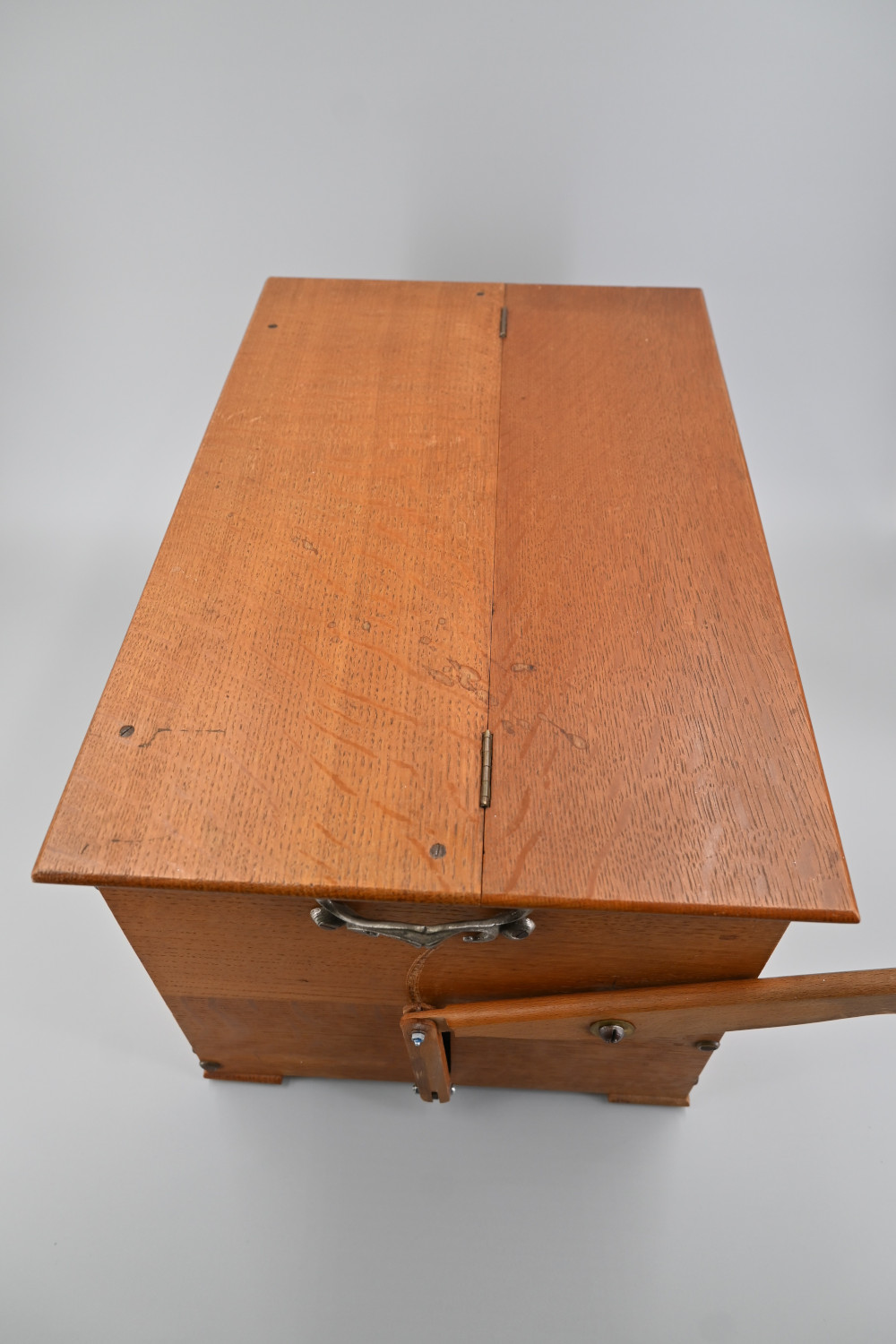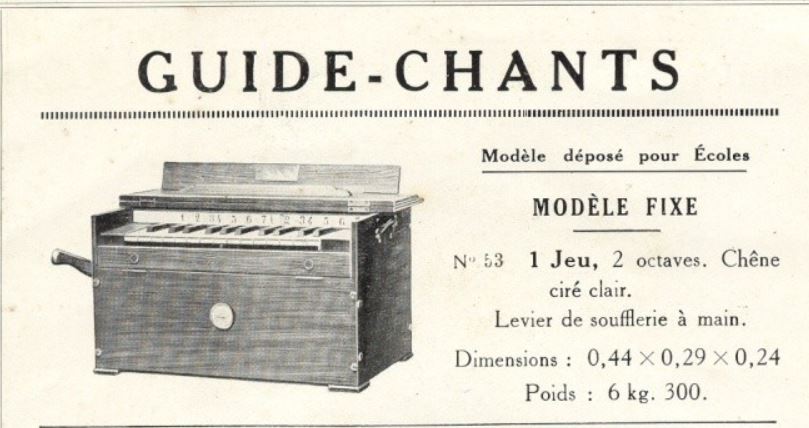 KASRIEL guide-chants – singing guide
450,00 €
Category

Other musical instruments

Maker

Les petit-fis de M. Kasriel

Marks and inscriptions

MANUFACTURE D'HARMONIUMS/Les Petit-Fils de M. KASRIEL/PARIS
Serial number 37590

Period

1900-present

Place of origin

Paris, France

Description

Portable, hand-pumped harmonium, guide-chants or singing guide

Materials

Oak, galalith or Erinoid, metal, leather

Dimensions

445 mm x 285 mm x 250 mm
6,200 g

Condition

Working condition

Other distinctive features

All original features

Price (€)

€450.00

Ref

237
Description
KASRIEL guide-chants – singing guide
On sale now is a rare guide-chant or singing guide made by the company KASRIEL in working condition! 
This particular guide-chant is featured in the 1927 Kasriel catalogue as model 53. Aimed at schools, it has metal reeds and a keyboard of two octaves with resin keys. The surround is made of polished oak.  The instrument is played on a table or desk with a lever on the left side which works the bellow. This means that it can be played only with the right hand.
It was used in France as standard equipment for primary schools. The class teacher would use it for singing together and for music lessons. The porcelain plaque and the serial number help us date this guide-chant date to perhaps around 1930.
This singing-guide is in working condition and plays at a pitch of a=440 Hz. It's a really lovely item and a great piece of history. But don't take our word for it – watch the video and see for yourself.
If you are interested in this product or need more information about it, please leave us a message using this form. We will get back to you shortly.