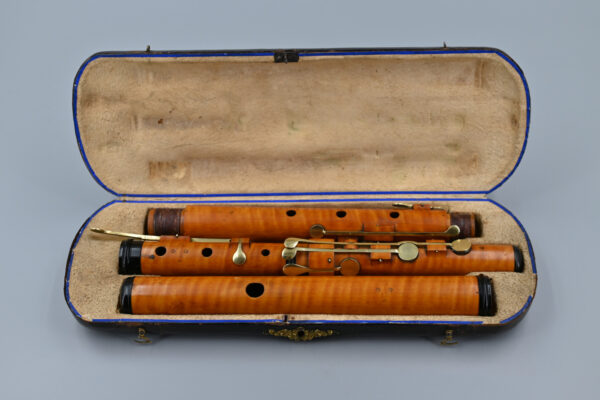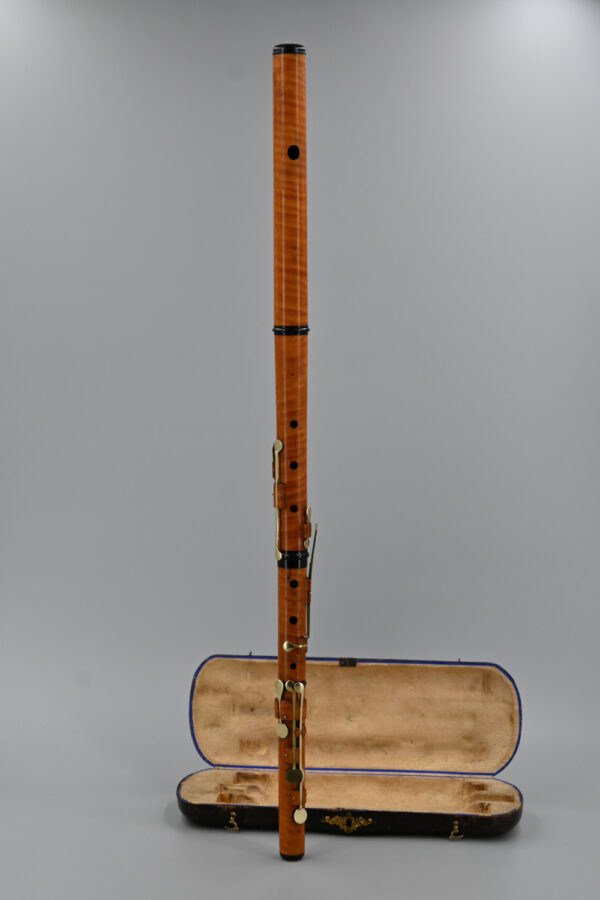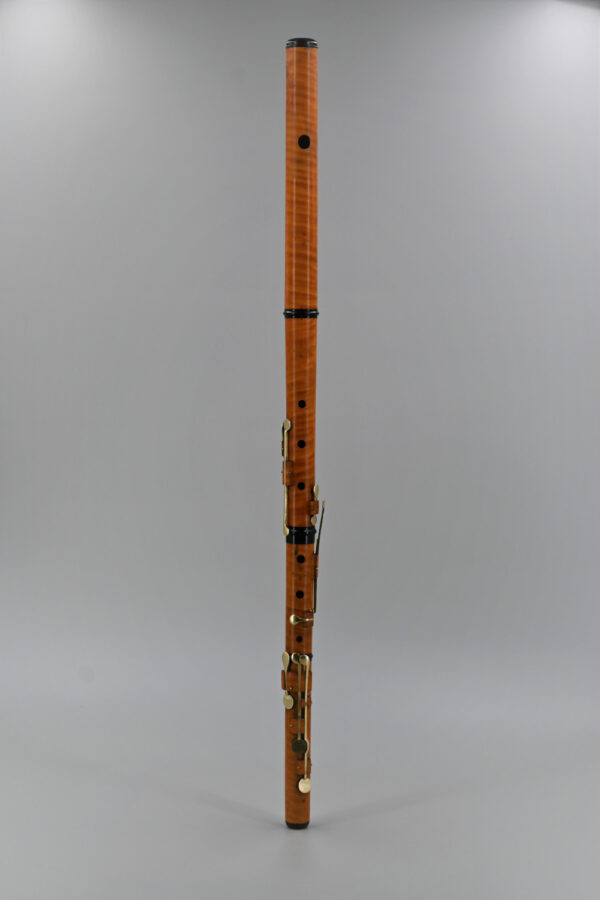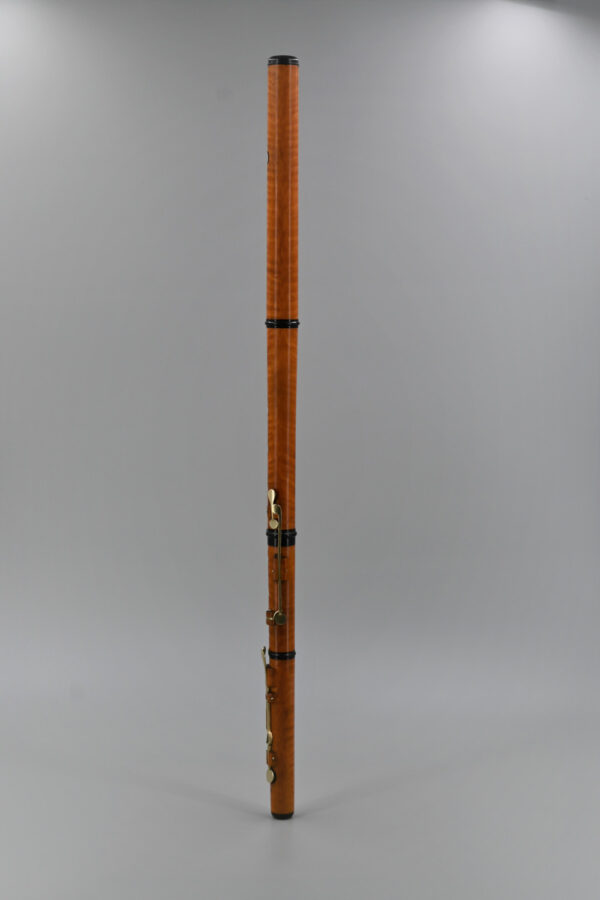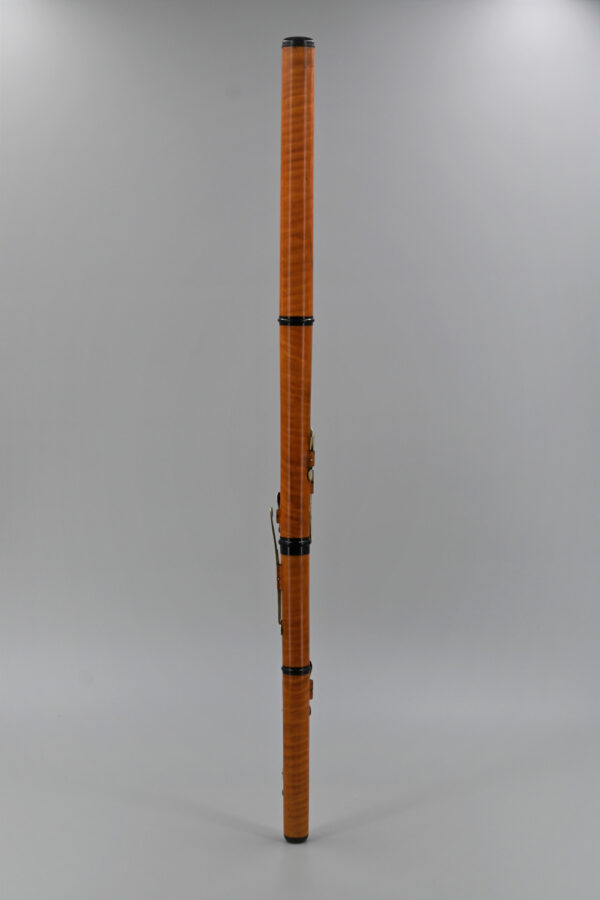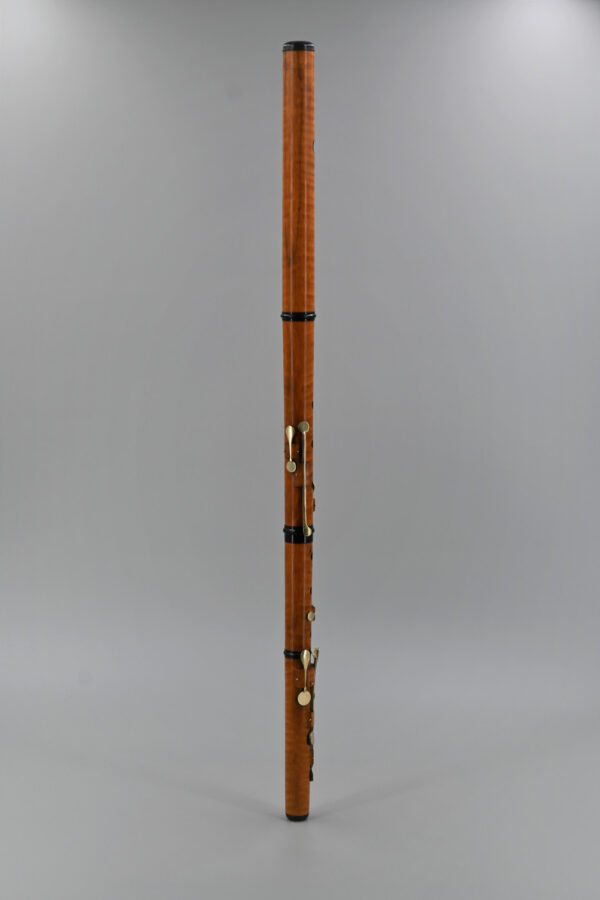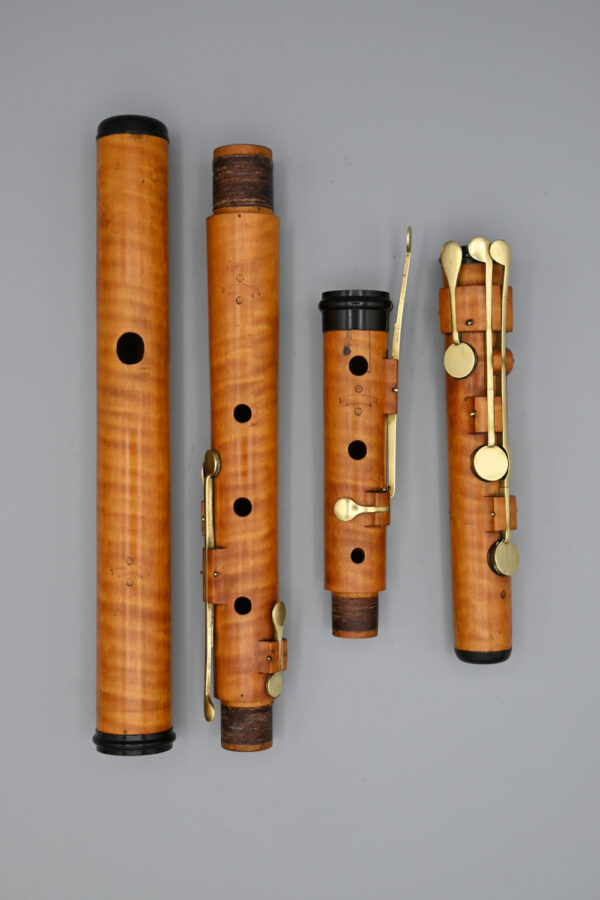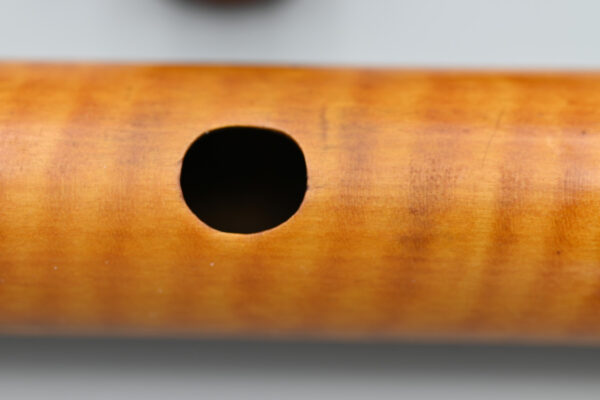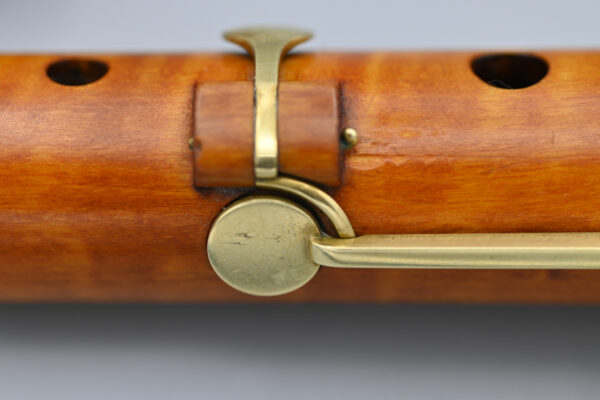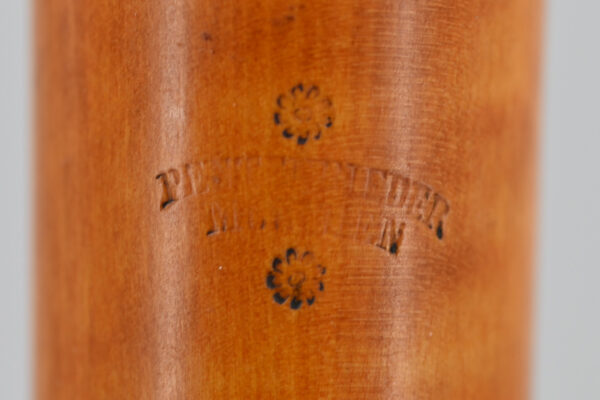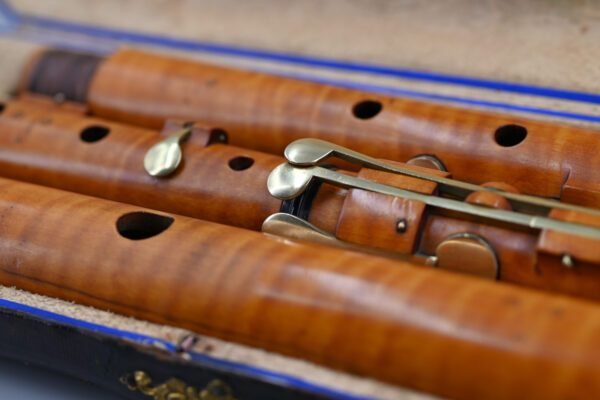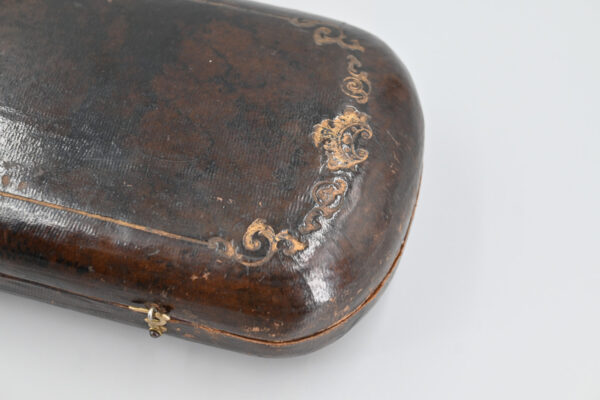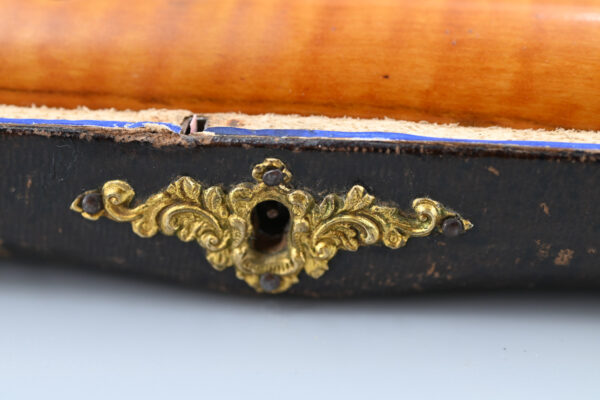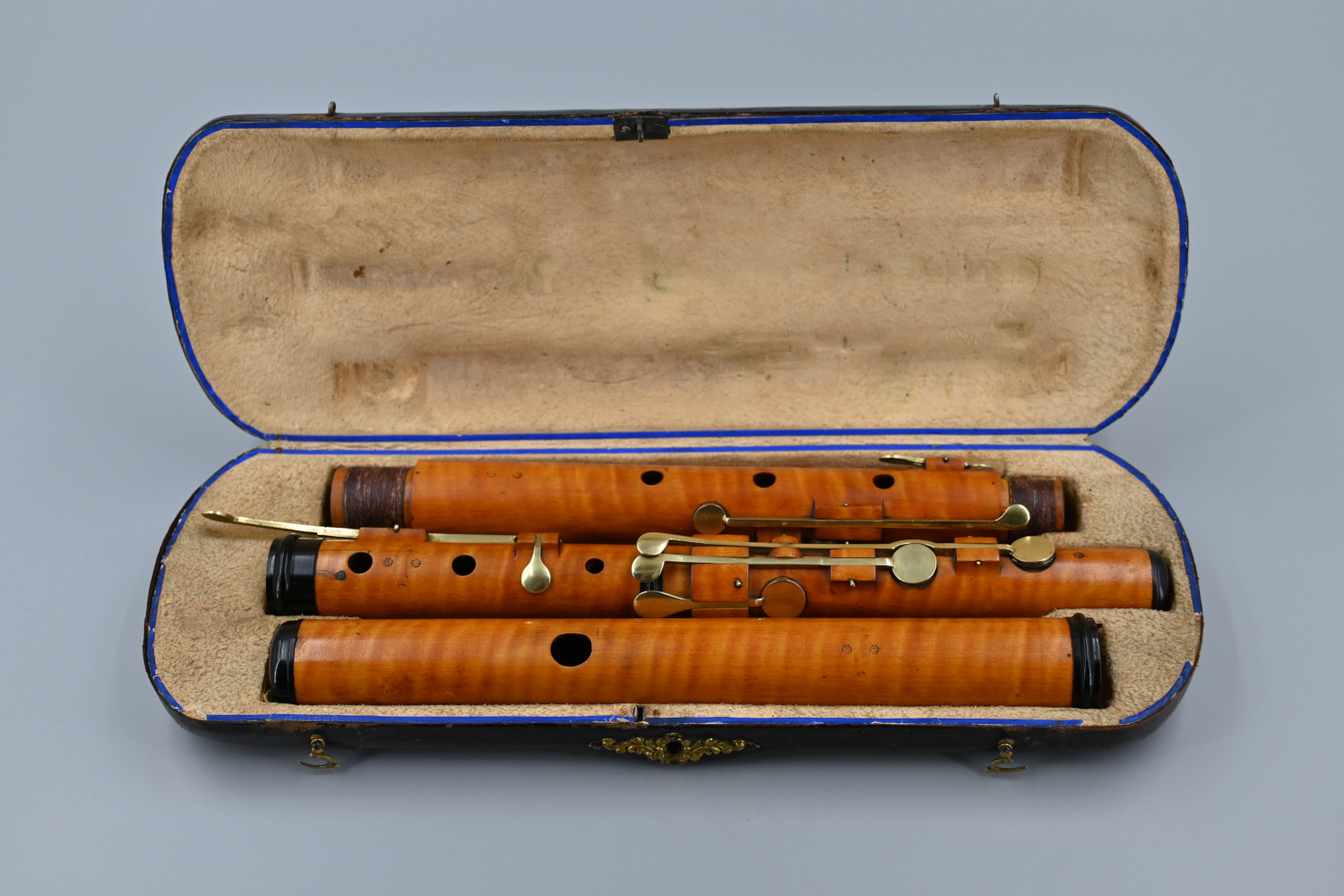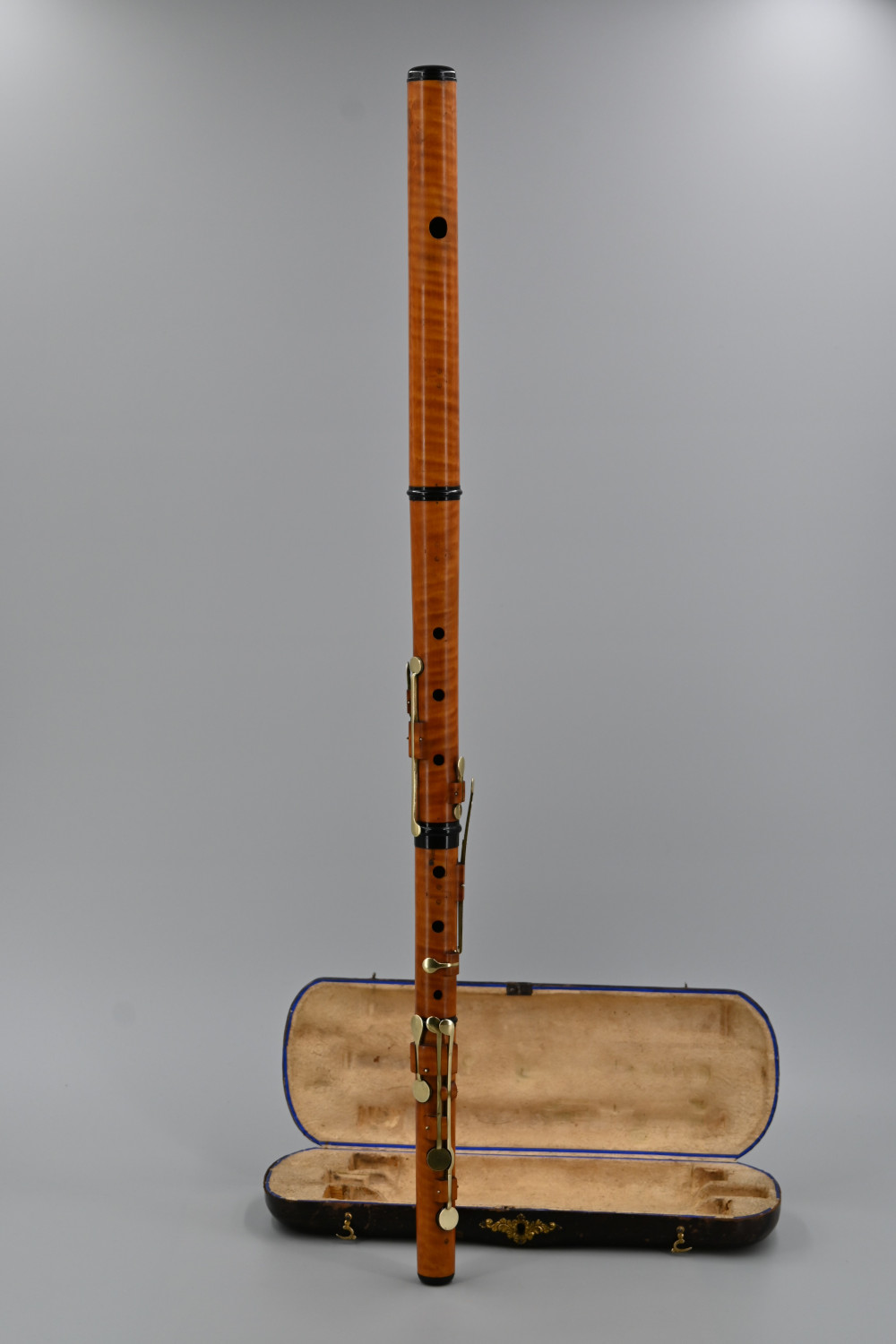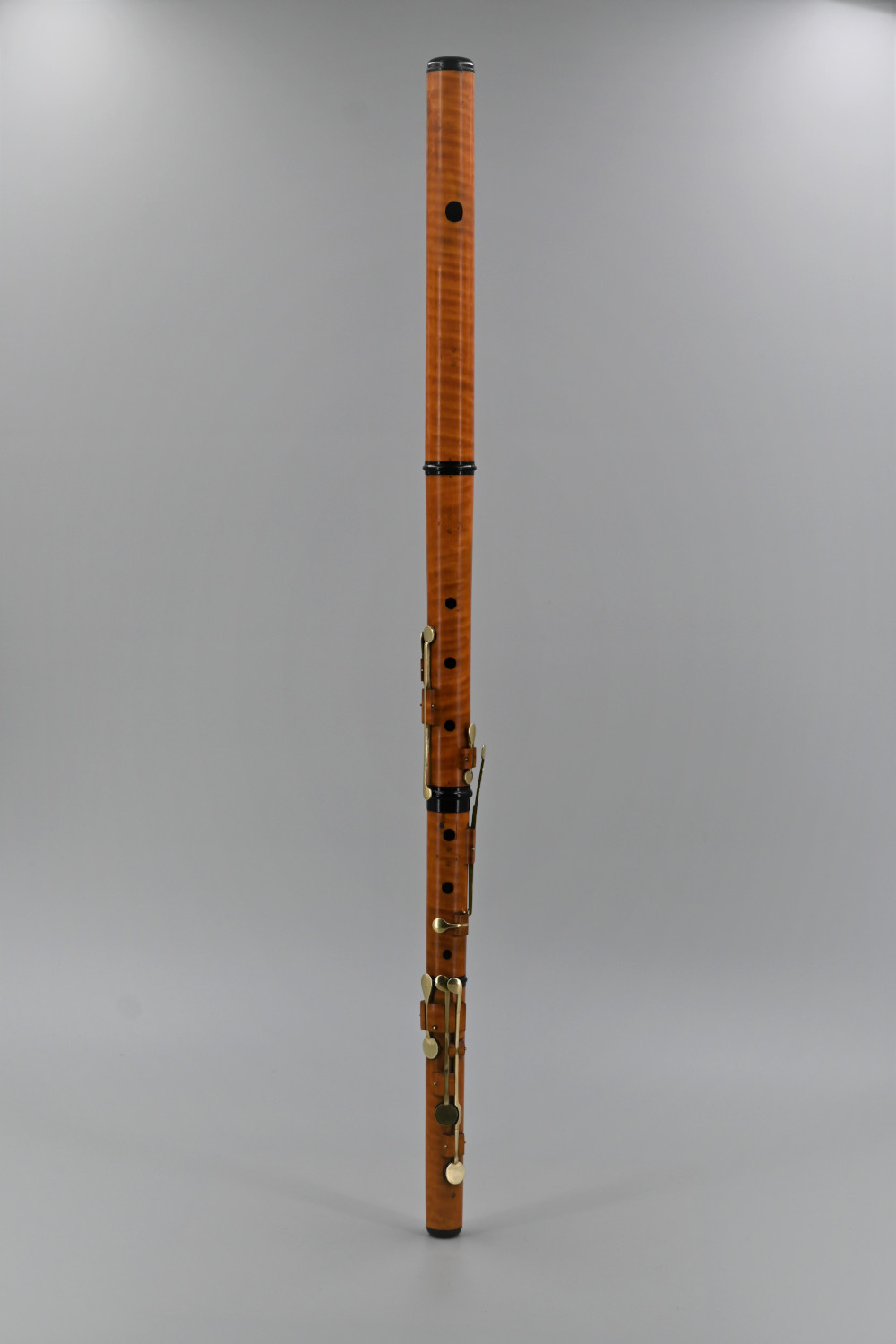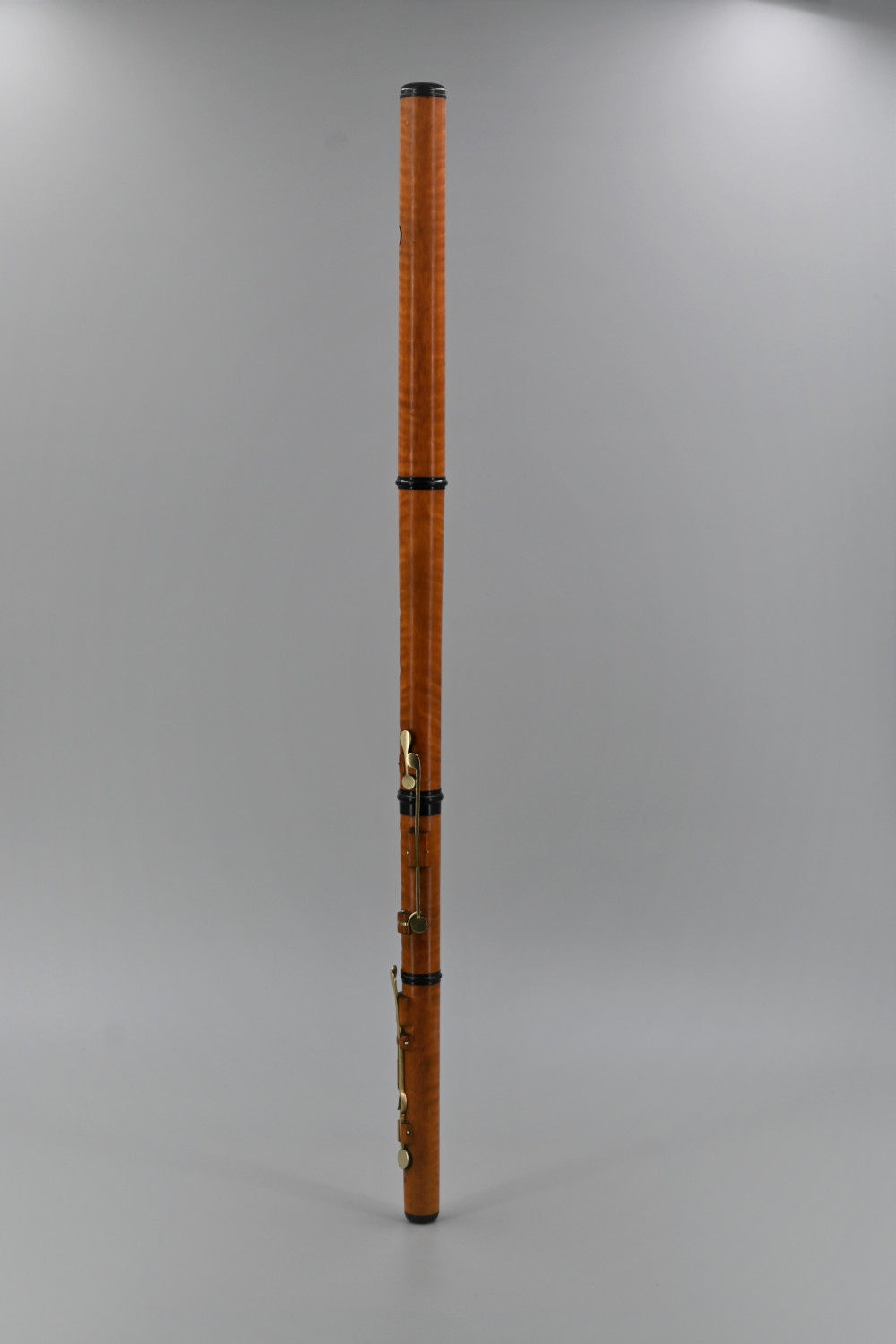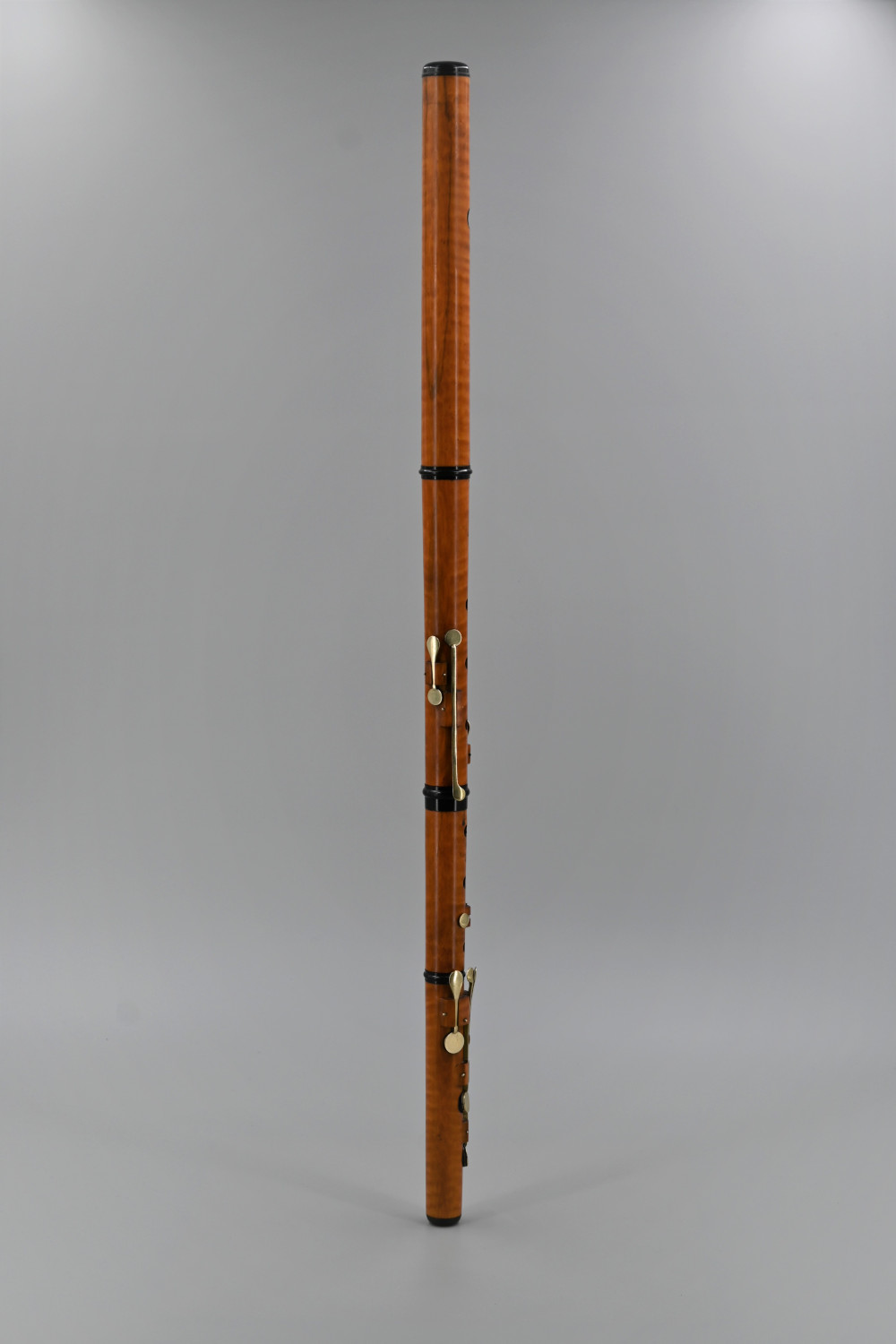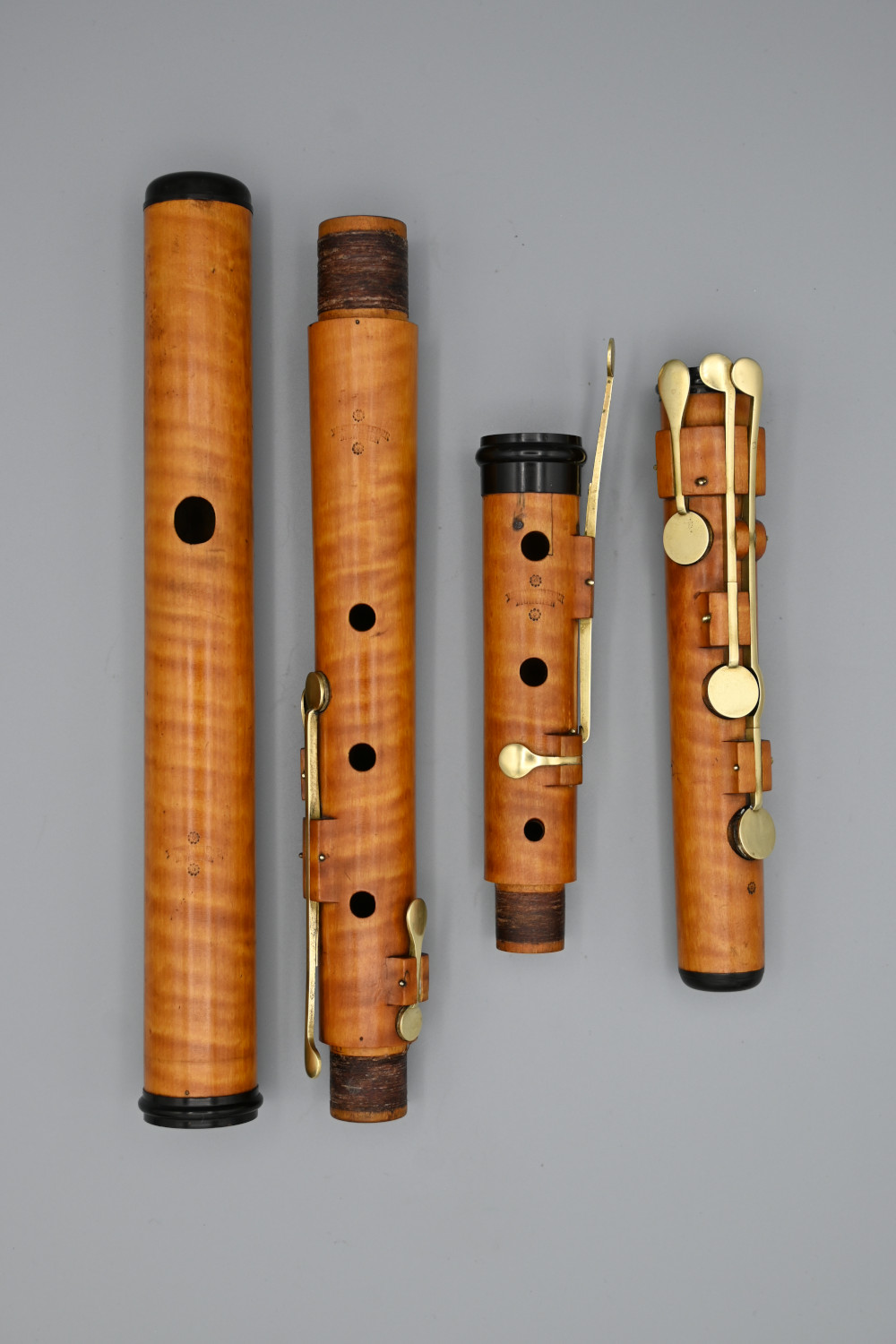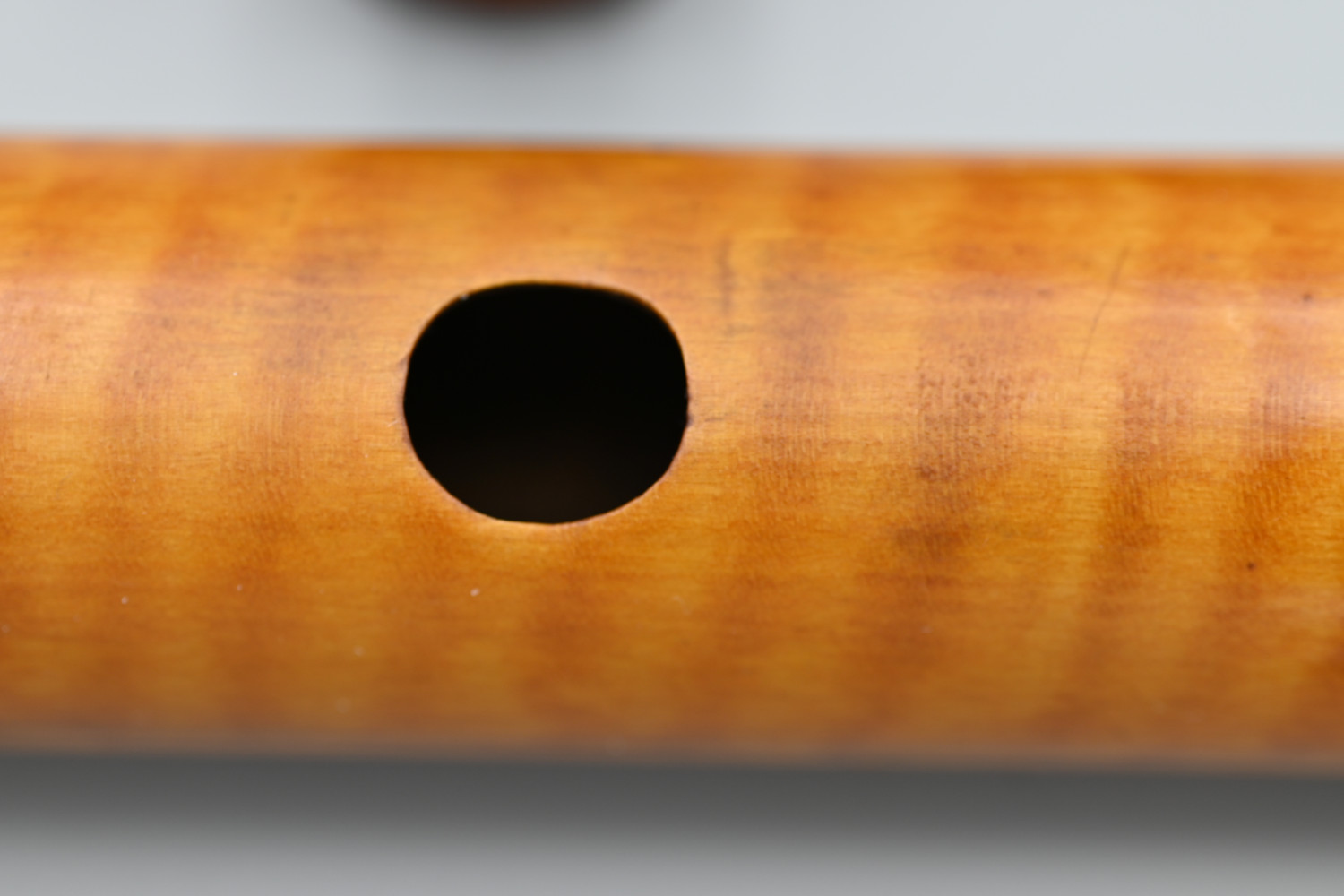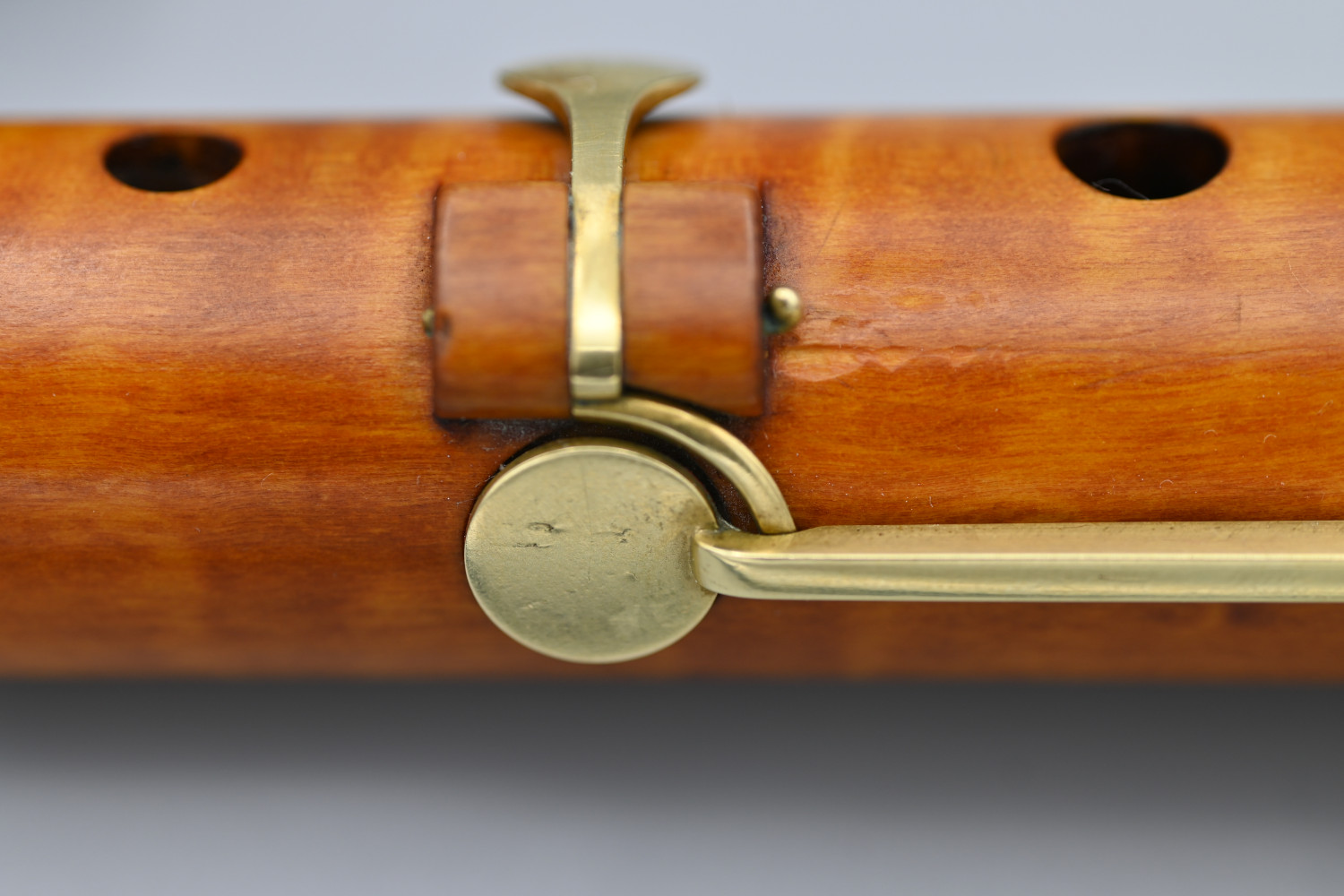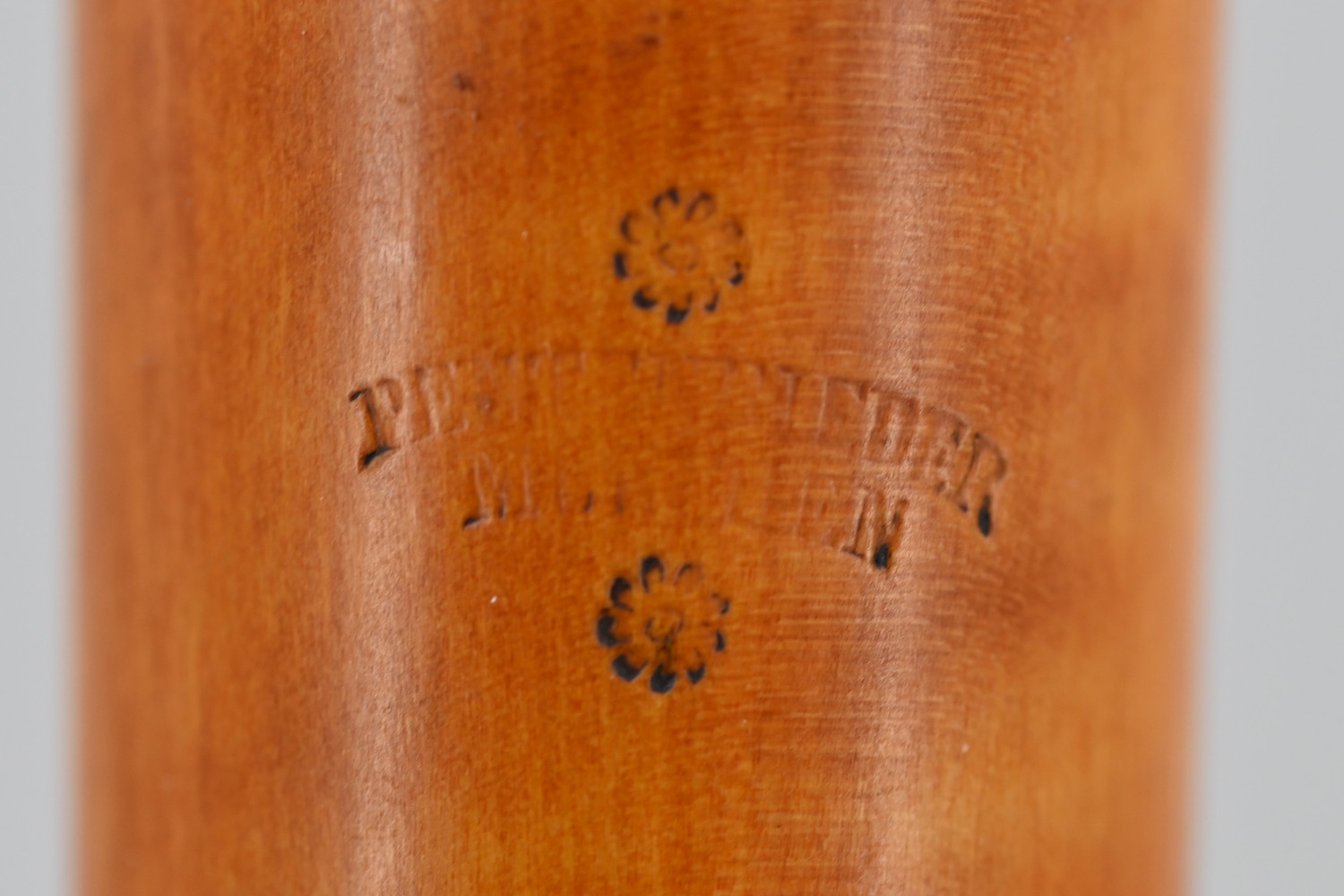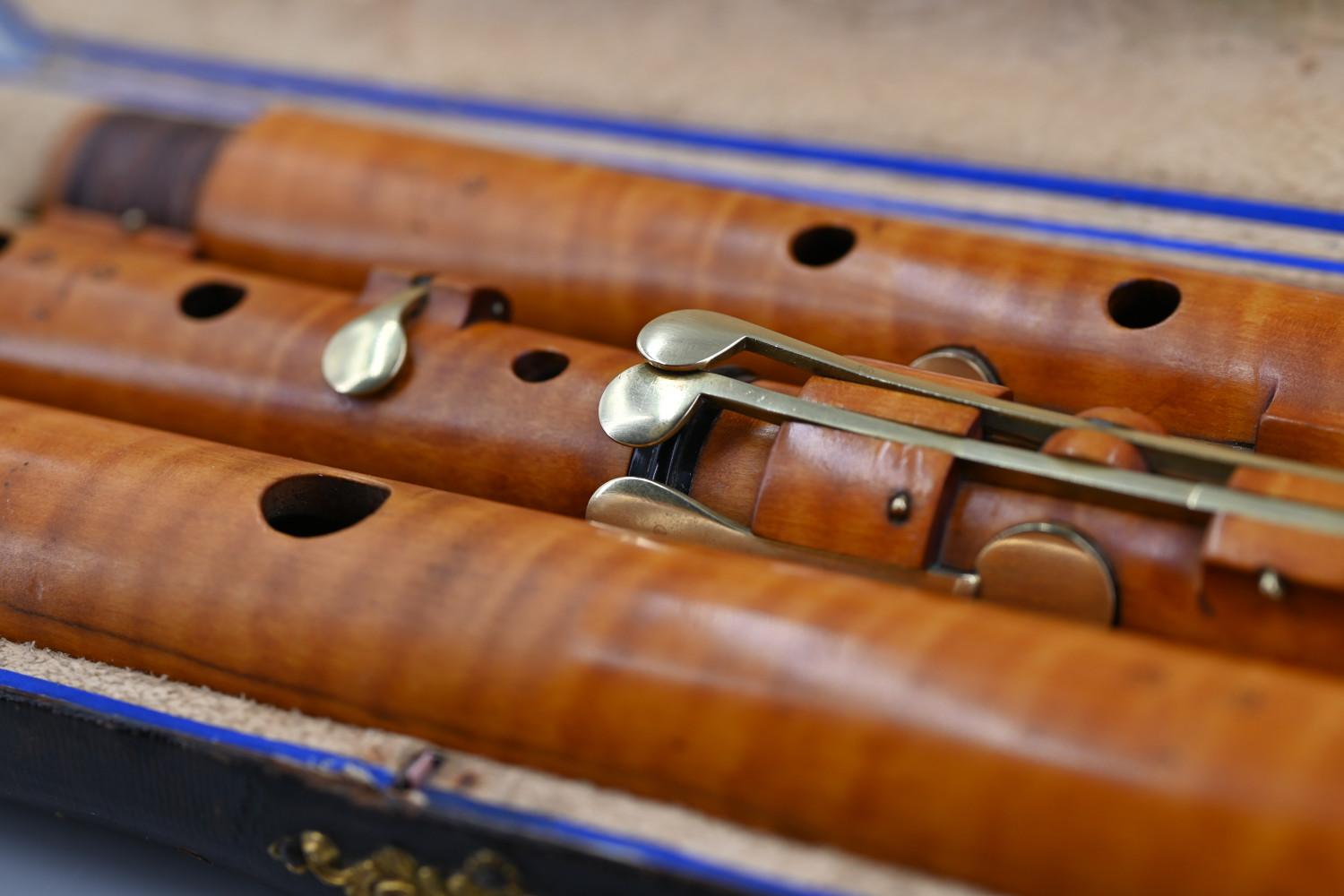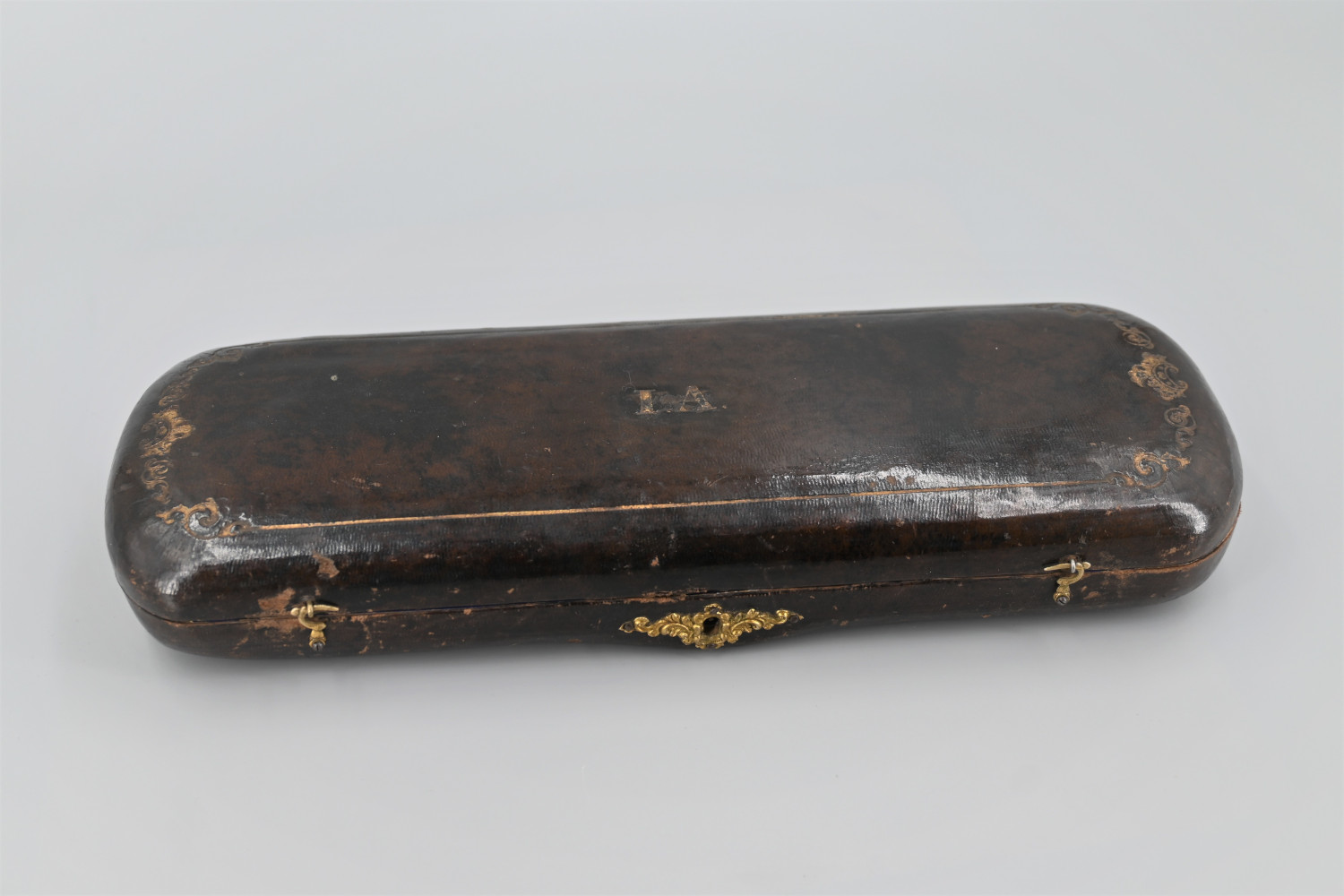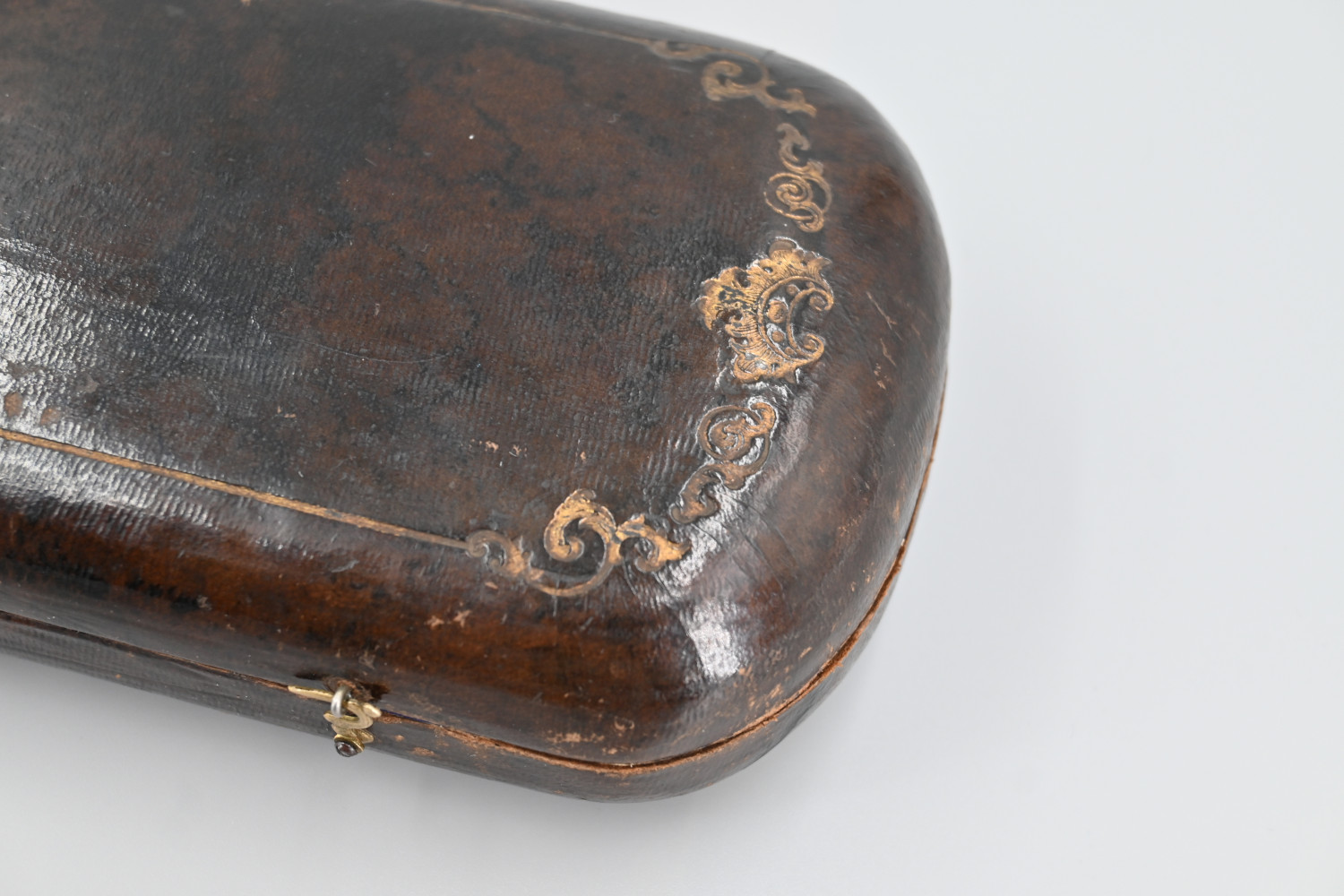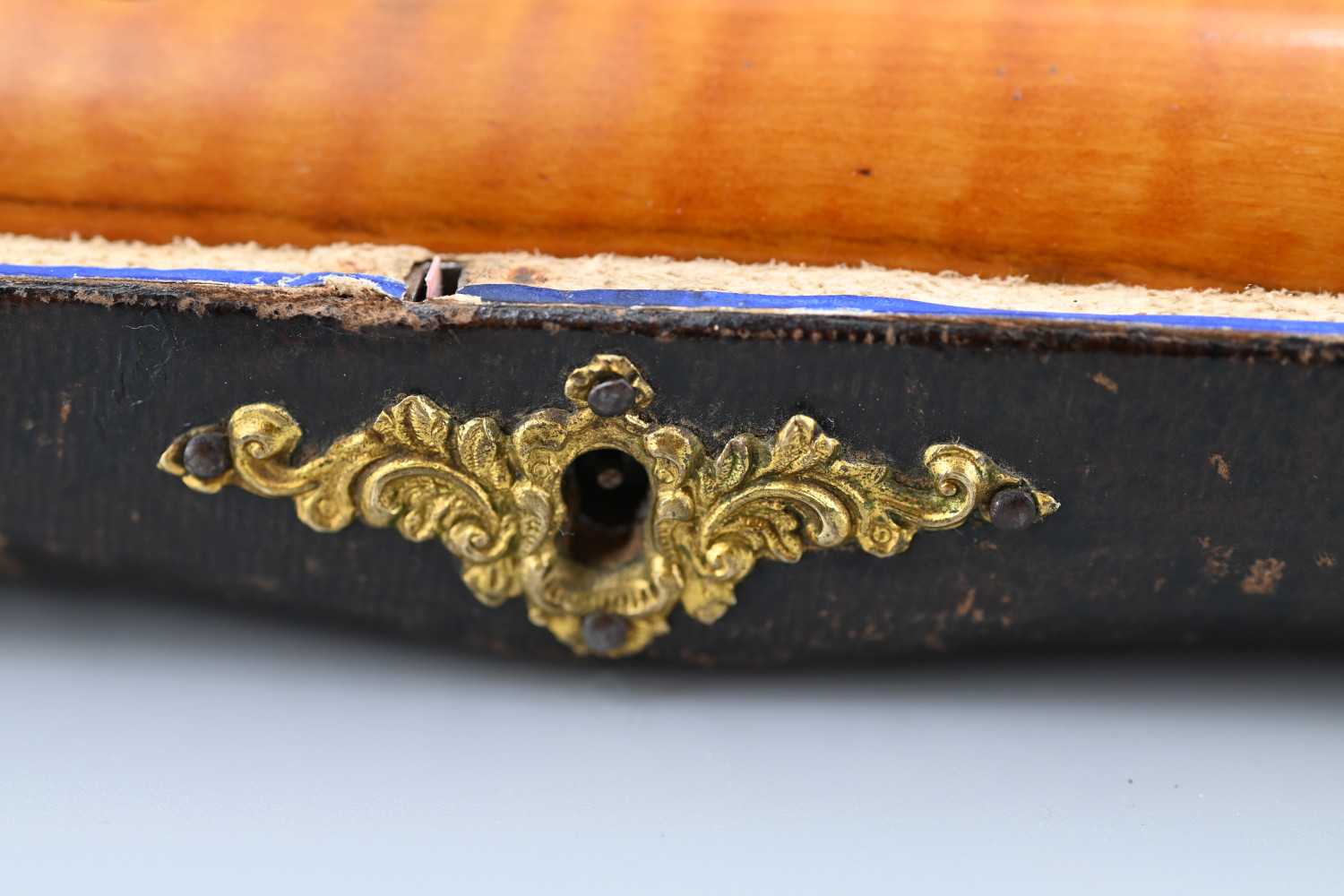 Flute – PENTENRIEDER, Benedict
2.900,00 €
Category

Flutes

Maker

PENTENRIEDER, Benedict

Marks and inscriptions

[rosette]/PENTENRIEDER/MÜNCHEN/
[rosette] (on all parts except the foot joint where there is only a rosette)

Period

1830-1900

Place of origin

Munich, Germany

Description

Figured boxwood flute by Benedict PENTENRIEDER with seven brass keys and f-lever, and horn rings

Materials

Boxwood, brass, horn

Dimensions

Total length 670 mm
Sounding length 585 mm
Weight 233 g
Weight with case 515 g

Condition

Working condition

Other distinctive features

Original case

Price (€)

€2,900.00

Ref

1054
Description
Flute – Benedict PENTENRIEDER
On sale is a stunning and rare flute by the Bavarian and Munich-based master instrument maker, Benedict PENTENRIEDER (1809-1849). Pentenrieder's life story and that of his immediate family is quite a sad one. He lived a very short life… dying at the age of just 40. He worked at the same time and location as other instrument makers, such as Boehm, but is still rather undiscovered. He is famous mainly for the flutes and clarinets he made.
show more

The boxwood employed to create this instrument is incredibly beautiful with its tiger-like markings. It features seven brass keys and an F-lever. The rings are made of horn. Pentenrieder even provided markings on the flute so that it could be put together properly [no excuses for forcing parts into the wrong places! ]. The case is original and quite lovely to admire.

In terms of condition, the flute was previously restored, yet the pads seem to be the original ones. There is also an old repair to a crack on the right-hand joint. Its pitch is around a=448 Hz, which was a normal pitch at that time in Munich. The flute has a bright, light and warm sound and is well in tune.

An exquisite flute fit for any collector or player.


show less



If you are interested in this product or need more information about it, please leave us a message using this form. We will get back to you shortly.