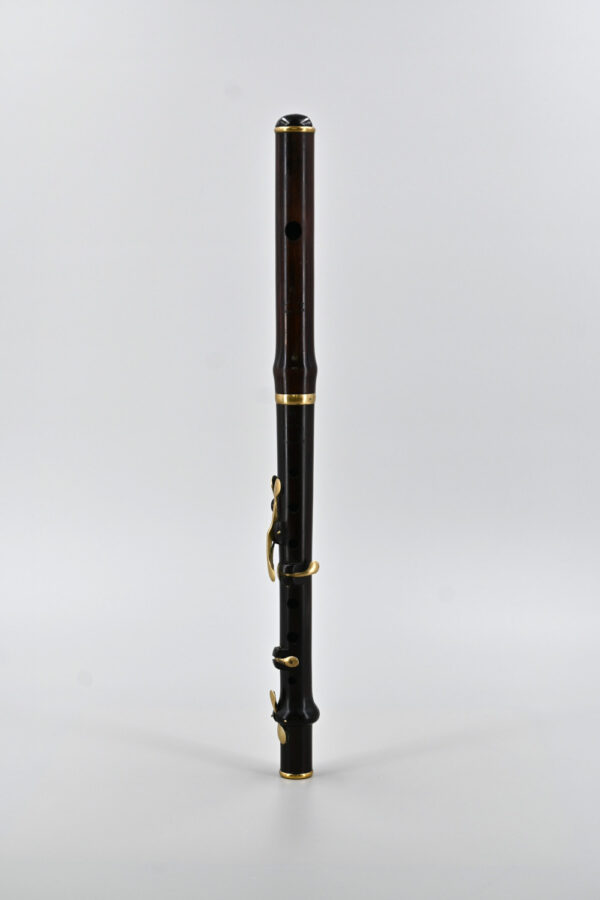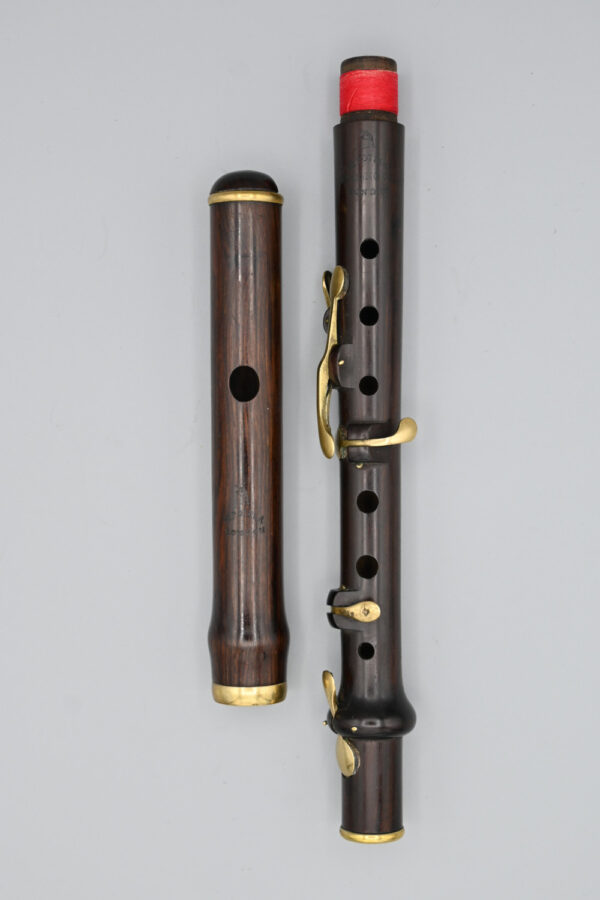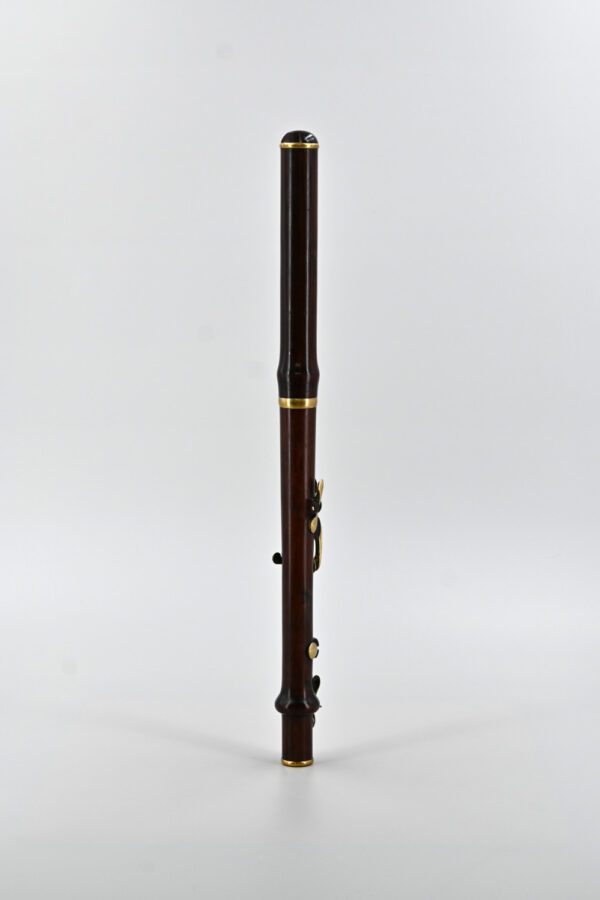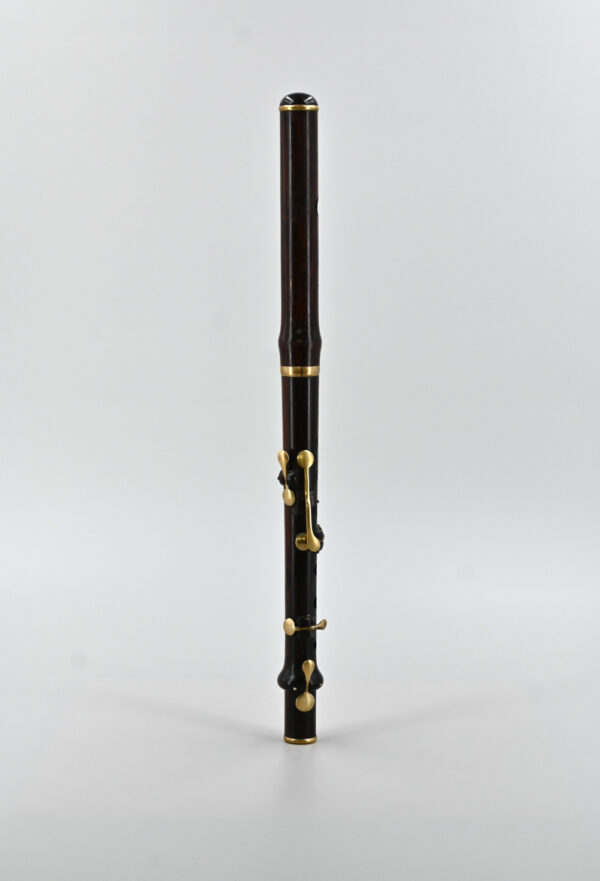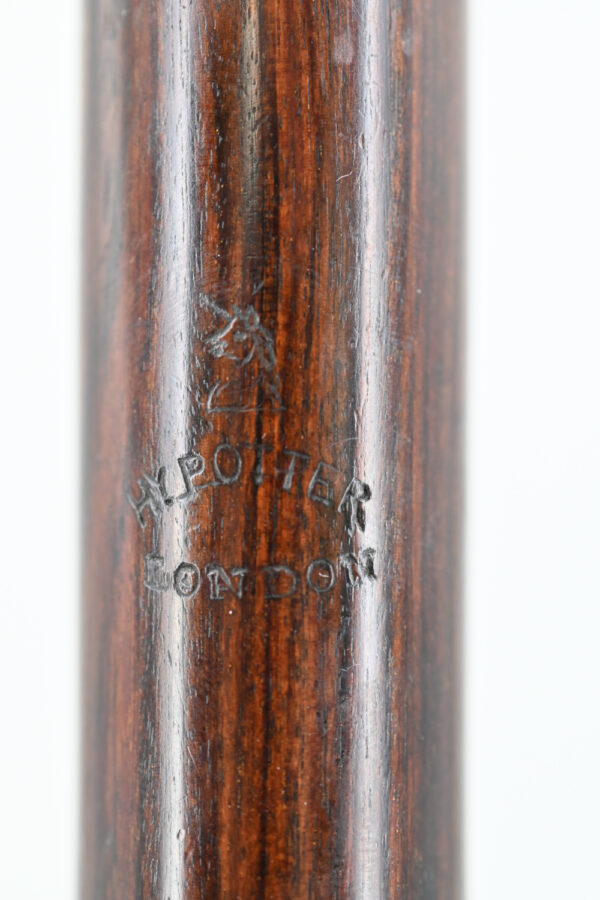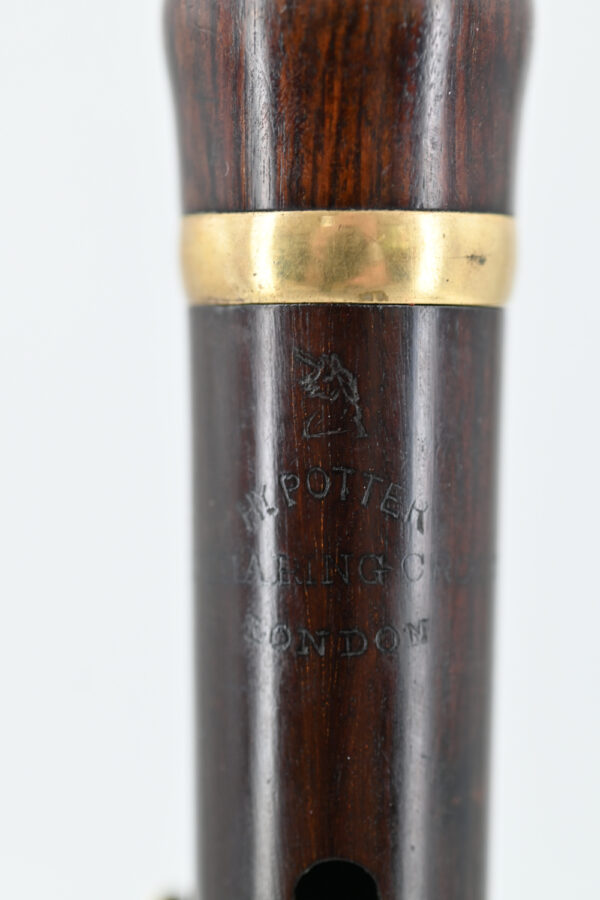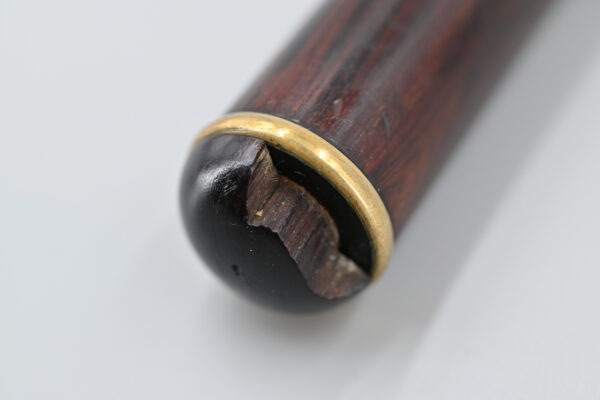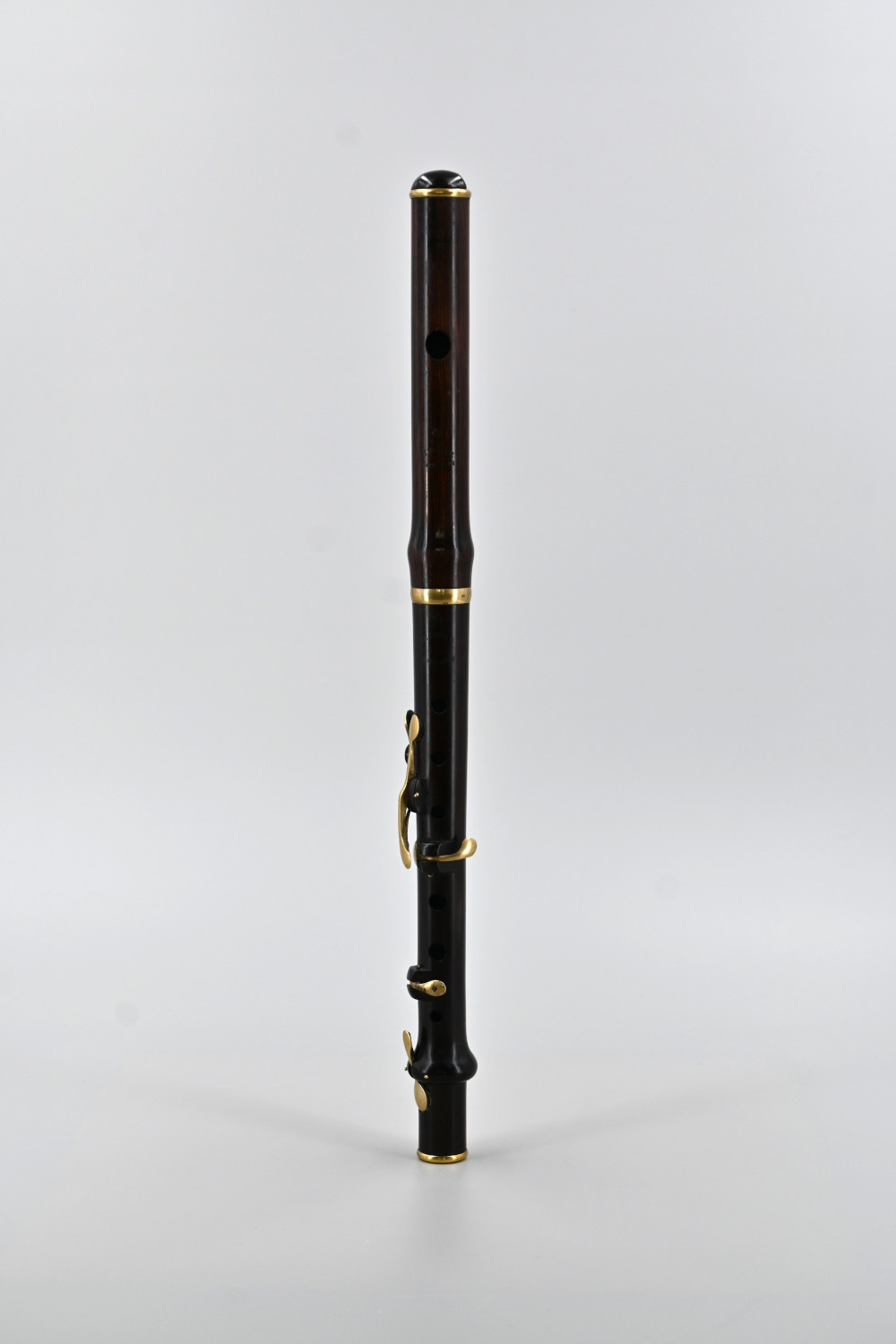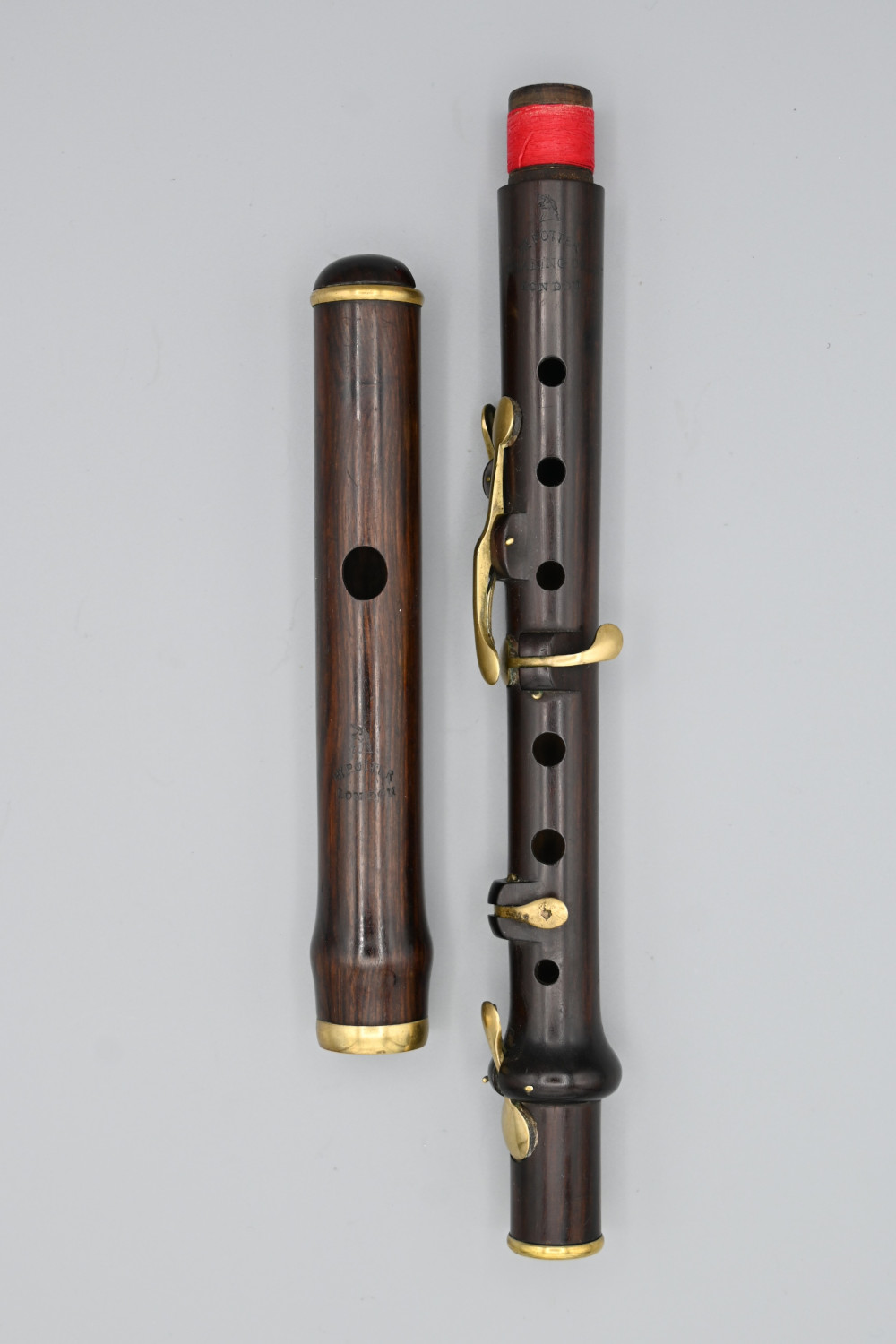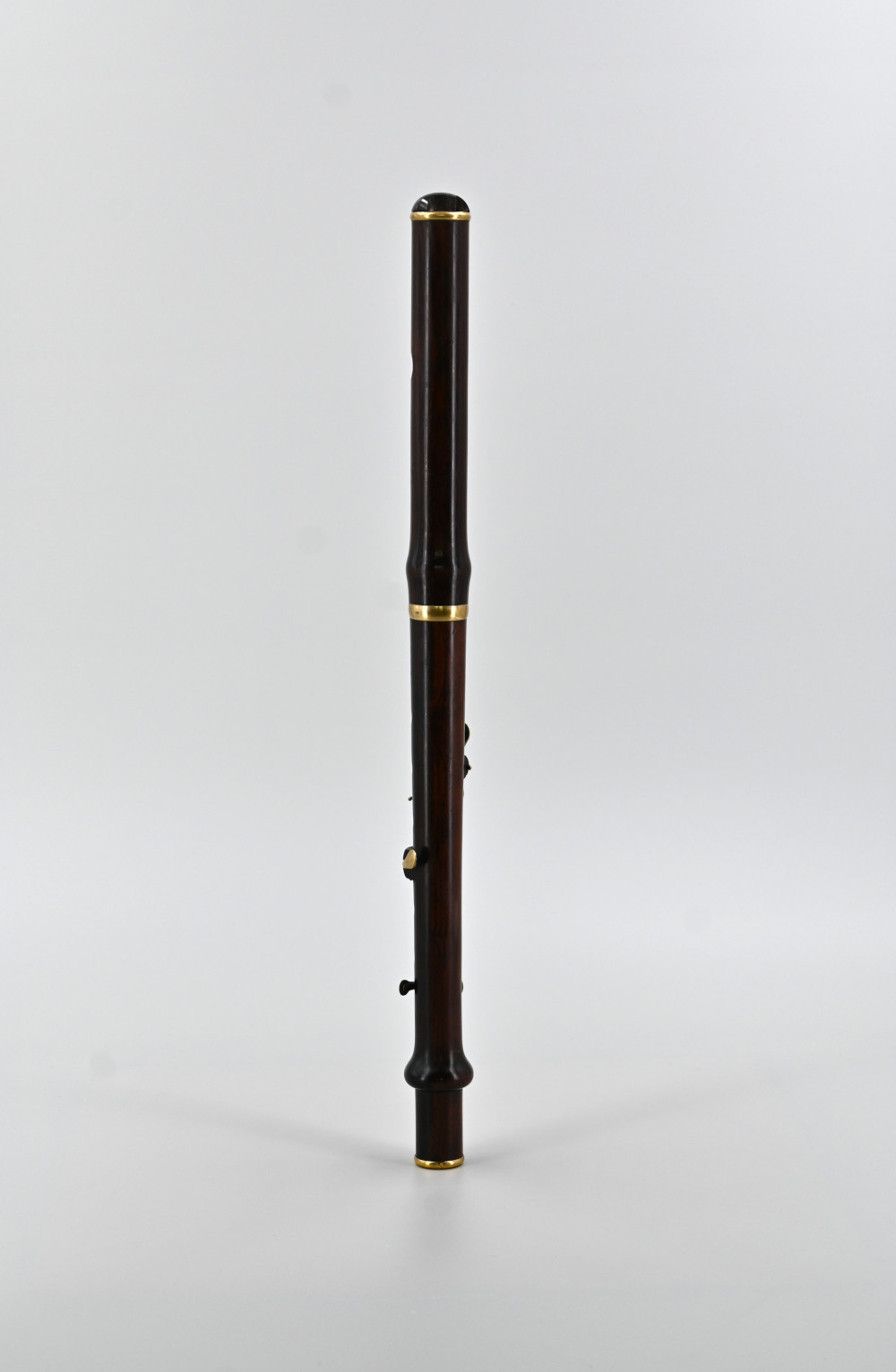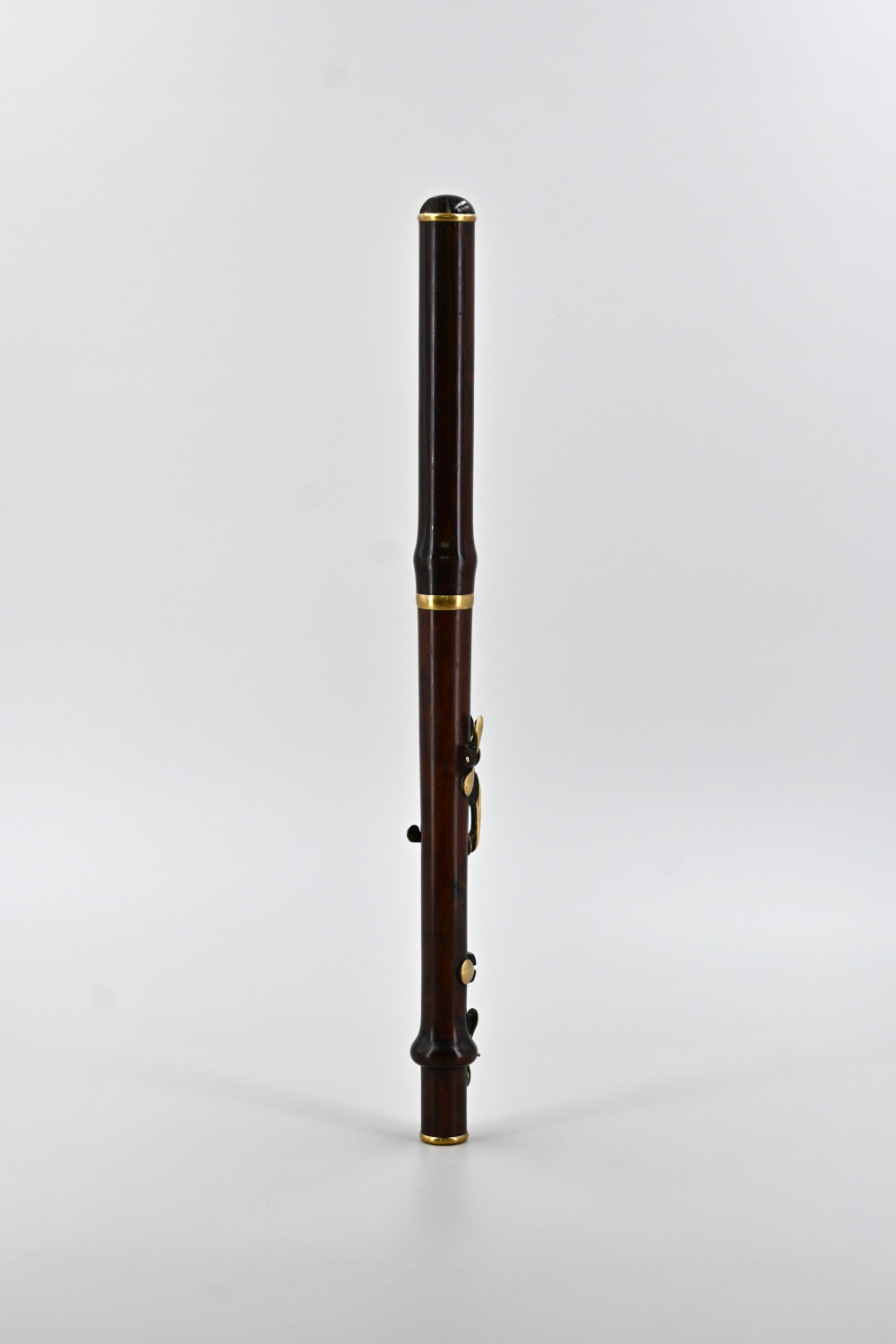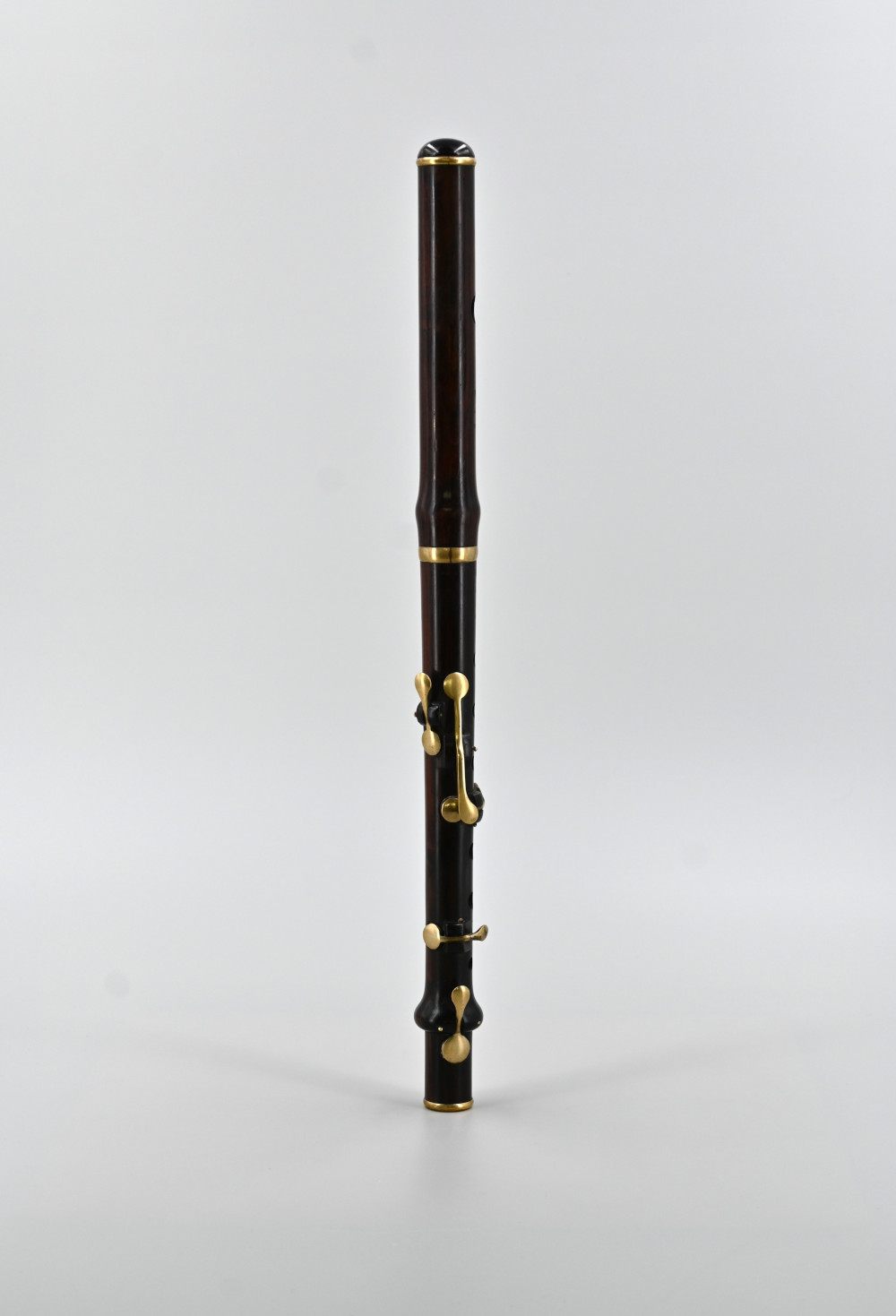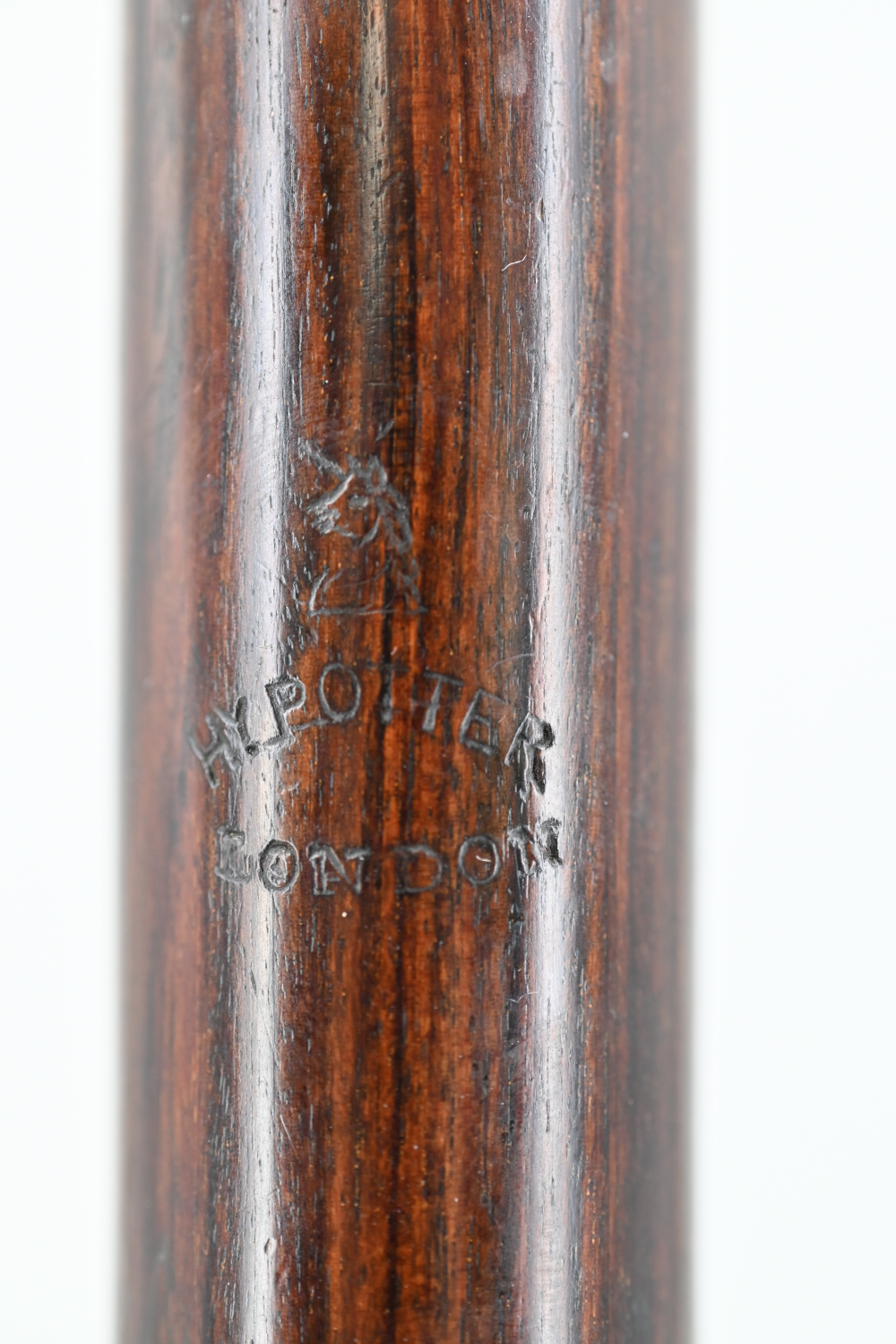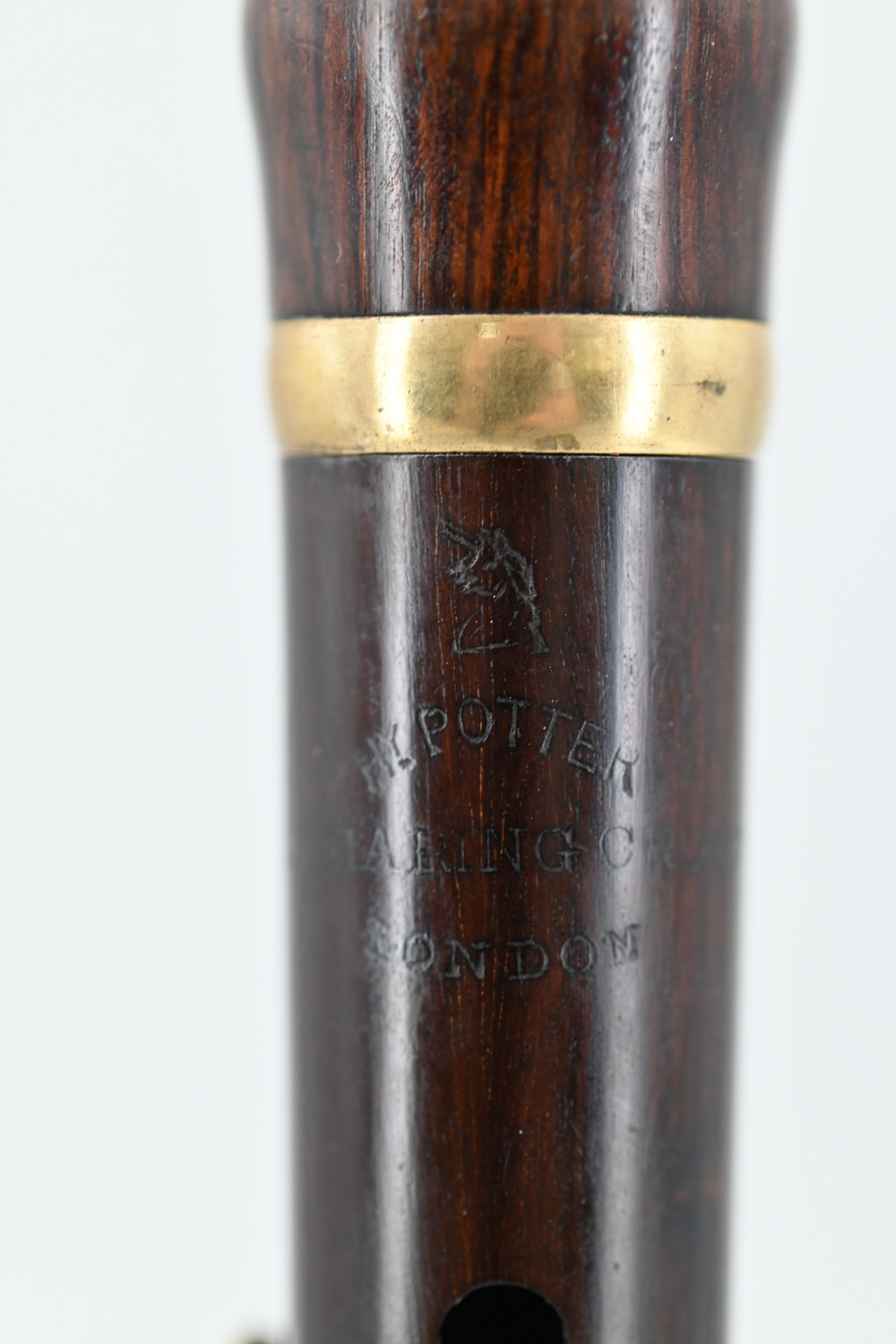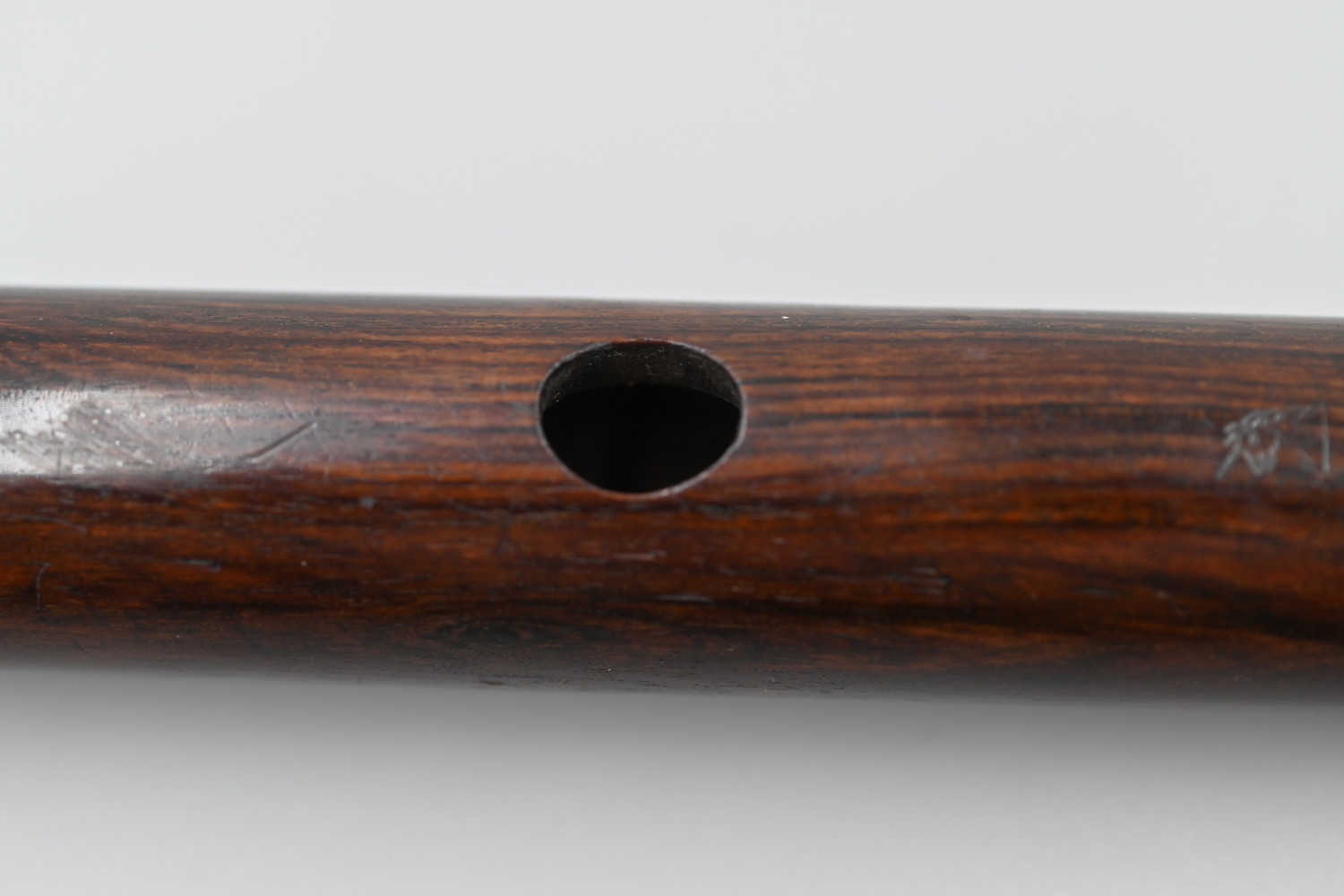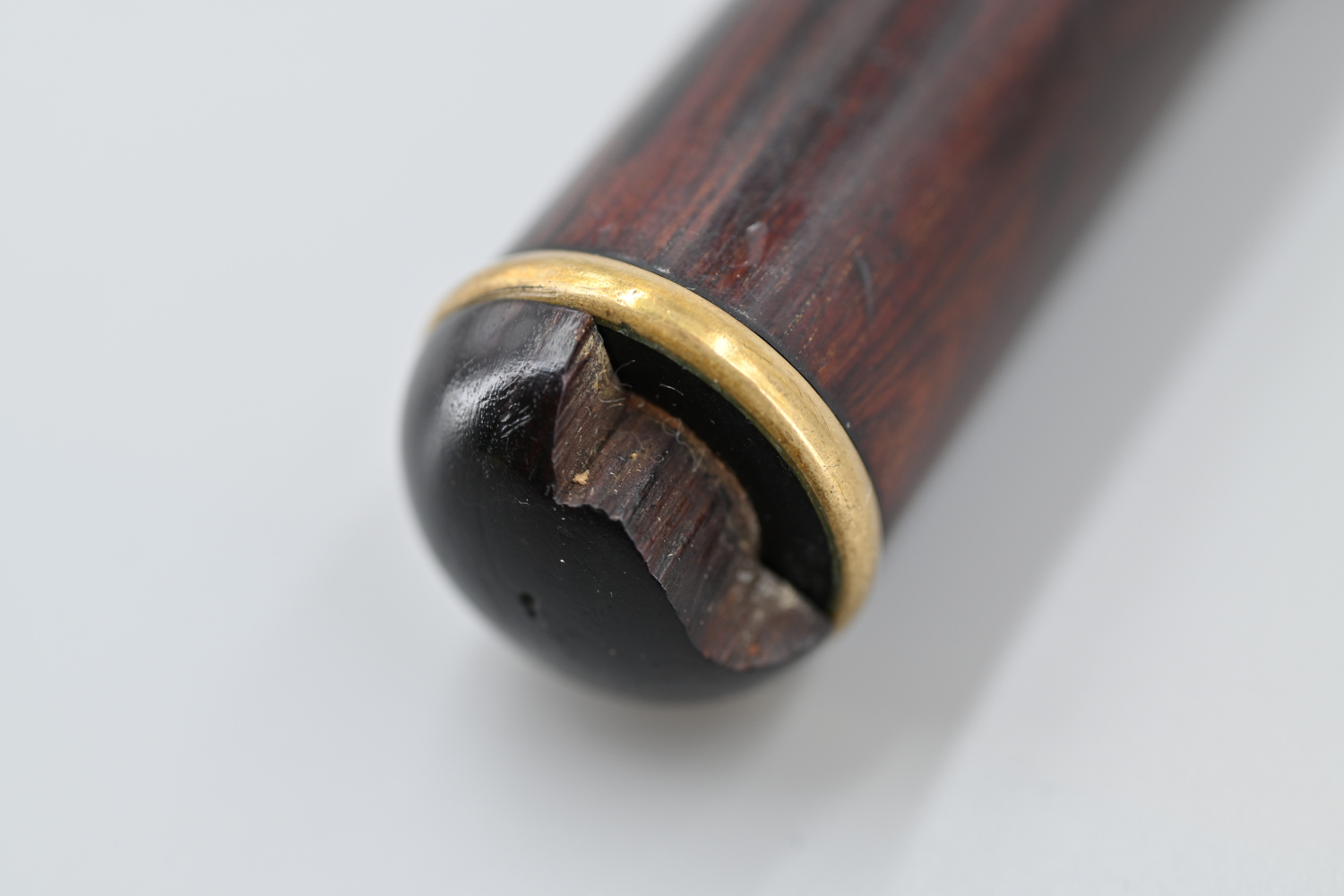 Flute – HENRY POTTER & Co.
250,00 €
Category

Flutes

Maker

HENRY POTTER & Co.

Marks and inscriptions

Unicorn
HY POTTER / 30 CHARING CROSS / LONDON

Period

1830-1900

Place of origin

England

Description

Cocuswood band or marching flute with five brass keys and brass rings

Materials

Cocuswood , brass

Dimensions

Total length 384 mm, sounding length 317 mm, 140 g

Condition

Sold as is, for restoration

Price (€)

€250.00

Ref

1062
Description
Marching/band flute by Henry Potter & Co
A cocuswood marching or band flute is for sale by the company Henry Potter & Co. Henry Potter & Co was started back in 1810 by Regimental Drum Major Samuel POTTER (1772-1836). He named the company after his son Henry Potter (1810-1876) and it still exists today.

The company moved premises around London several times. However, according to the New Langwill Index, Henry Potter & Co was based at 30 Charing Cross between 1858 and around 1895. We can therefore date this instrument to around 1850-1860.
The flute is crafted in cocuswood with brass rings and five brass keys. There is some damage to the cap. This B-flat marching or band flute has a nominal pitch of A, a=440 Hz. The lowest note is a B-flat. It is sold as is and needs some TLC to march back into life.
If you are interested in this product or need more information about it, please leave us a message using this form. We will get back to you shortly.