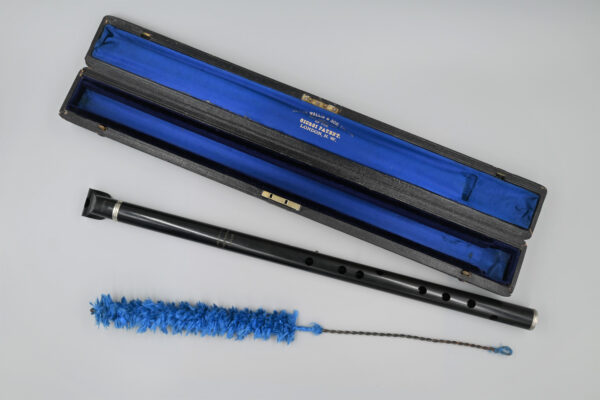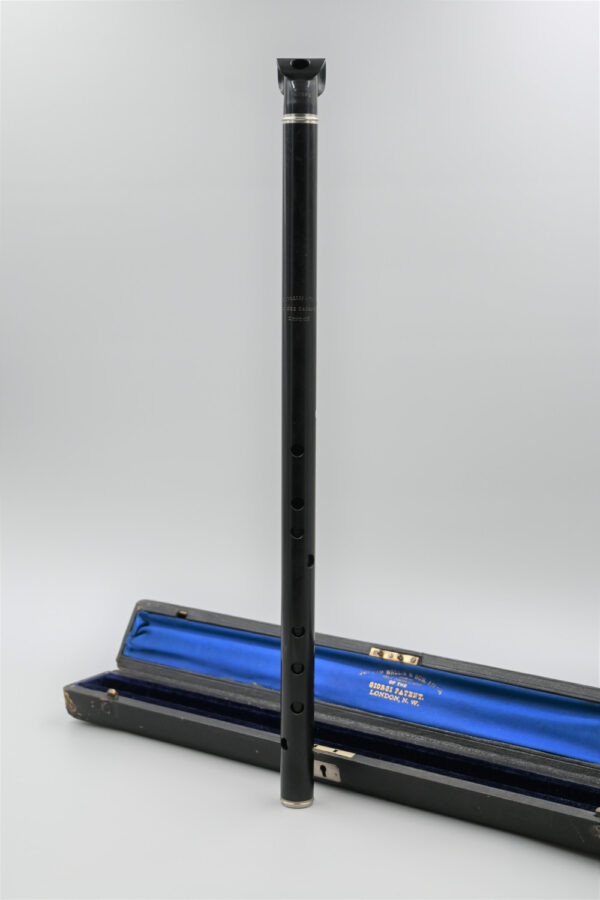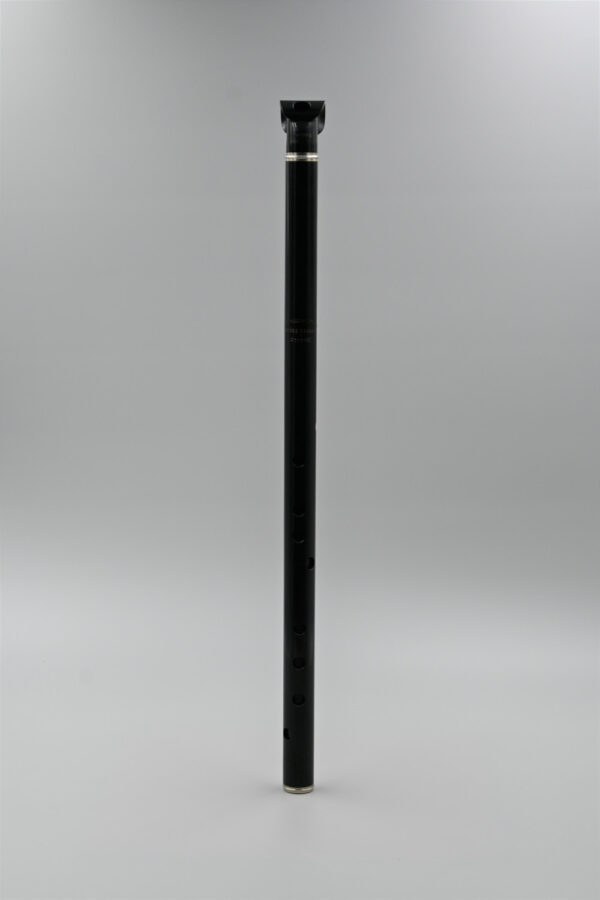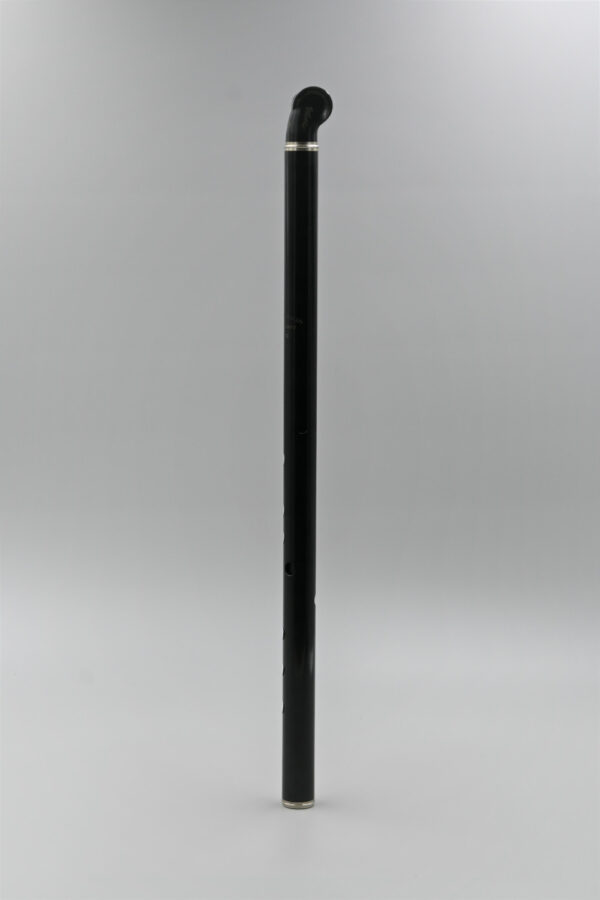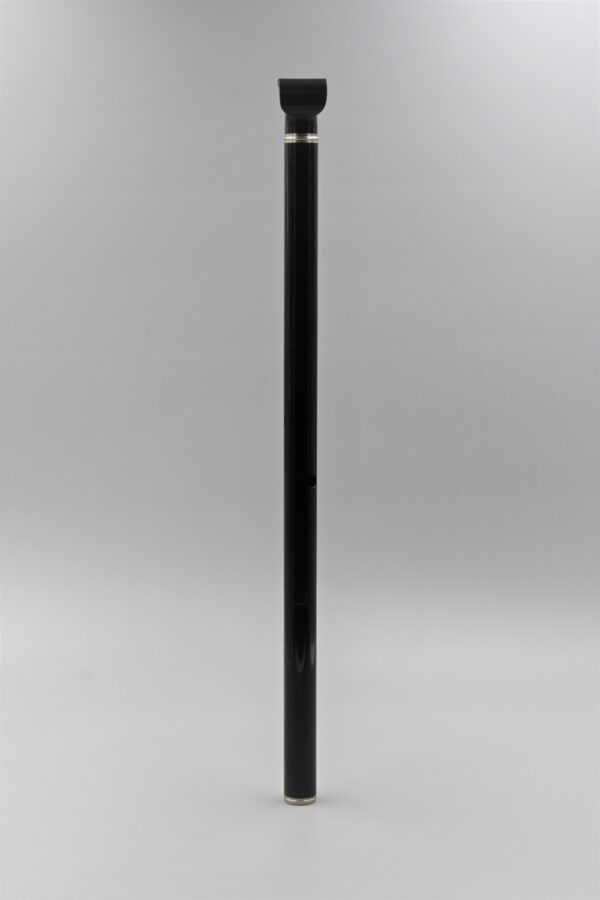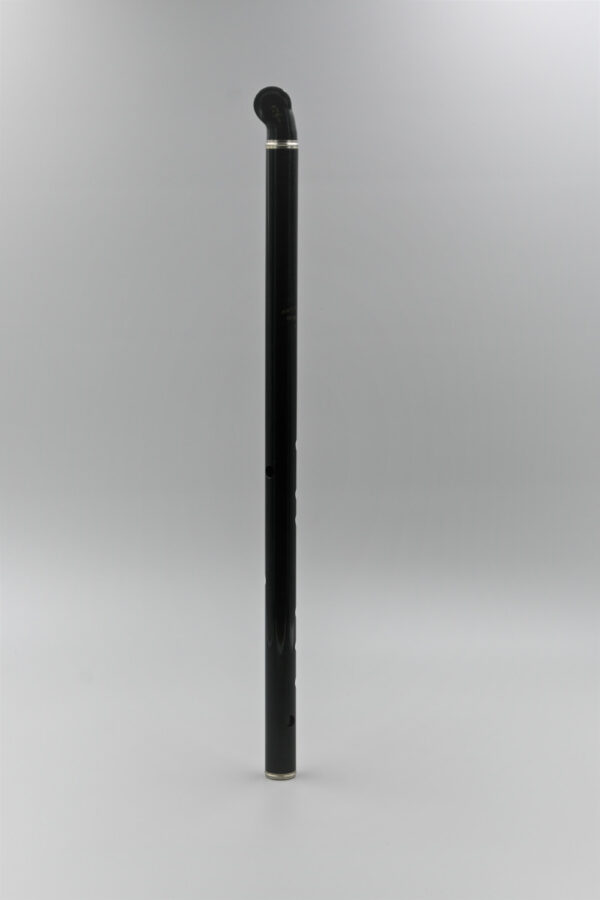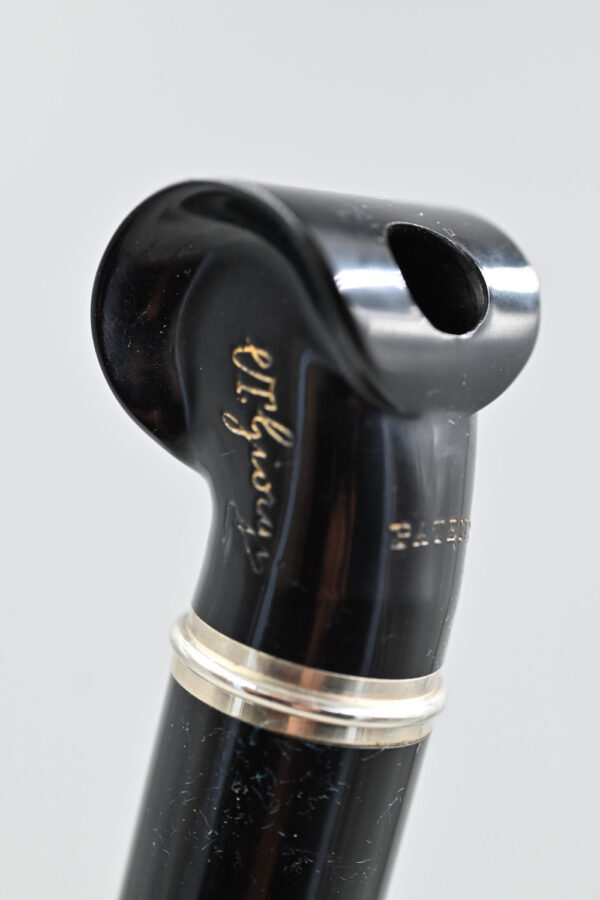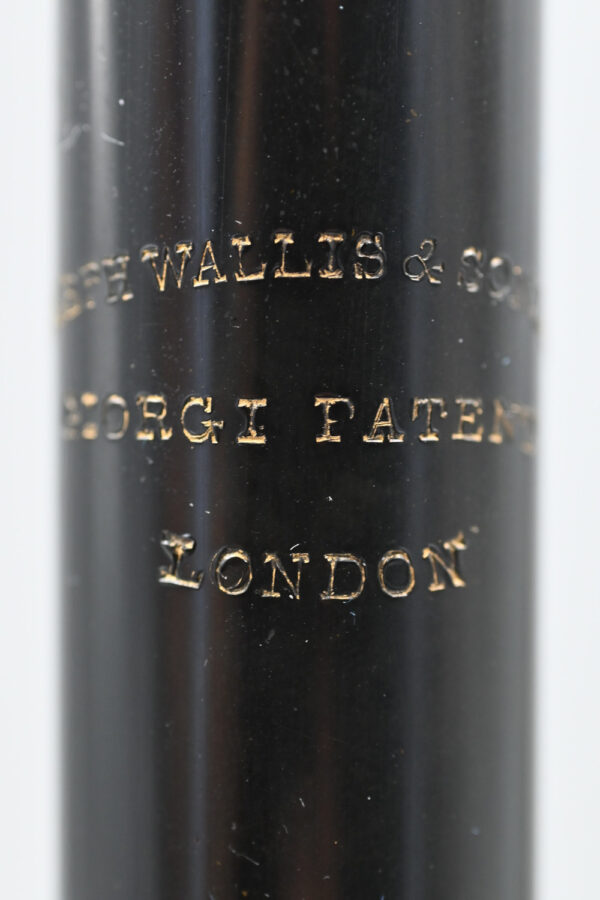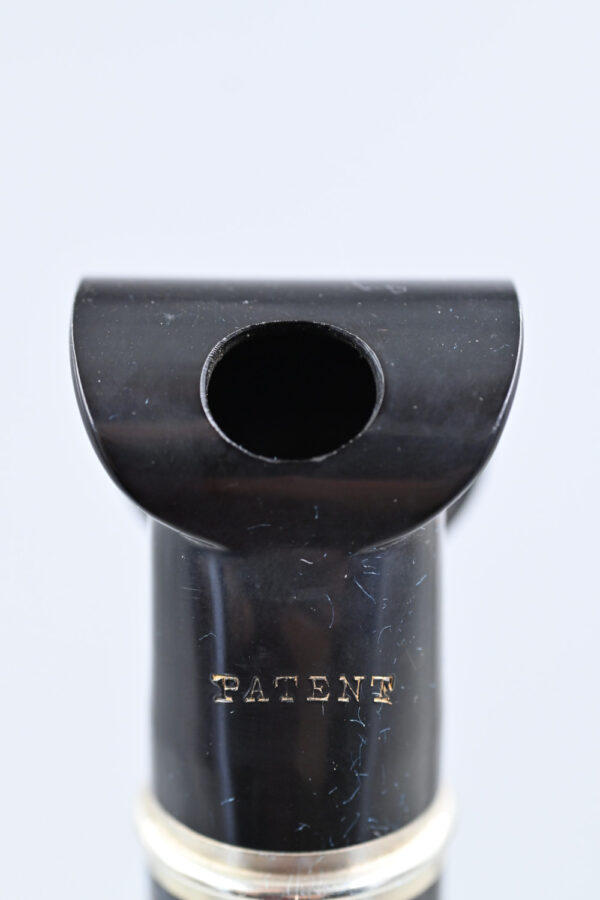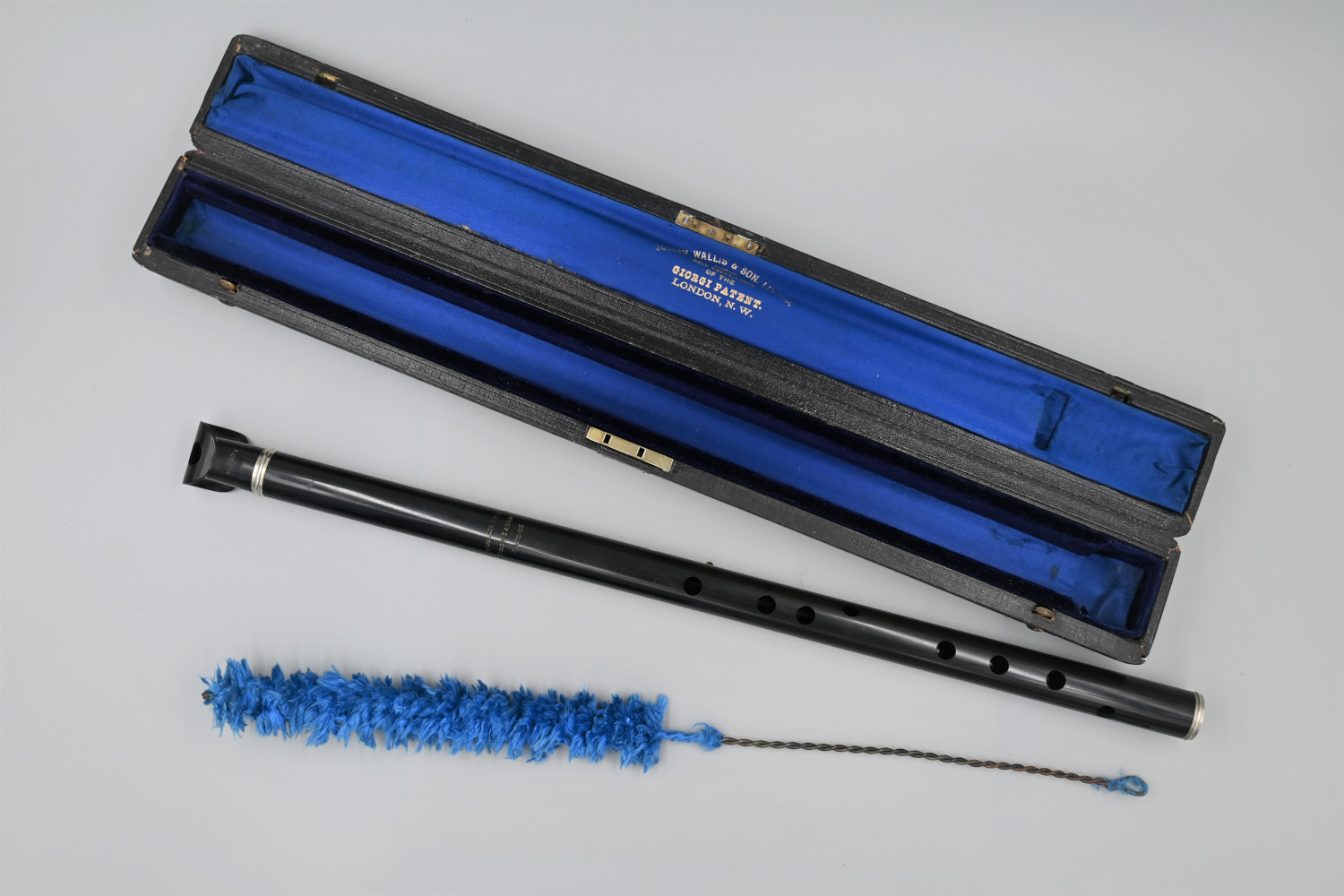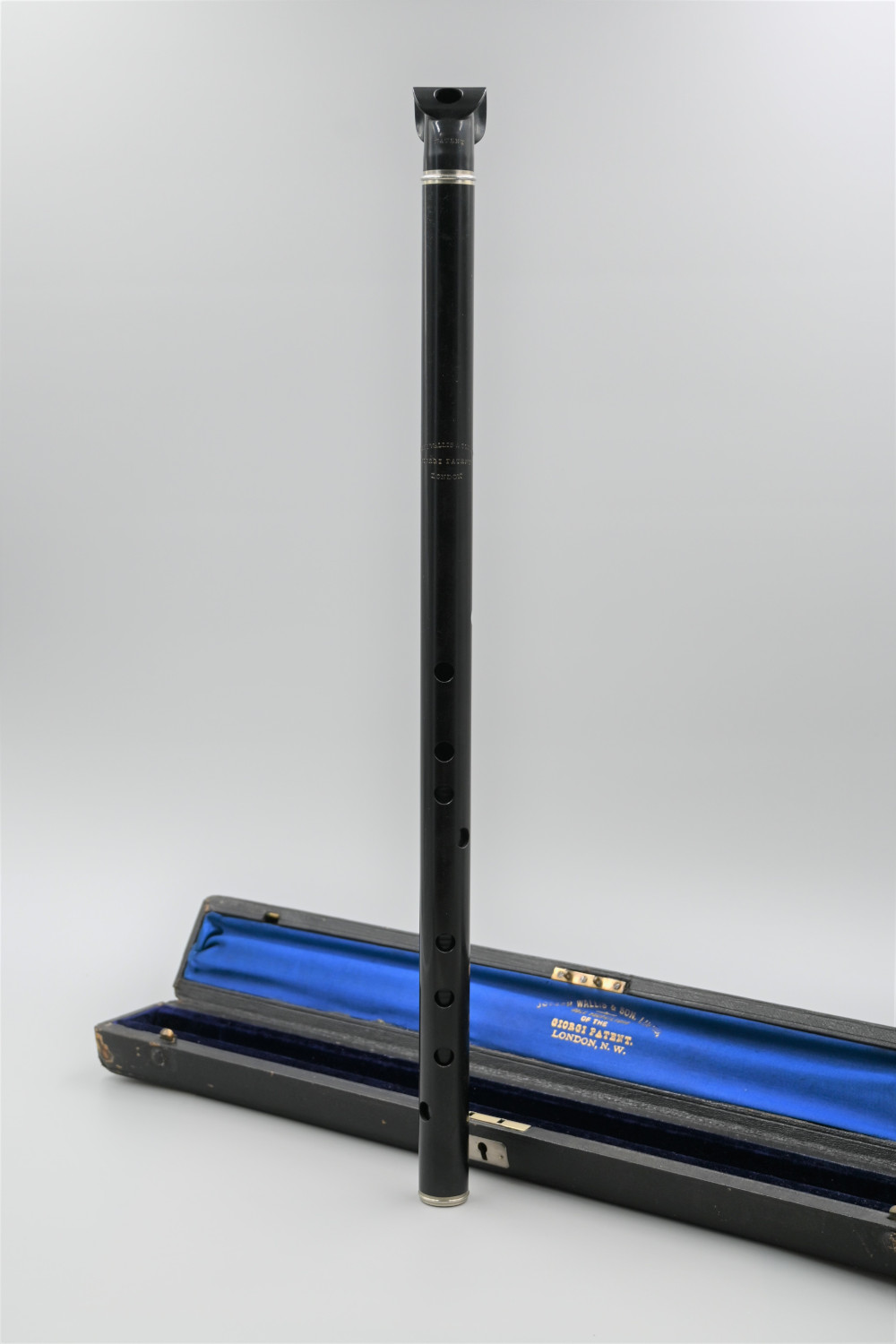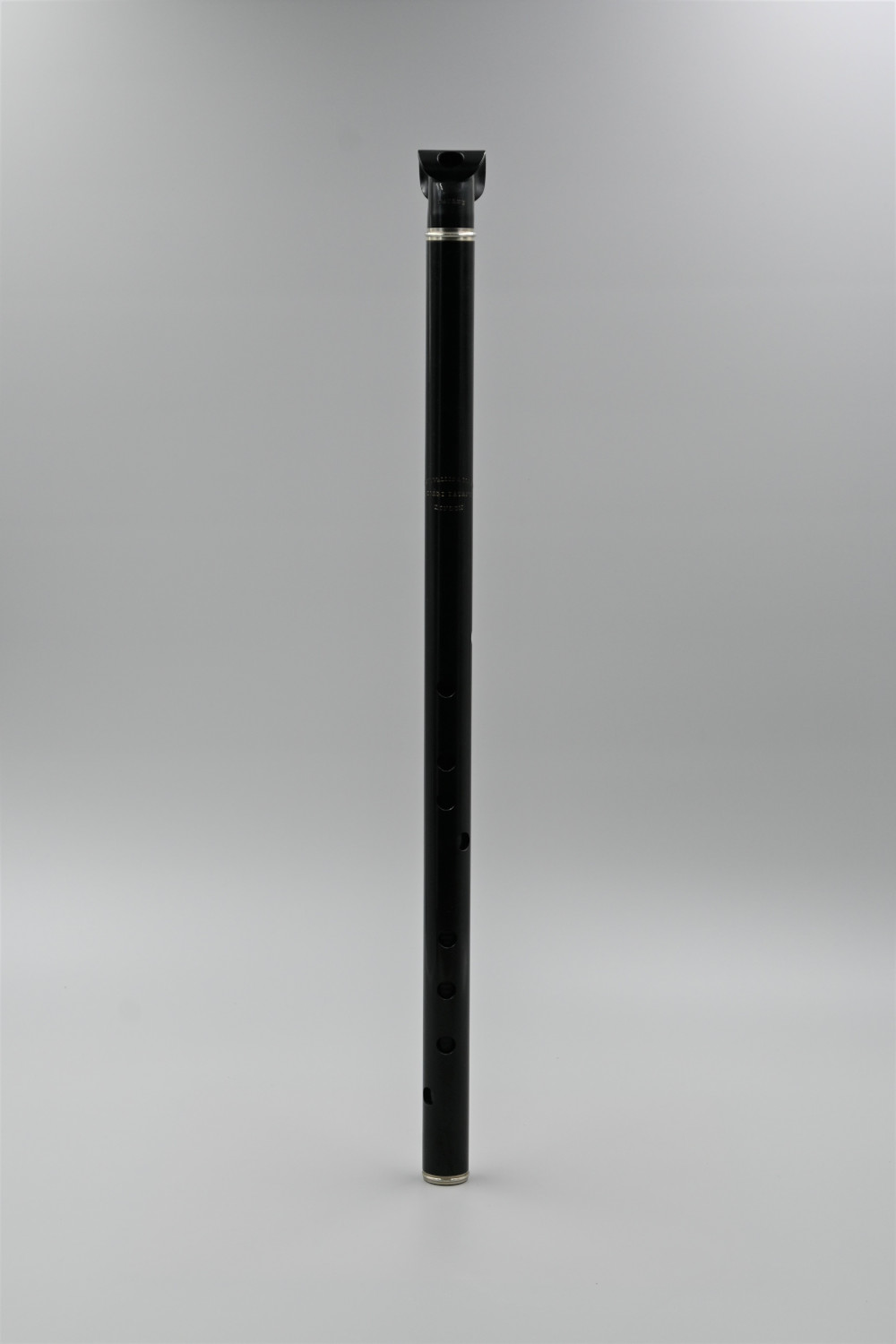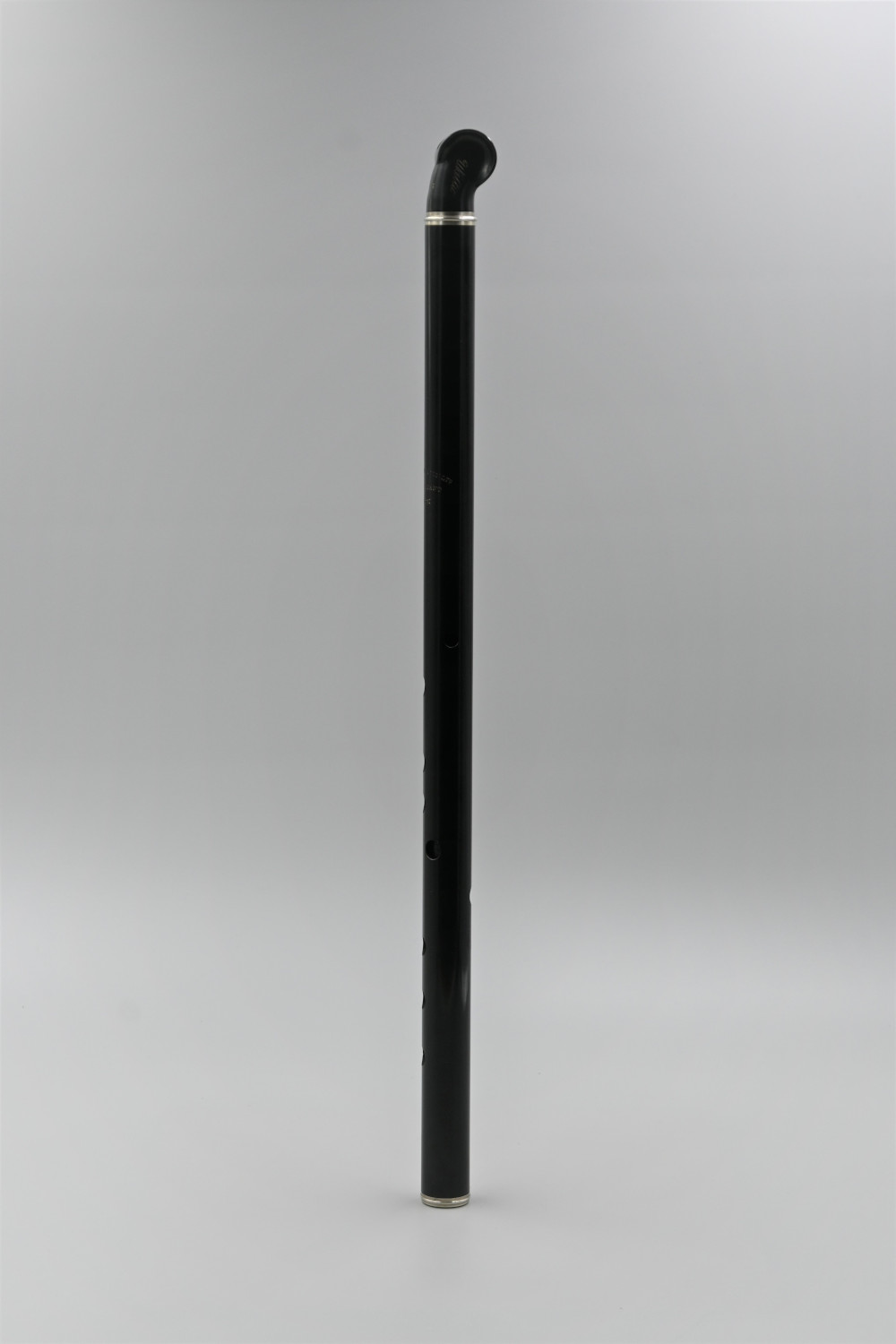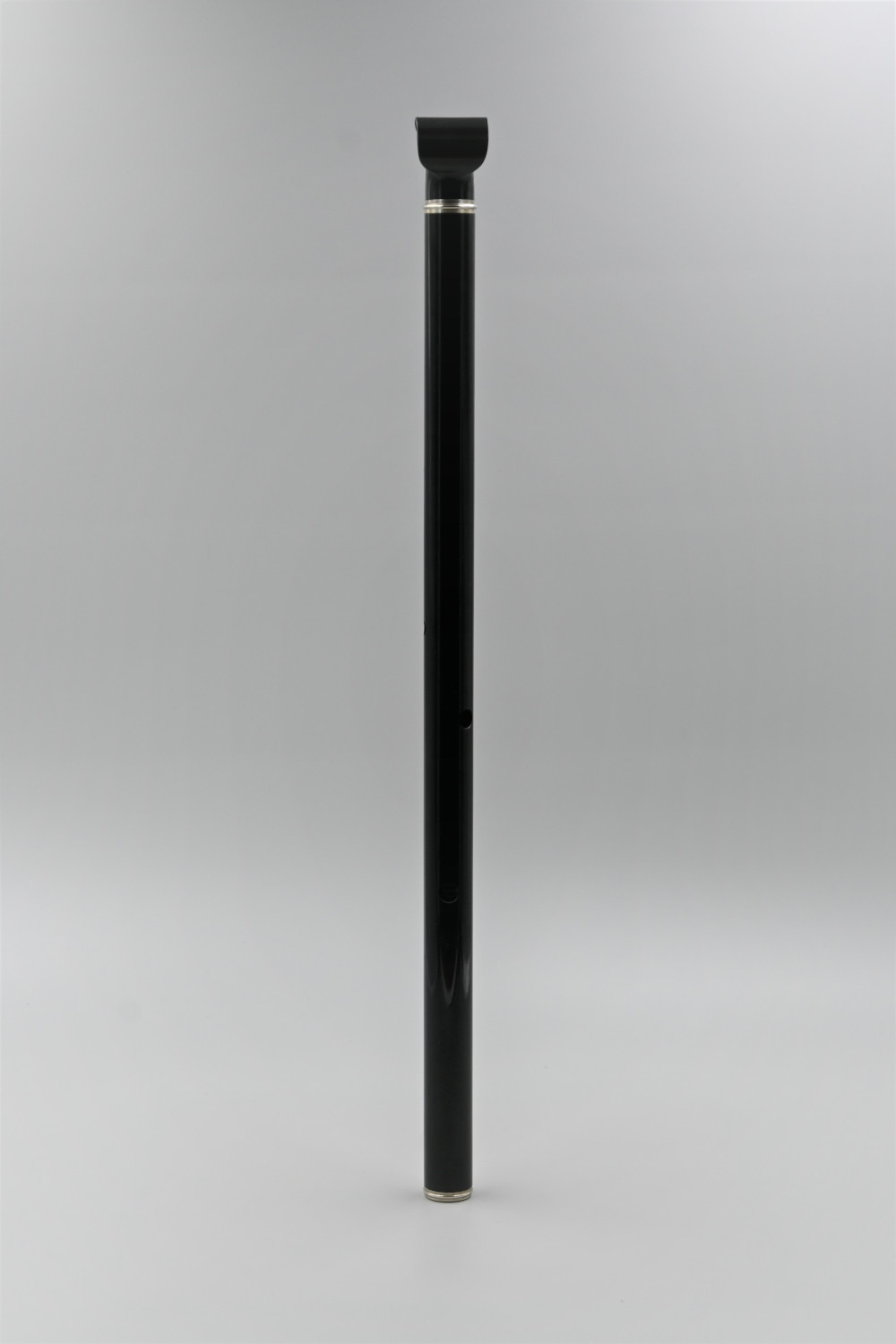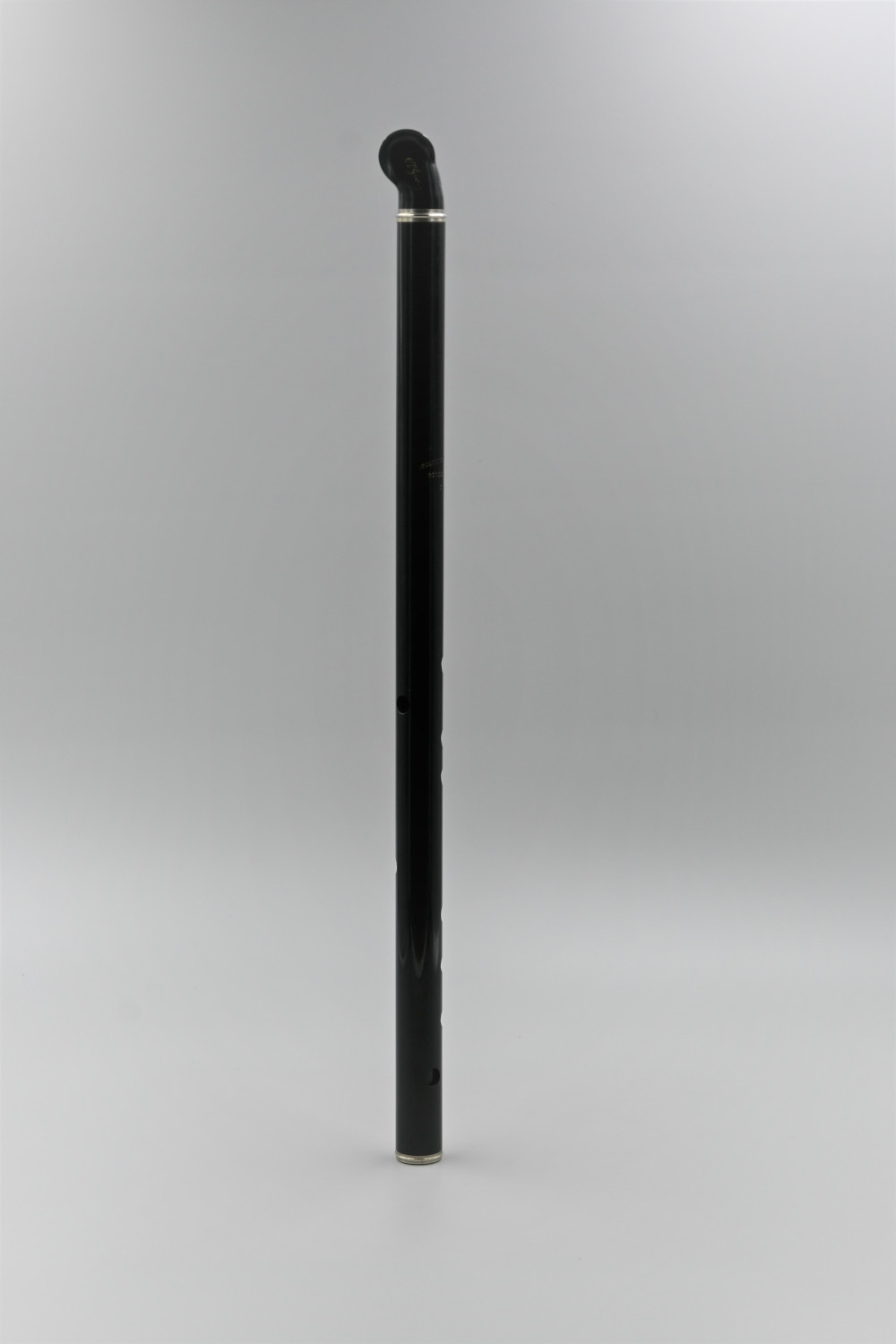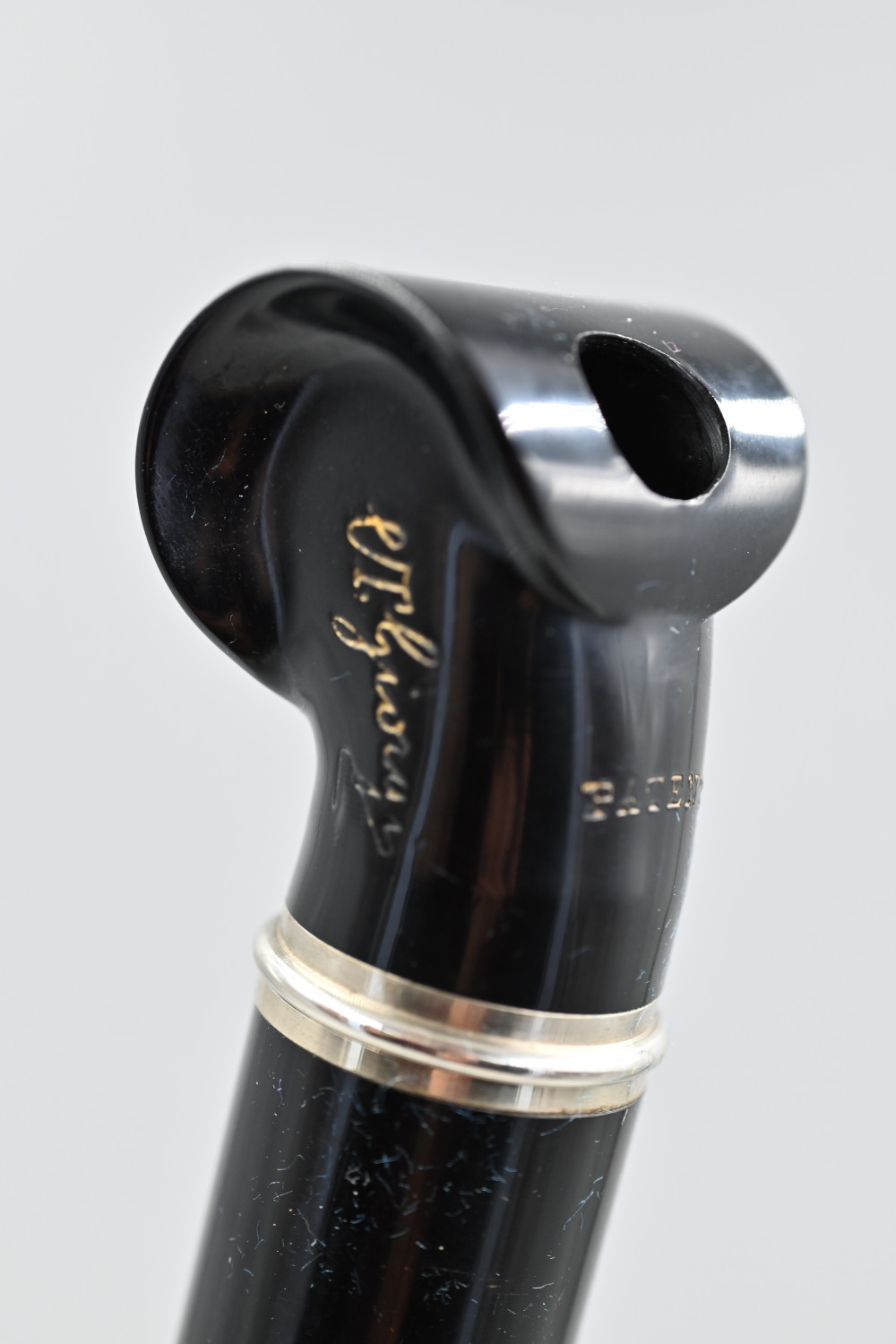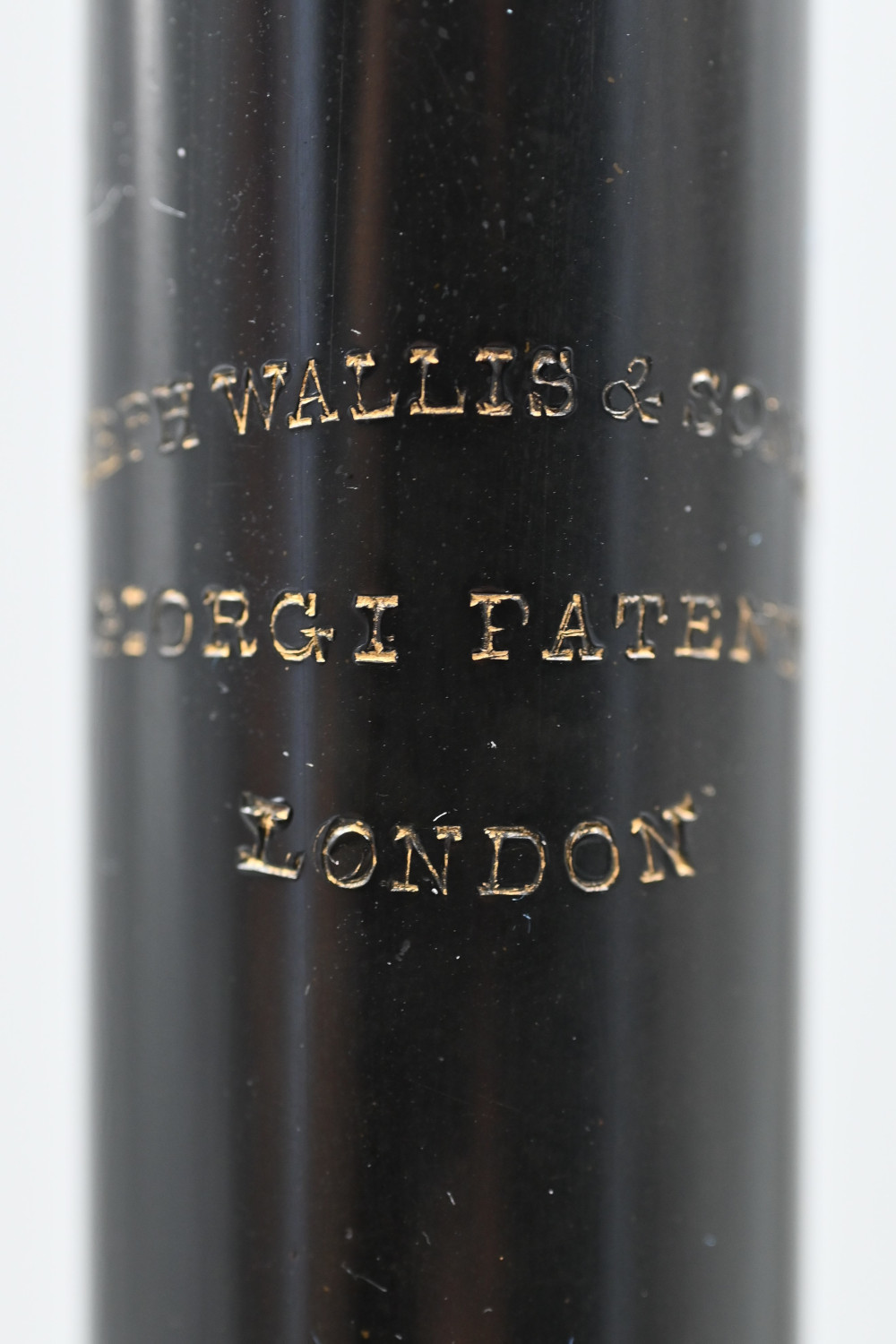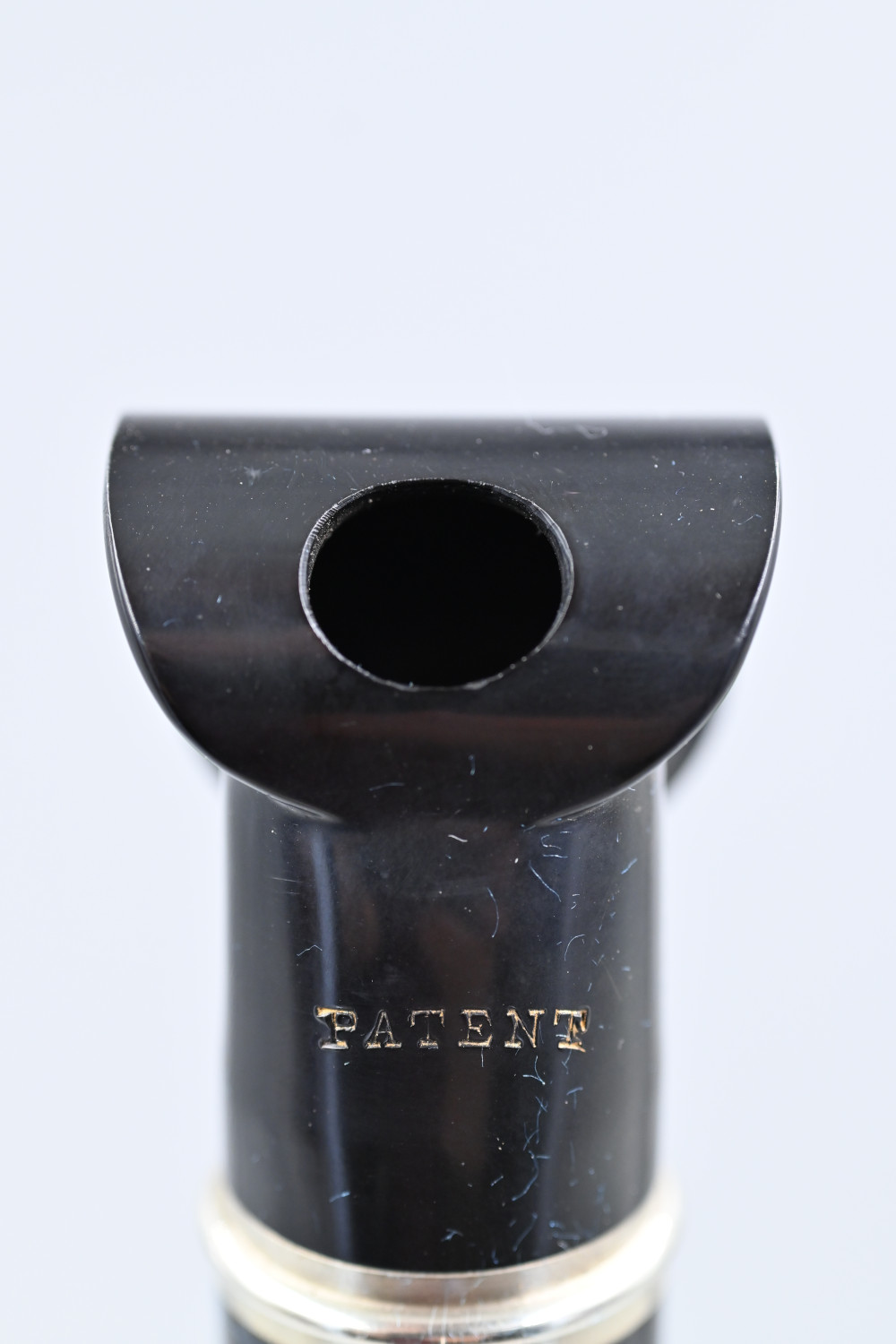 GIORGI Flute
690,00 €
Category

Flutes

Maker

Joseph WALLICE & Son Limited

Marks and inscriptions

JOSEPH WALLICE & SON LIMITED.
SOLE PROPRIETOR


OF THE

GIORGI PATENT


LONDON. N.W.

Period

1830-1900

Place of origin

England

Description

Ebonite flute patented by GIORGI, Carlo Tommaso

Materials

Ebonite , metal

Dimensions

Total length 520 mm
126 g


580 g (with case)

Condition

Working condition

Accessories

Original case with cleaning rod!

Other distinctive features

Chin rest

Price (€)

€

690.00

Ref

1053
Description
GIORGI Flute
In the 19th century, several inventors patented ideas to enable the flute to be played vertically. This meant that the flute is held vertically, but blown transversely. Enter the fascinating 'Giorgi' flute! The Giorgi flute was an 11-hole keyless flute to which keys could be furnished if required. The instrument had a cylindrical bore, with a flute-type embouchure on a mouthpiece which featured a tuning slide. The flute was made of Ebonite . It had eleven holes. Keys were often added to act as extensions of the fingers for those with problems with the stretch. The flute did not have a cork and the chin rested on the mouthpiece while played.
show more

This flute construction was patented by Carlo Tommaso GIORGI. It was manufactured in Italy by Maino & Orsi in Milan and in 1896, the company Joseph Wallis & Son Ltd. purchased the right to make the Giorgi patent flute and also the Giorgi piccolo in England. Giorgi wanted to create a flute that could play all chromatic notes without the need for keys or cross-fingerings. His system involves using the fingers and thumbs of both hands as well as the side of the first finger of the left hand to cover the eleven holes.

Joseph Wallis started his company in 1848 in London. He went on to trade as a woodwind and brass musical instruments trader and the name changed to Joseph Wallis & Son Limited in 1885, registered at 133 and 135 Euston Road. His son George took over the business in 1915 which lasted until 1928.

This particular Giorgi flute is in excellent condition (perhaps its owner gave up on trying to play it!) and is probably dated therefore around 1896-1900. It plays at a=440 Hz with the tuning slide extended by 12 mm.

The body is stamped on the front with the words 'JOSEPH WALLIS & SON LTD./ GIORGI PATENT/ LONDON. In addition, 'PATENT' is stamped on the front of the head joint. The head joint or mouthpiece is engraved on the left-hand side (from the player's view) with 'Wallis', and on the right hand side with 'CT. Giorgio', both in running script. There is also an additional 'T' stamped on the back of the body near the base.

The flute is housed in its original hard, wooden case and lined with blue fabric, possibly satin. The case features a compartment in the fabric for the cleaning rod, which is amazingly still there!

show less
If you are interested in this product or need more information about it, please leave us a message using this form. We will get back to you shortly.