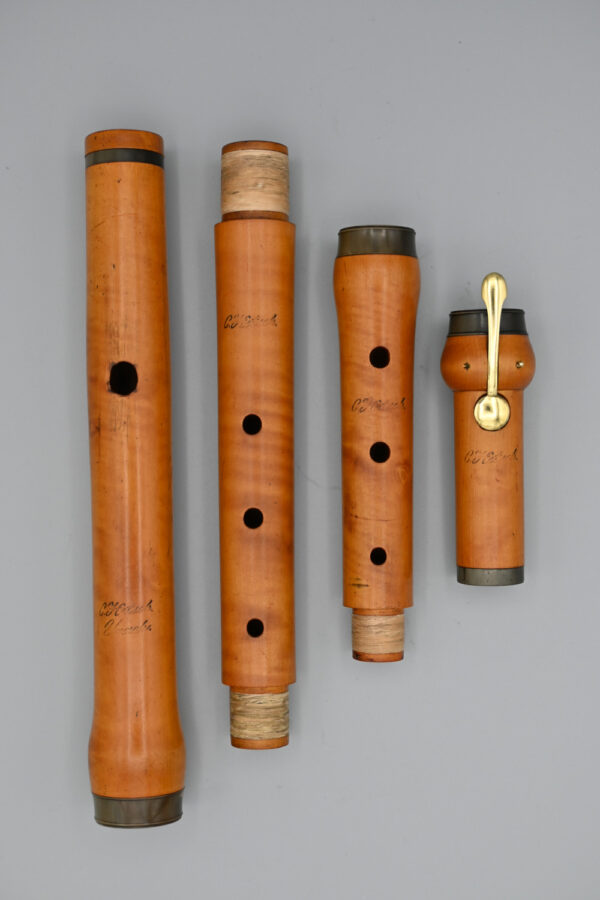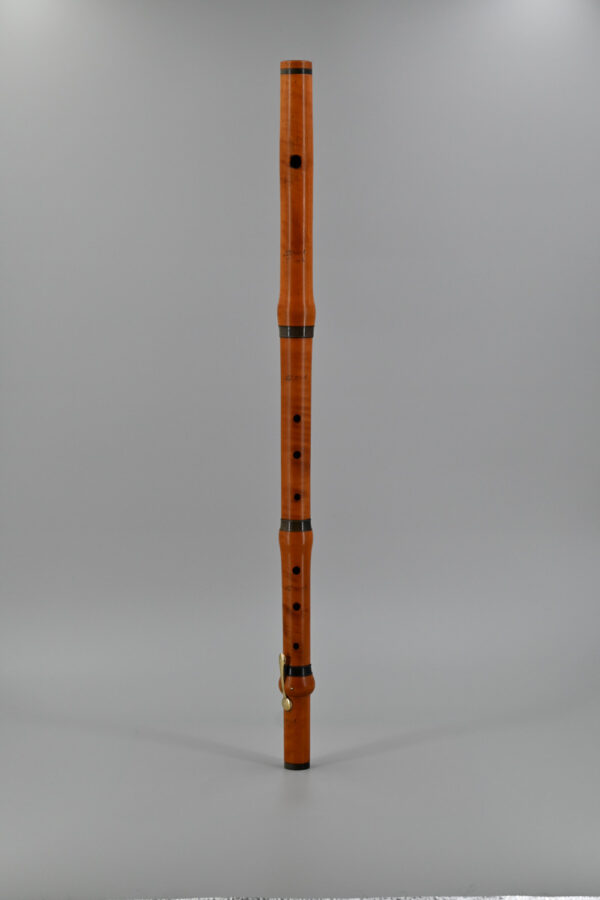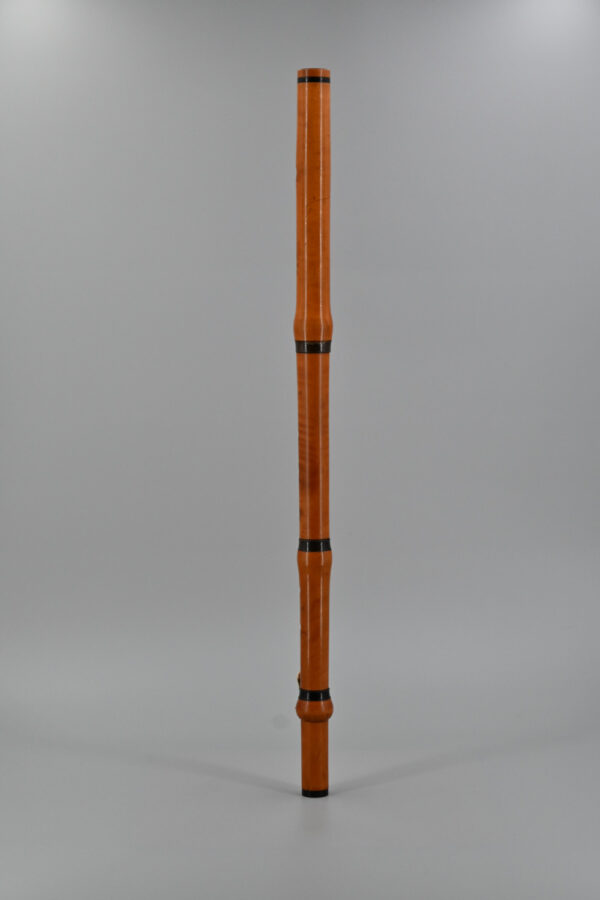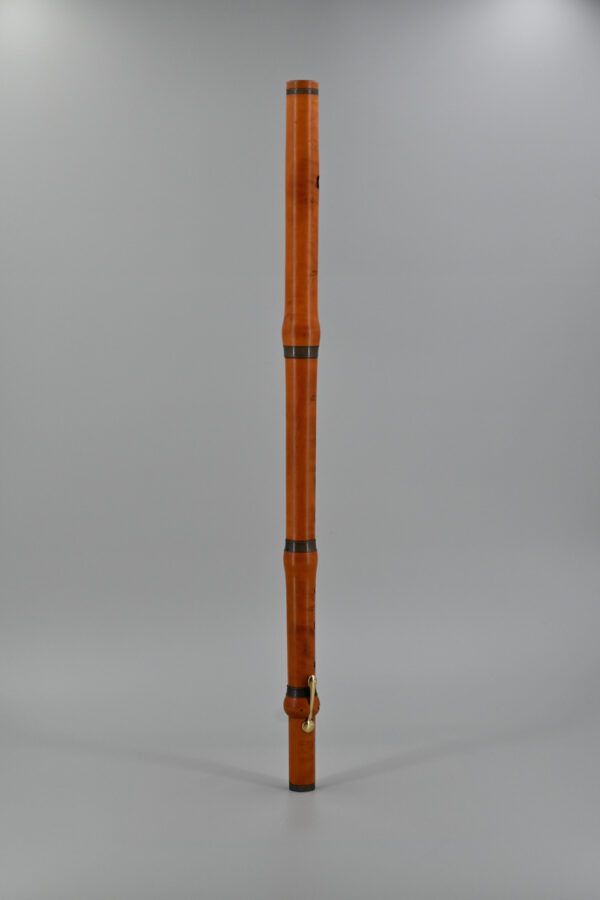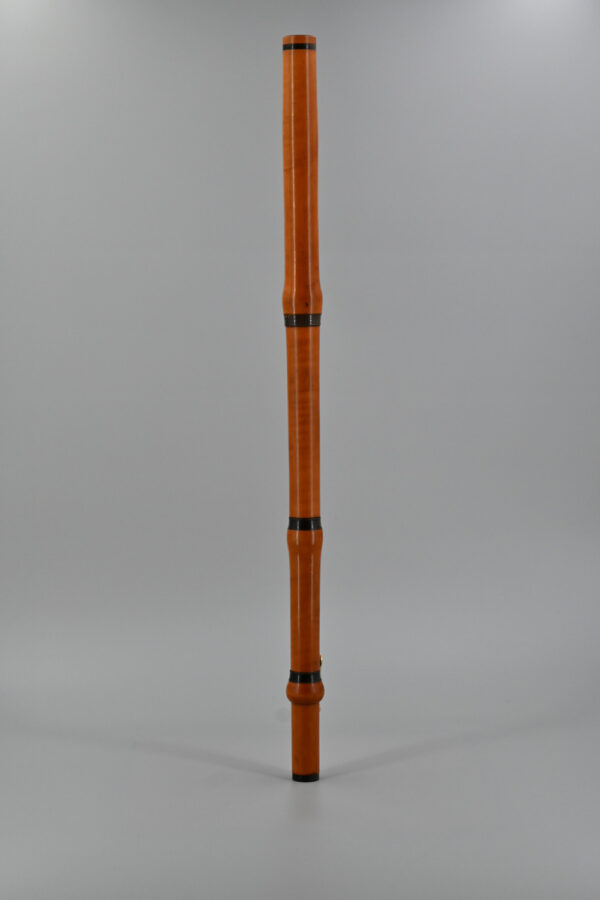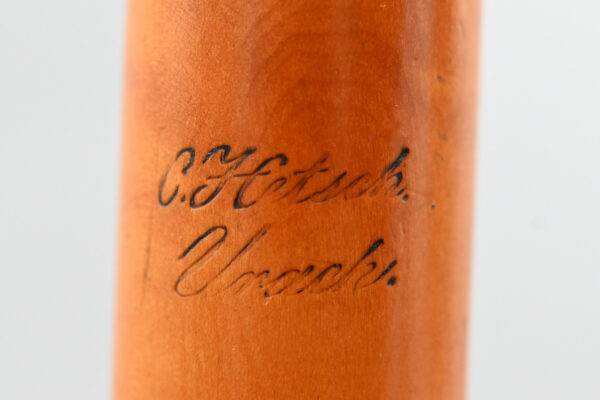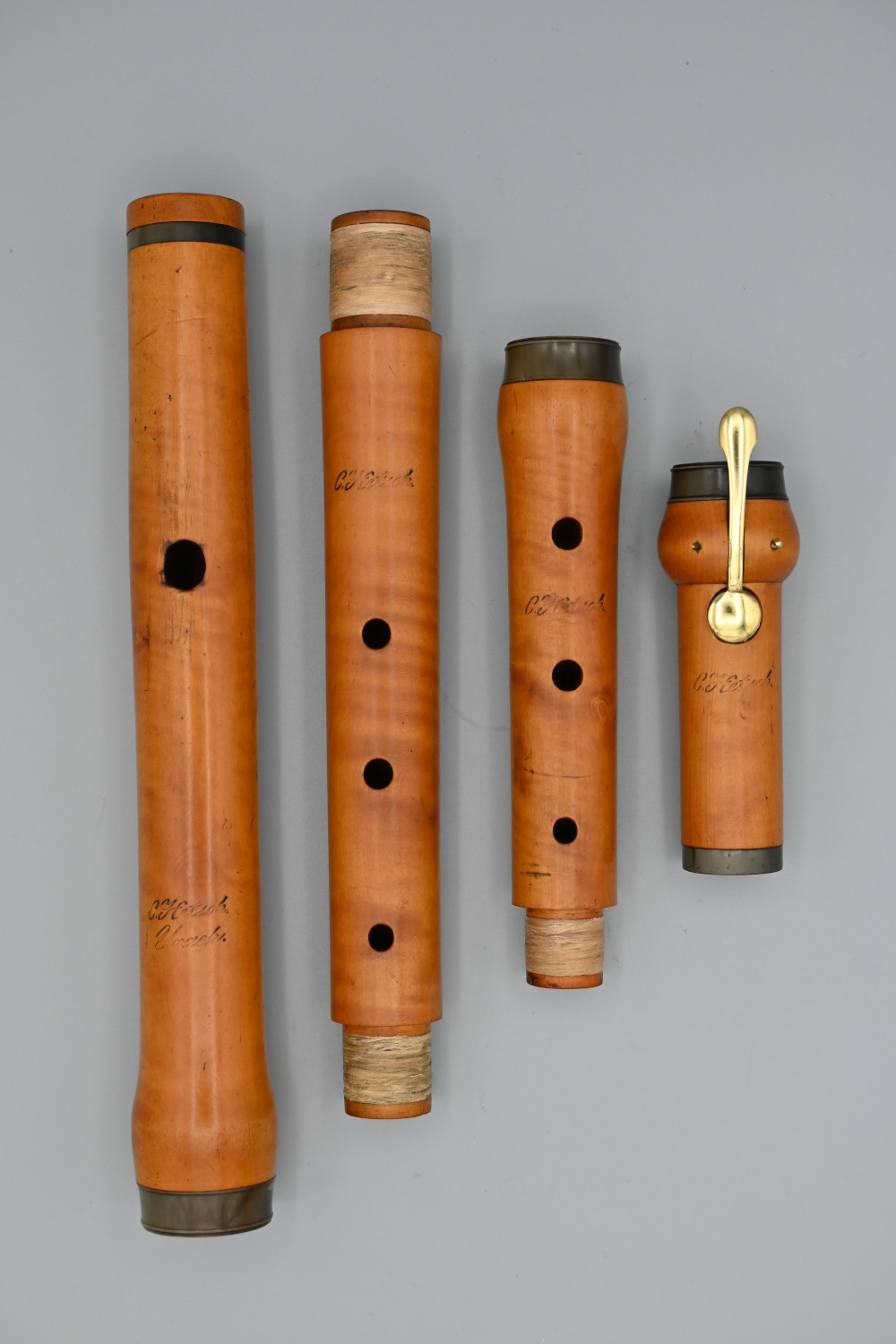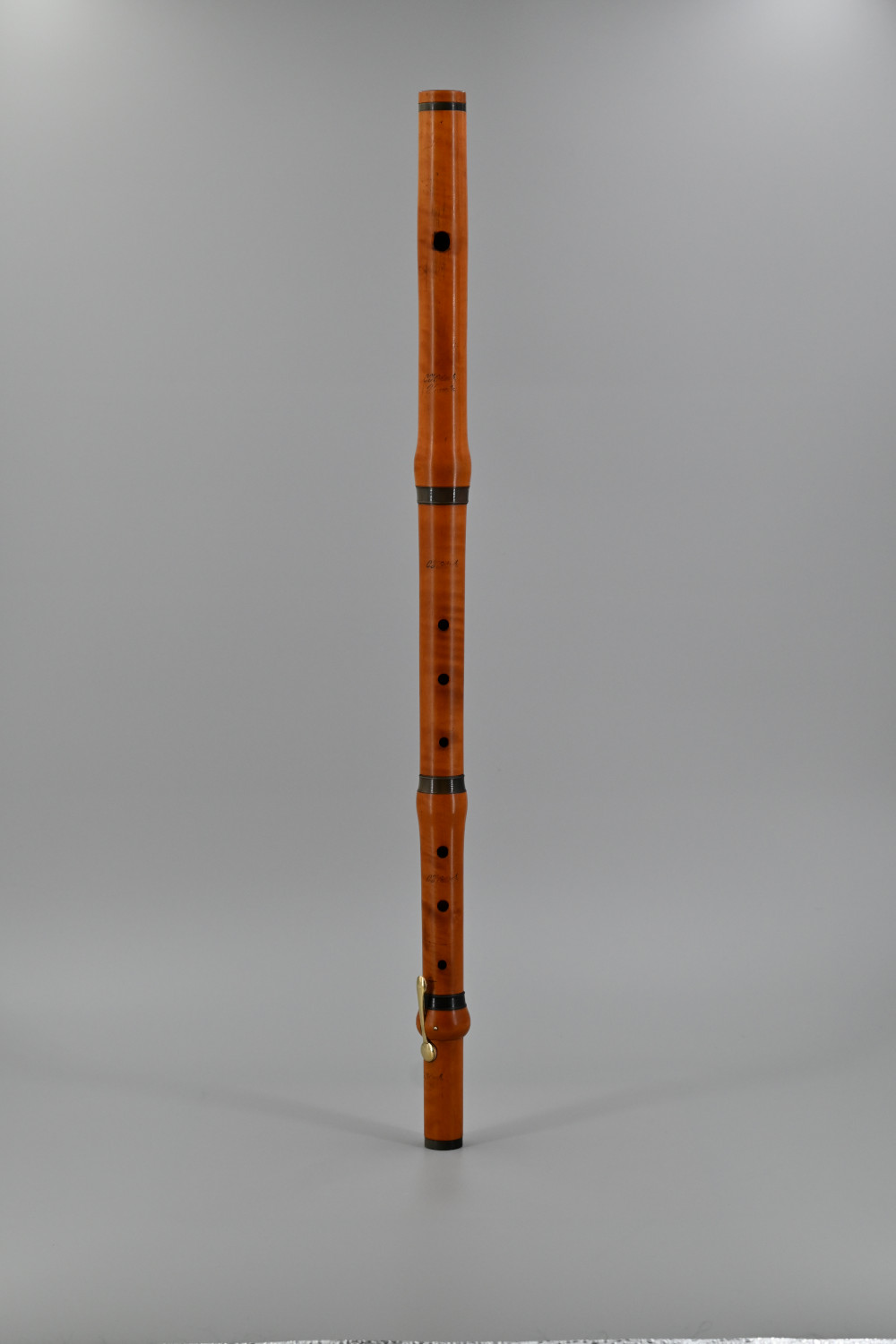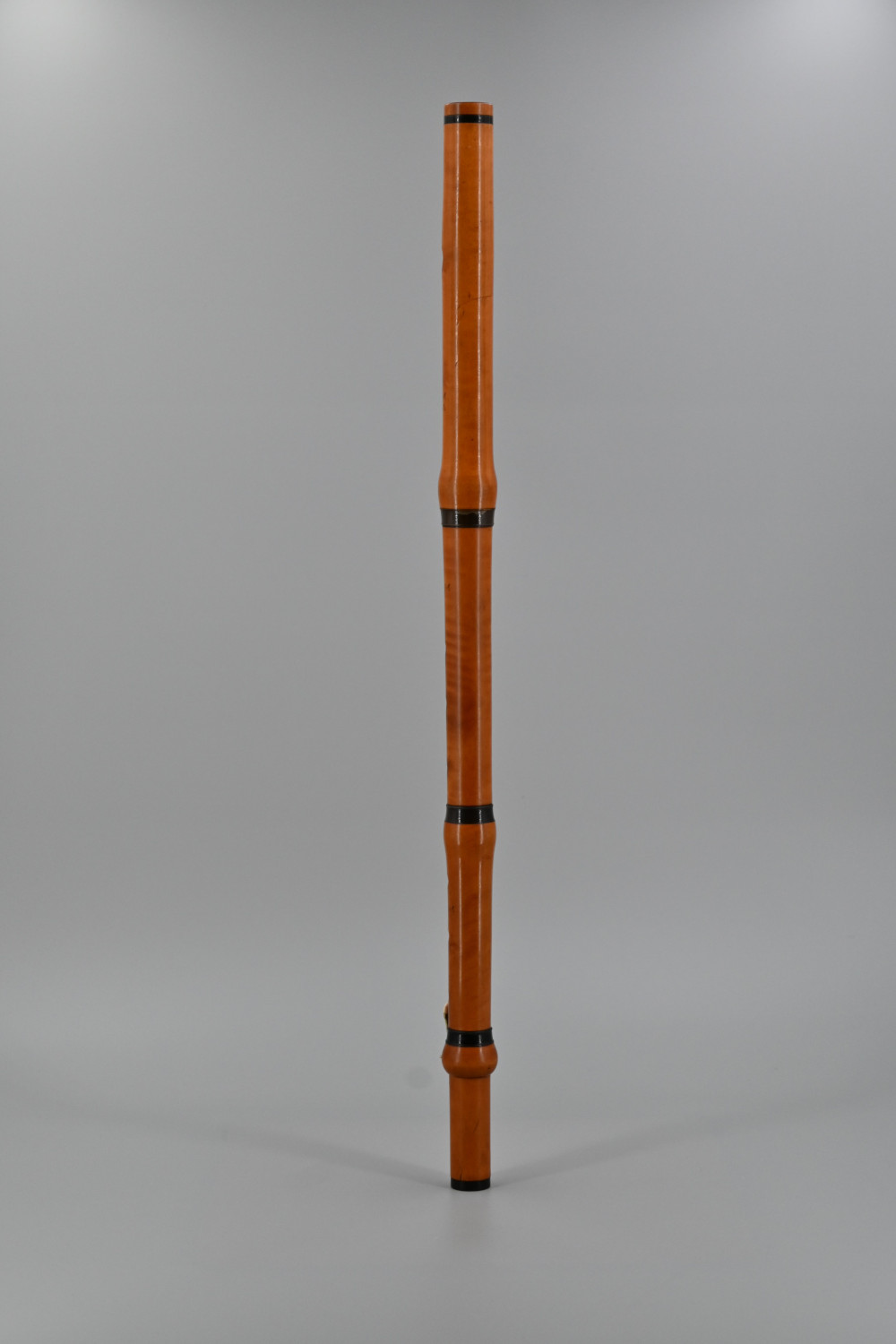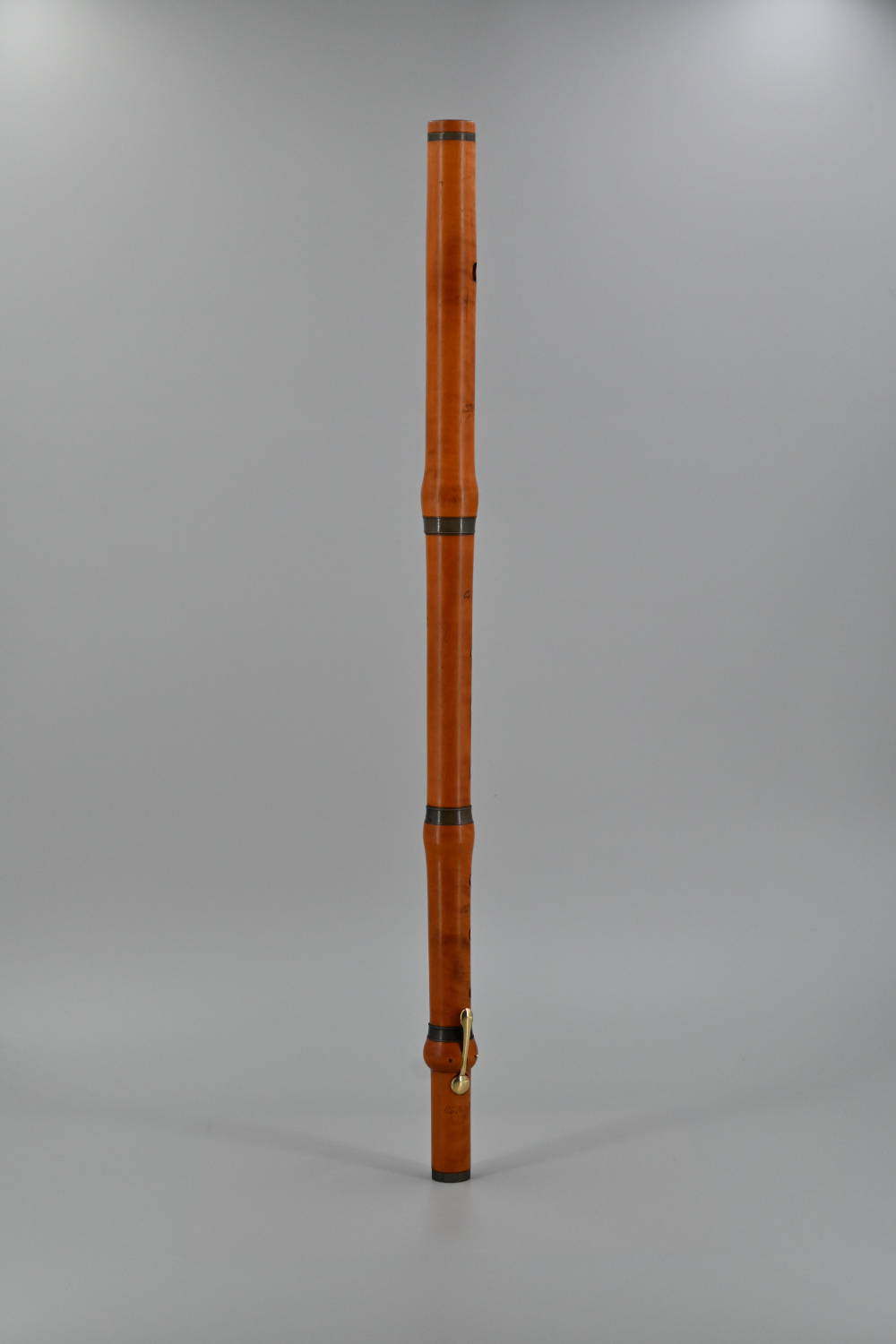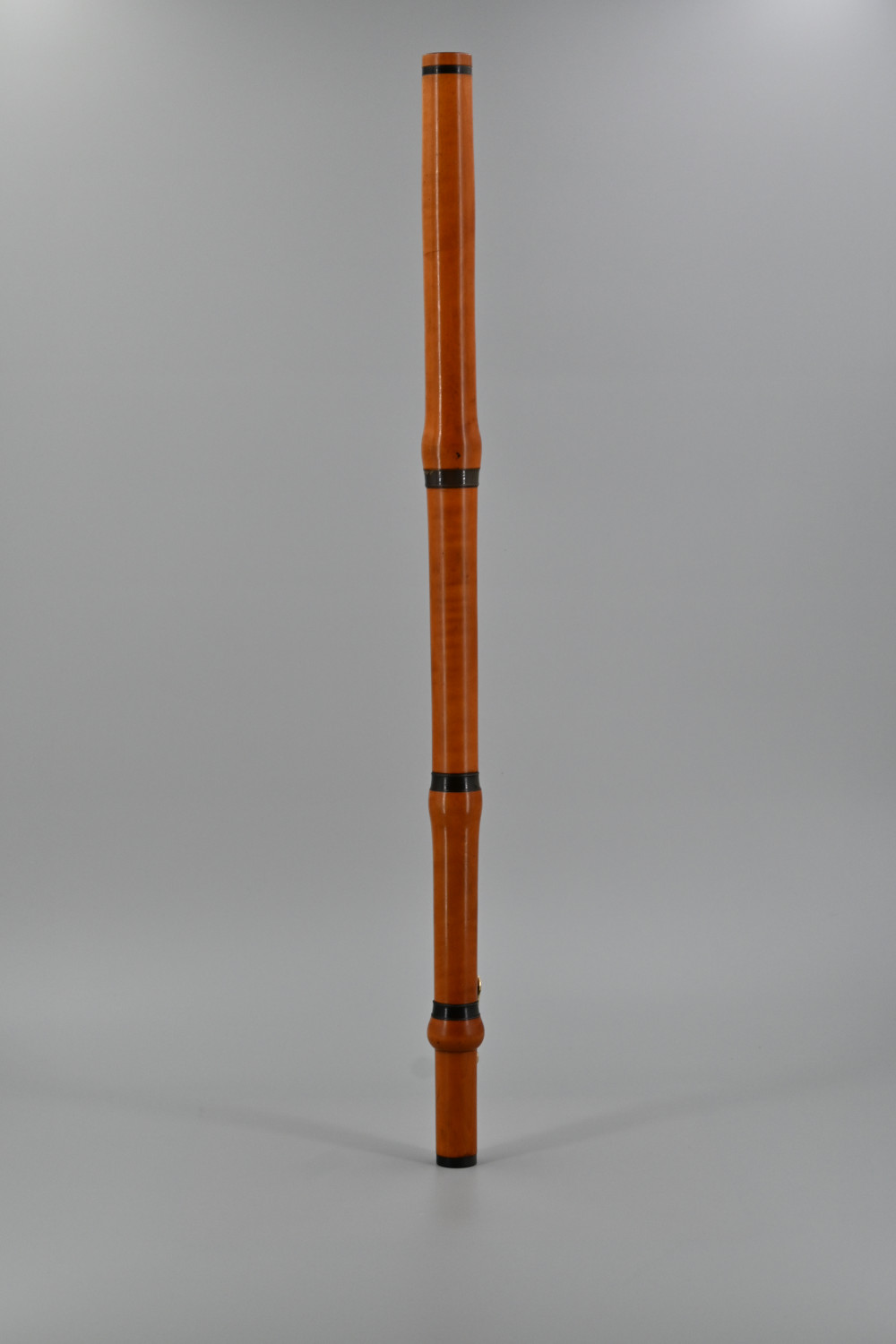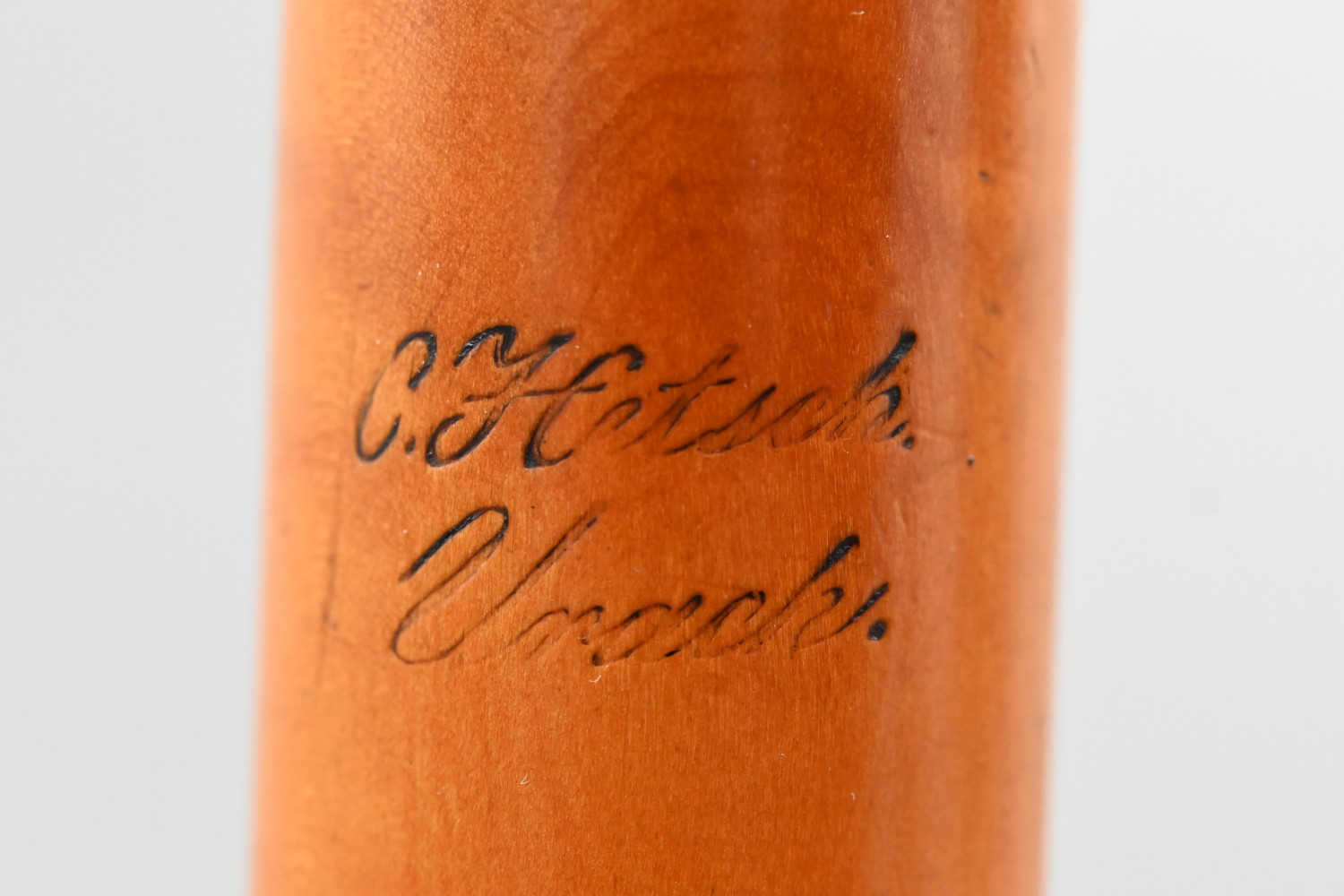 Flute – HETSCH, Christian Friedrich
1.050,00 €
Category
Flutes
Maker
HETSCH, Christian Friedrich
Marks and inscriptions
C. Hetsch.
Urach.
Period
1830-1900
Place of origin
Germany
Description
One-keyed, boxwood flute with horn rings and brass key
Materials
Boxwood , brass, horn
Dimensions
Total length 618 mm
Sounding length 532 mm
Weight 230 g
Condition
Restored
Price (€)
€1050.00
Ref
1032
Description
Flute – Christian Friedrich Hetsch
This delightful, boxwood flute with horn rings and a brass key was made by Christian Friedrich HETSCH (1798-1880), sometime around 1840. He was the last in a generation of woodwind instrument makers and musicians who lived in the town of Urach, in the Swabian Alp in Germany.
The flute has been cleaned and restored, with a new pad and head cork. Some of the original thread was reused for the tenons.
It has good intonation and strength and plays nicely with bright and colourful tones at a pitch of a=440 Hz.
If you are interested in this product or need more information about it, please leave us a message using this form. We will get back to you shortly.