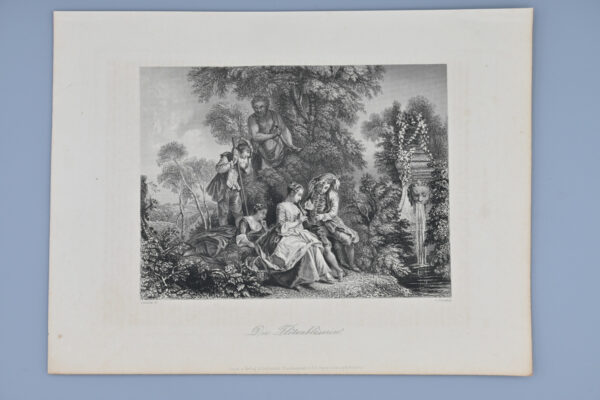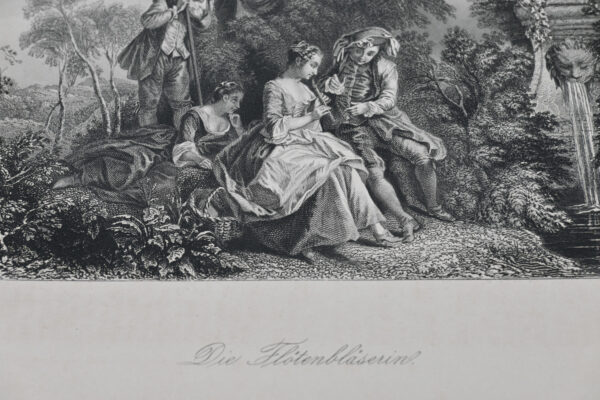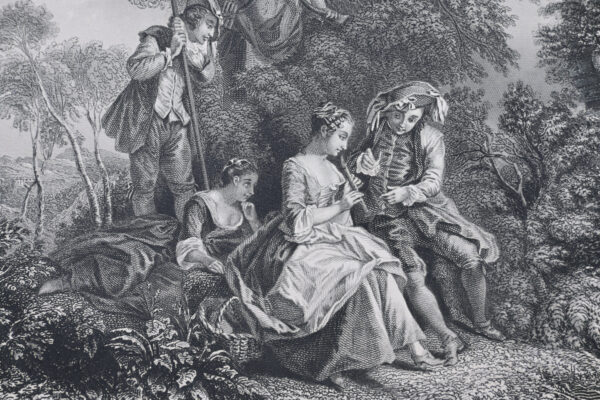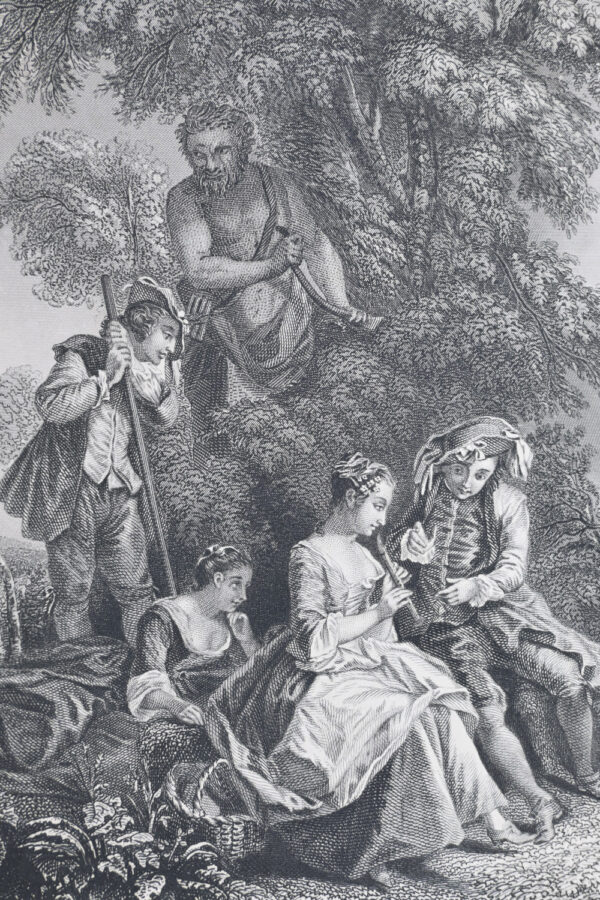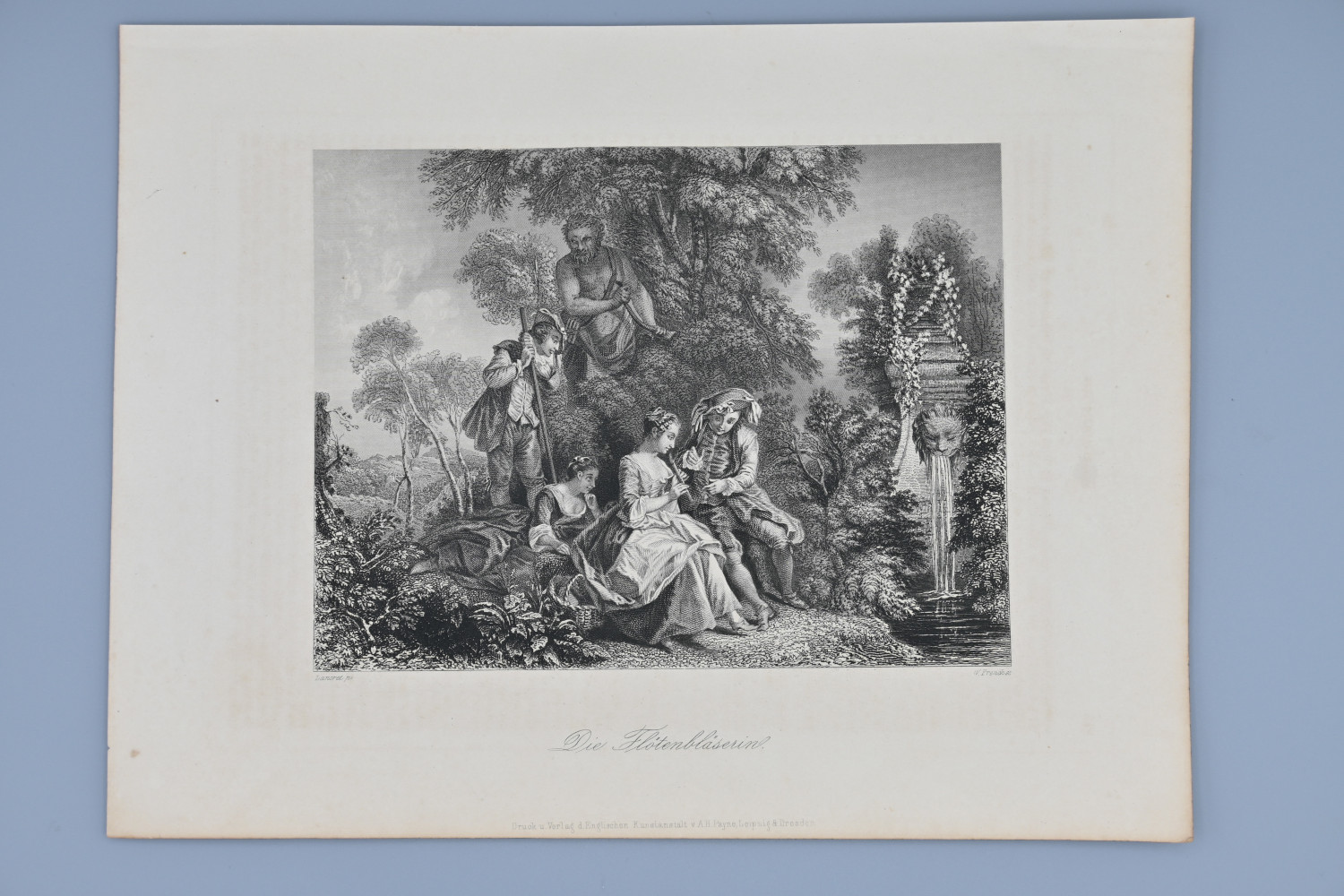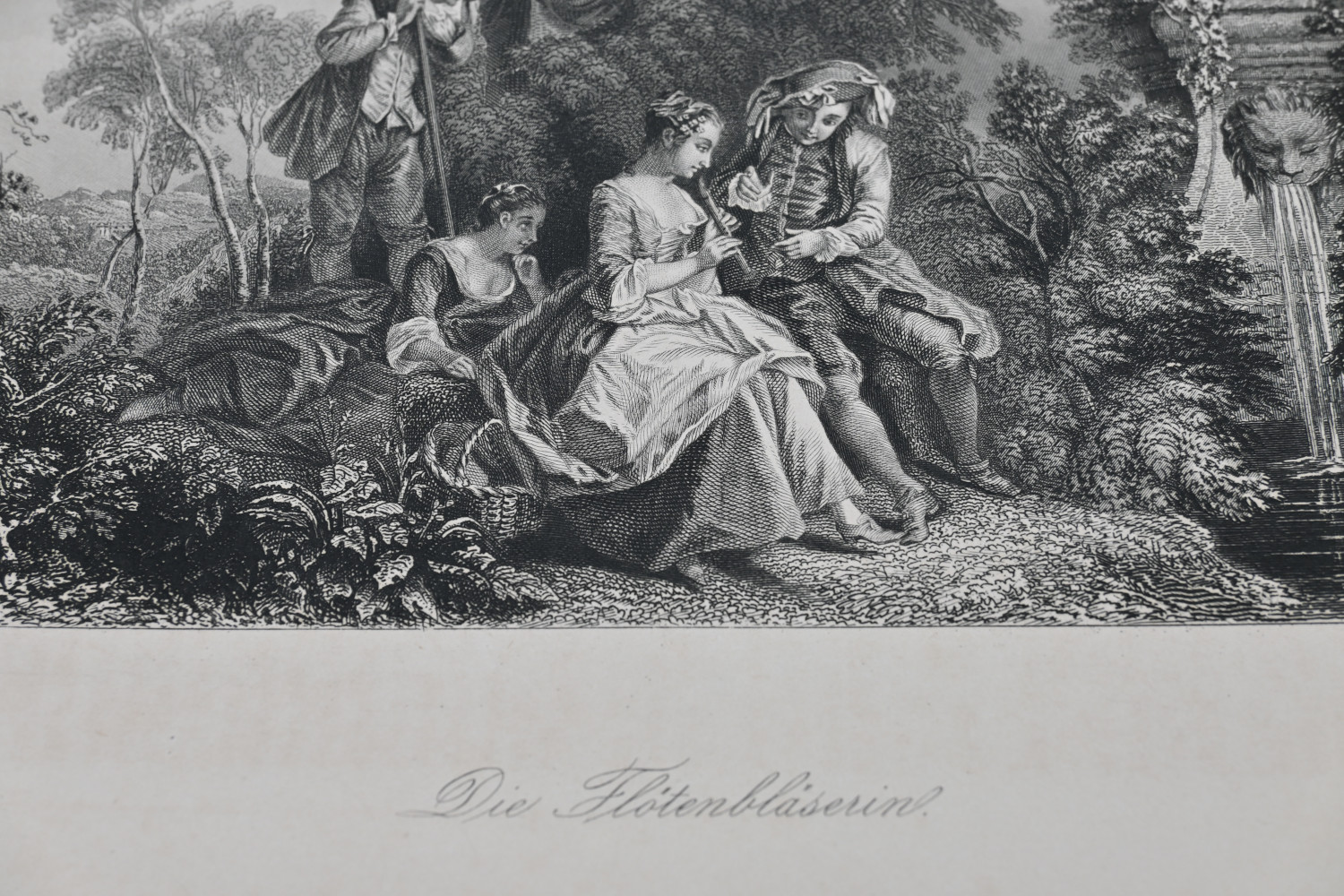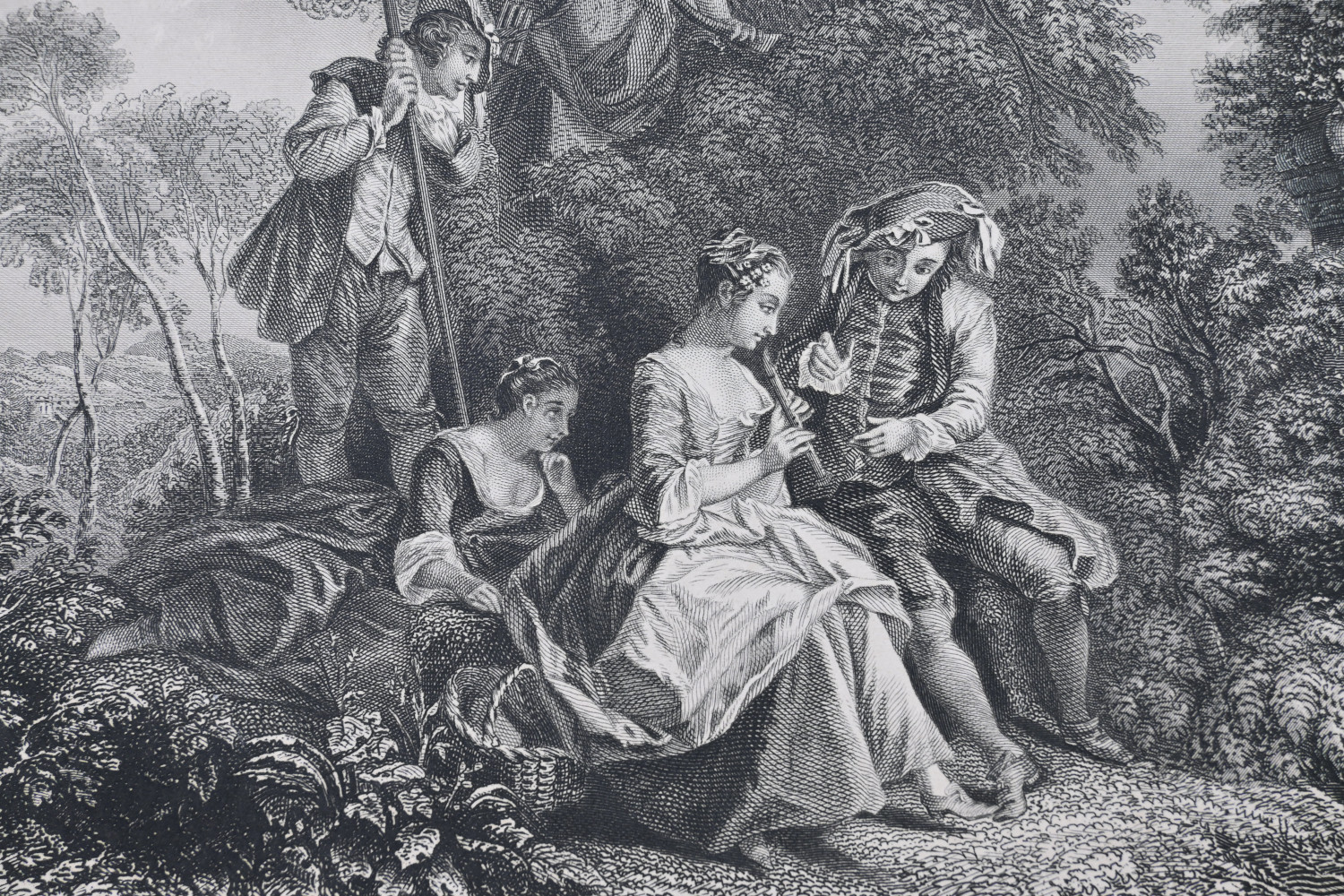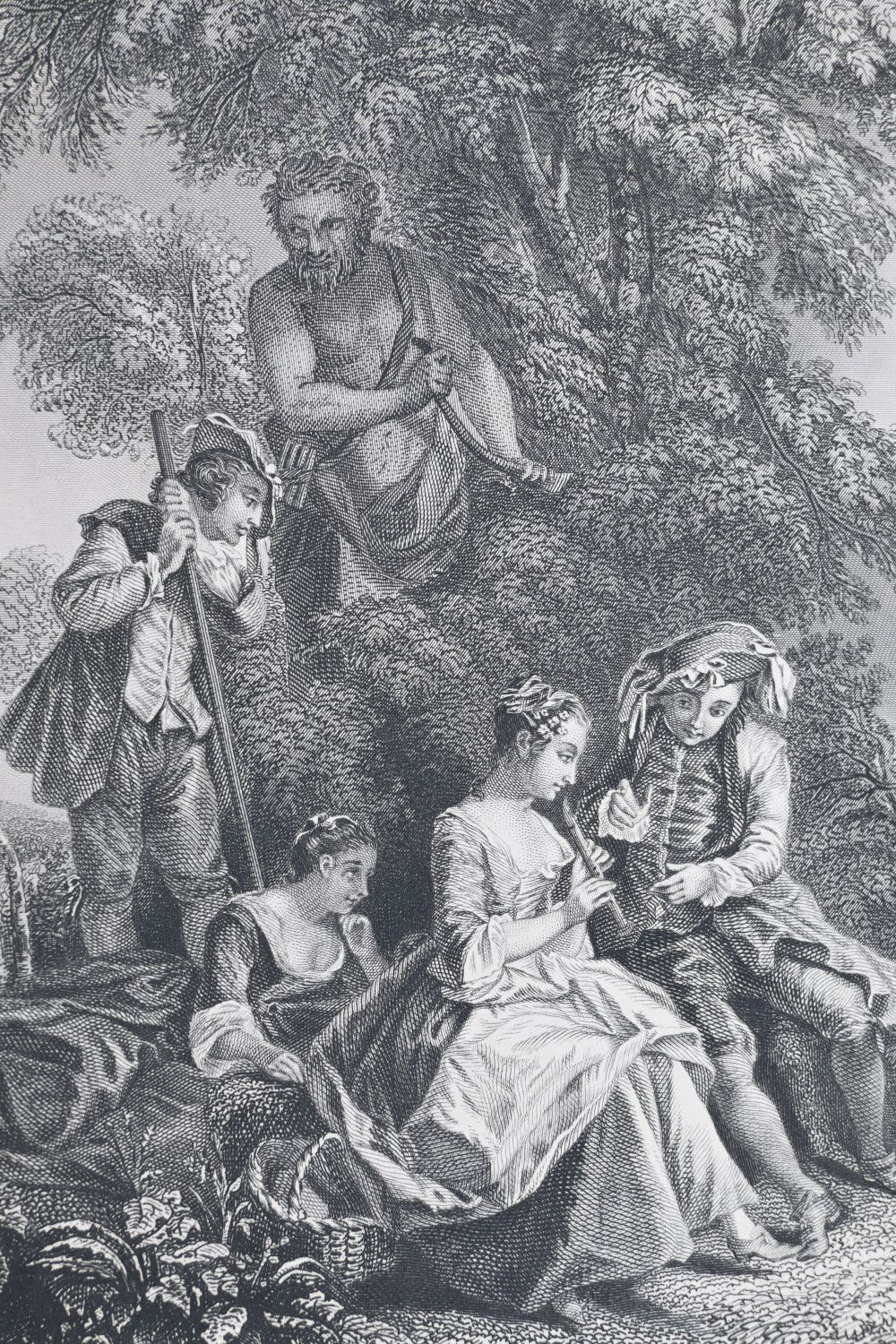 Engraving – FRENCH, William – Die Flötenbläserin
39,00 €
Category
Paintings & pictures
Maker
FRENCH, William
Lancret, pi
Die Flötenbläserin
W. French, sc
Englische Kunstanstalt v. A. H. Payne, Leipzig & Dresden
Period
1830-1900
Place of origin
France
Description
Engraving entitled 'Die Flötenbläserin' [The Flute Player]
Materials
Wove paper
Dimensions
Size of paper 278 x 210mm
Size of actual engraving 179 x 135 mm
Weight 15 g
Condition
Working condition
Price (€)
€39.00
Ref
180
Description
Engraving – William FRENCH – Die Flötenbläserin
An engraving by William FRENCH (1815-1898) after the French painter, Nicolas LANCRET (1690-1743) called Die Flötenbläserin [The Flute Player]. William French made engravings after paintings by English contemporaries as well as old masters.
This particular engraving was published in Germany around 1850 by Englische Kunstanstalt von A. H. Payne, Leipzig & Dresden. Albert Henry PAYNE (1812 London – 1902 Leipzig) was an English painter and illustrator, steel engraver and publisher. He settled in Leipzig in 1838 where in 1845 he became a citizen. He founded the Englische Kunstanstalt publishing house first in Leipzig and later in Dresden.
Here we have a lovely setting by a fountain where a young lady seems to be learning how to play the recorder with several onlookers, including what seems to be the God Pan.
If you are interested in this product or need more information about it, please leave us a message using this form. We will get back to you shortly.